Incident Alert Management
Automate the incident notification process to individuals on-call with digital schedules, alert escalations, and alerting redundancies to avoid human error and increase business up time.
How Does OnPage Help?
Create an on-call schedules for each team with unique escalation criteria.
Fragmented teams are no longer a Problem! The intuitive built in messaging allows for the entire ticket details to be forwarded. Get full event visibility! Add notes, a bridge number or attachments to the event alert.
OnPage "Alert-Until-Read" ensures critical alert is never missed.
Follow the audit-trail to ensure a notification was read and replied to.
The fault-proof scheduler defaults to "always full" i.e. if a person is removed from an on-call shift by mistake with no replacement, the entire team will be alerted to ensure the alert is delivered.
Enable incident postmortem via the audit trail, the real-time reporting console and downloadable reports.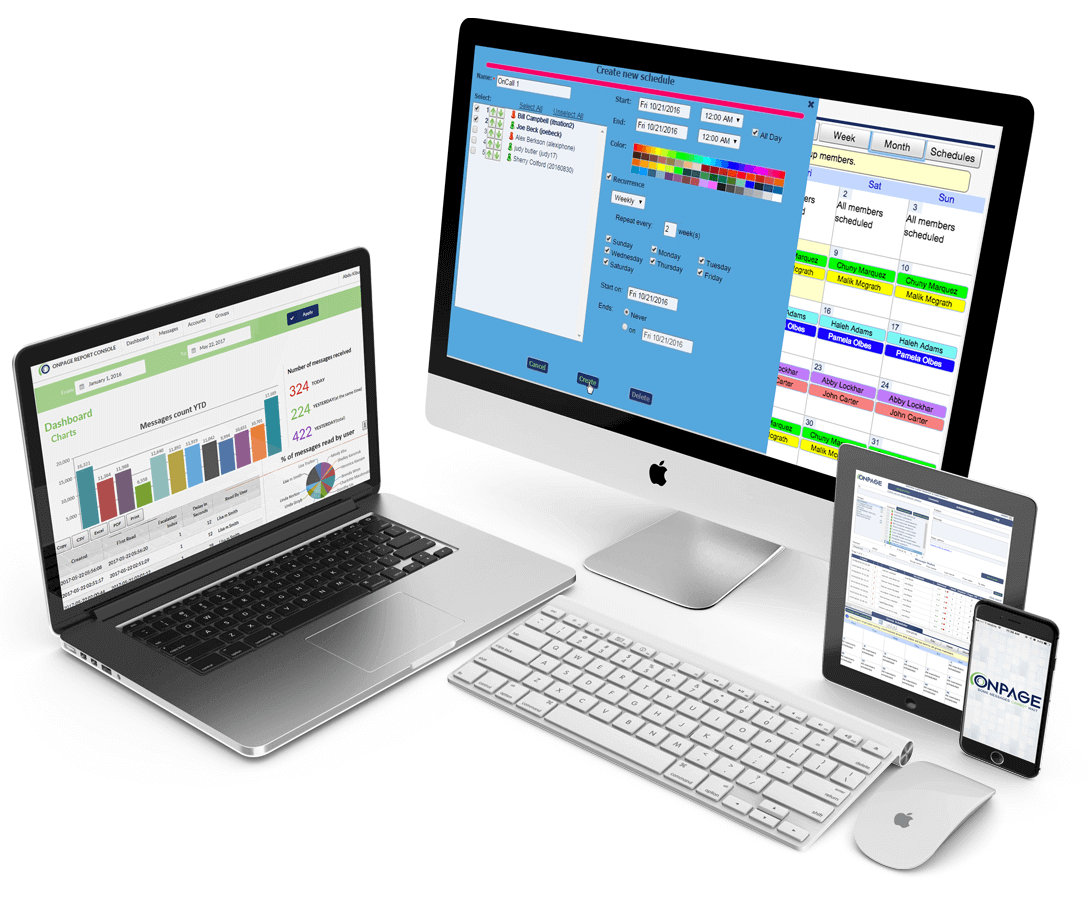 how it works