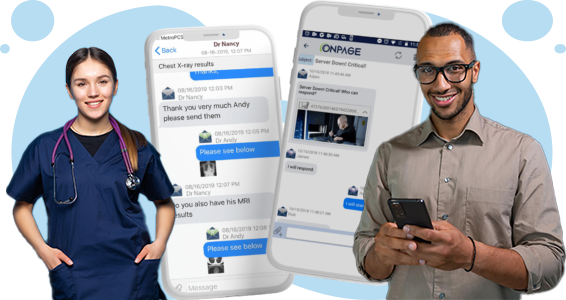 Ultimate Pager Alternative
A reliable, secure pager app replaces antiquated paging hardware, and it allows for automated, persistent mobile alerts, secure file attachments and two-way communications.
Use the OnPage pager app to enhance communication workflows with complete "one-to-one" and "one-to-many" messaging capabilities, audit trails and team visibility statuses. The mobile application is HIPAA compliant and perfect for all incident response teams.
OnPage's high-priority pager app alerts override the silent switch on all smartphone devices and rise above the clutter. OnPage sends real-time notifications to the right person on call based on configured alerting policies, routing rules and on-call schedules.