OnPage – Critical Messaging and Escalation Policy
OnPage is a secure critical messaging platform with escalation policy.
Never miss an alert and make sure that alerts go to the right person.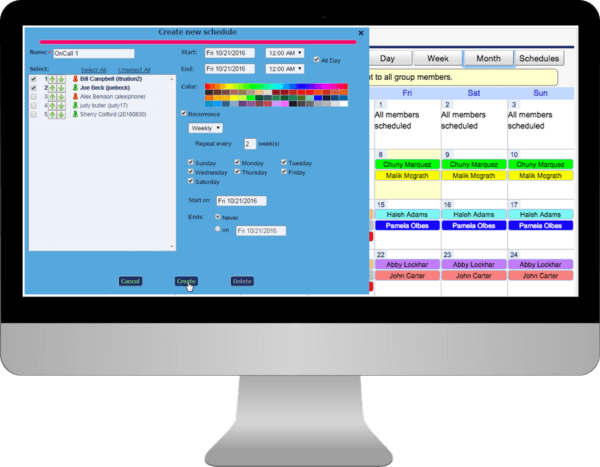 OnPage - Critical messaging and escalation policy
OnPage is perfect for Critical Messaging and escalation policy. Go to our comparison page to learn more
> Create and manage escalation policies
> 2-way messaging with rich content and attachments
> Contact sync
> 1 monthly fee covers unlimited global messaging
> Secure, encrypted communication
> Ability to remotely wipe sensitive patient information
> Repeated alert delivery until device is operational
> A single device for all communication
What is escalation policy
An alert escalation or escalation policy makes sure that if an incident is not acknowledged or resolved within a pre-determined amount of time, it will be escalated to the correct user(s). You can customize who you want to receive the alert, the amount of time to wait before escalating to the next user(s), and which user(s) the alert should be escalated to.
When is an escalation policy useful? Imagine that you have an on-call team, monitoring critical systems. In the event of an incident, an alert is sent out either by a fellow team member or one of the monitoring tools connected to the hundreds of end points being monitored. If this alert is not acknowledged, what happens to it?
This is a general scenario in which OnPage is used, especially by our MSP customers. Our Scheduler allows you to schedule on-call teams and allows for precautionary steps to be taken that automate the alert going forth to an escalation team.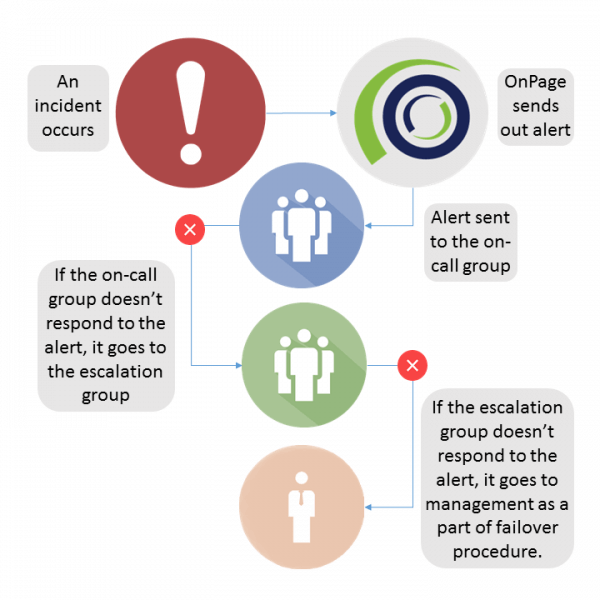 Miguel A. Cano, MD, FACOG
Adventist Health Center
Susan E. Moynihan, MD
North Shore Physicians Group