What is an Escalation Policy?
An escalation policy ensures that if a major incident is not acknowledged or resolved within a pre-determined amount of time, it will be escalated to the next person. You can customize who you want to receive the alert, the amount of time to wait before escalating to the next user and which user the alert should be escalated to.
When is an escalation policy useful?
Imagine that you have an on-call team that monitors critical systems. In the event of an incident, an alert is sent either by a fellow team member or one of the monitoring tools connected to the hundreds of endpoints being monitored. If this alert is not acknowledged, what happens to it? OnPage solves this common problem, ensuring that critical alerts are never missed. Critical alerts are escalated until there's a response.
The OnPage scheduler organizes on-call teams and is pre-configured according to the team's escalation and failover policies, automating the alert process and reducing human error.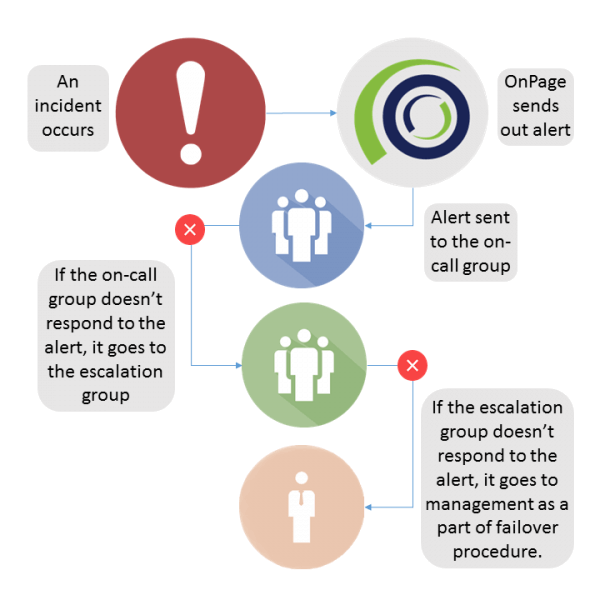 OnPage: Escalations and Critical Messaging
OnPage is perfect for critical messaging and has powerful features to set up escalation policies. OnPage provides:
High-priority alerts that bypass the silent switch on all devices
Configurable, intelligent escalation policies
Distinguishable mobile alerts, different from all smartphone notifications
Two-way messaging with rich content and attachments
Contact sync-up
One monthly fee covers unlimited global messaging
Secure, encrypted communication
Remote data wipe of sensitive information
Repeated alert delivery
Check out our comparison page to see how OnPage matches up against email and pager communications.
Creating Escalation Groups
In this video, learn how OnPage allows administrators to create escalation groups through its cutting-edge web management console and modify escalation orders if there's a change in on-call resource availability.
Download: Mastering Escalation Management
IT teams know that strong escalation policies are like the net under an acrobat. Policies ensure that if an alert is not heard or cannot be handled by the recipient, the alert won't fall out of view and suffer a quick demise.
However, what are the best ways to incorporate escalation policies while not encouraging teams to shirk responsibility?
Our latest whitepaper, "Mastering Escalation Management," looks into this conundrum by highlighting:
Use of runbooks
Avoiding the use of email
Use of messaging applications integrated with persistent alerting capabilities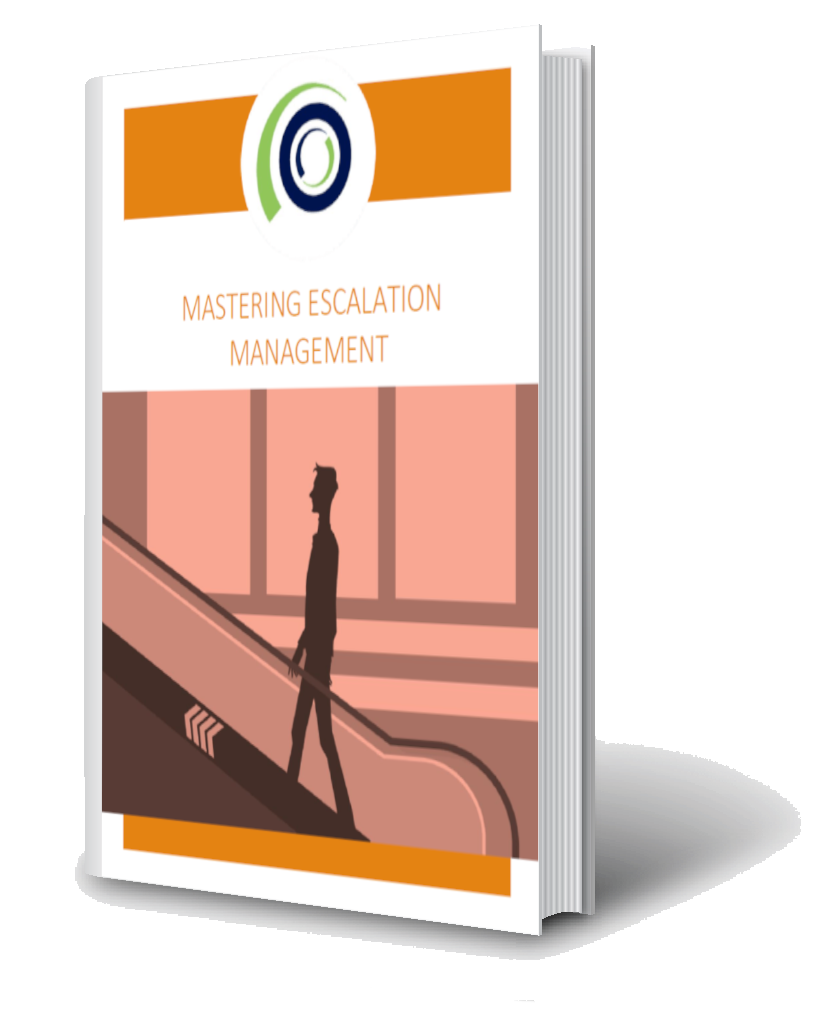 OnPage Customer Testimonial 
"The escalation process has come in handy several times when our on-call person's phone was having issues. A supervisor was alerted after an hour of the page not being opened by the on-call person. Also, the ability to select different alert sounds is nice … OnPage is just a reliable system."

– Stan R. | OnPage Customer in IT