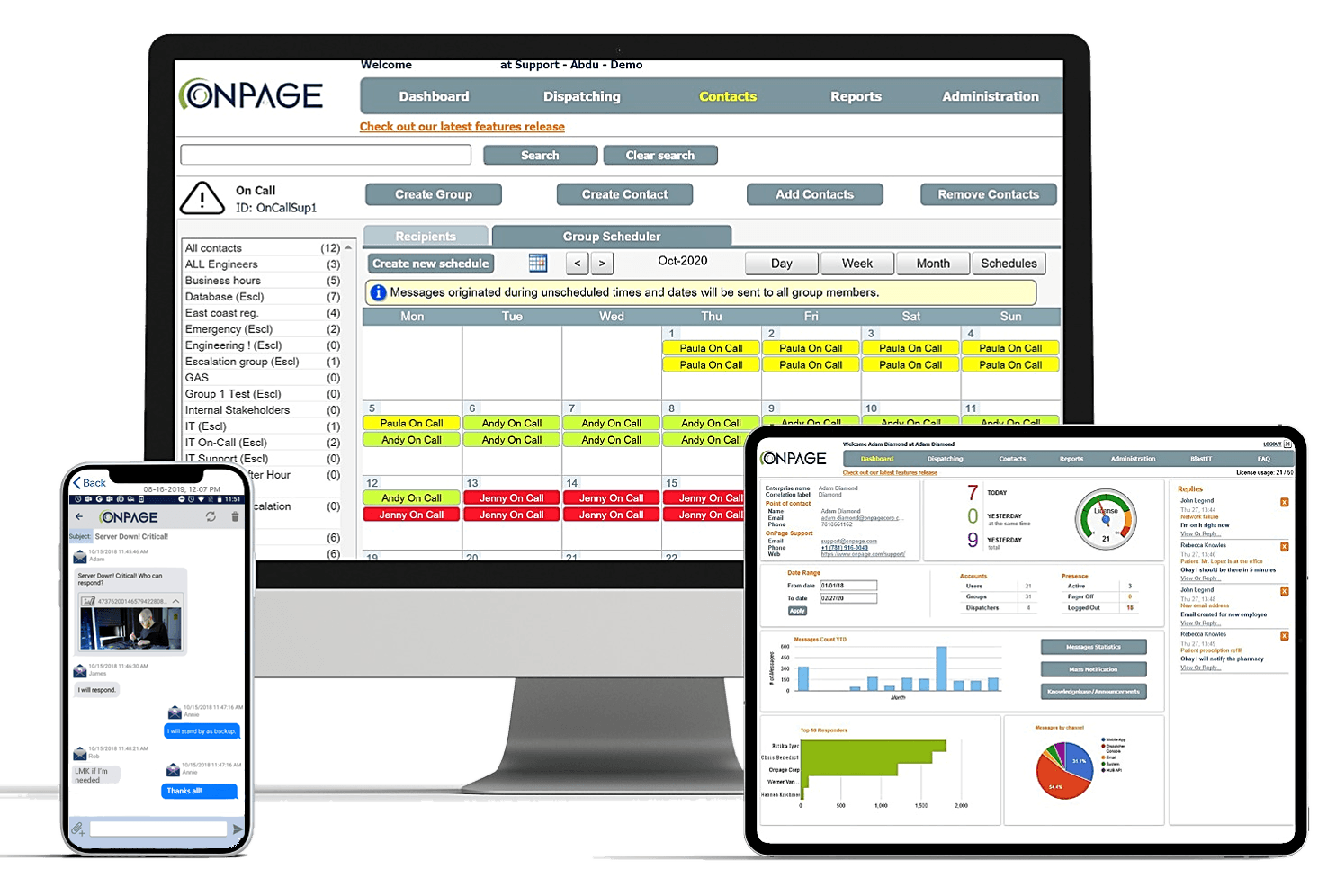 Incident Escalation and Assignment
The OnPage IT service alerting (ITSA) system consists of a secure mobile messaging application and a dynamic web-based console. OnPage enables teams to reduce outages, improve productivity and keep digital services always on.
OnPage provides alert escalations, fail-safe digital schedules, redundancies, incident reports and Alert-Until-Read capabilities for IT teams across all industries. With OnPage, teams can shrink resolution time by automating the entire incident management process and eliminating human error.
Put OnPage into action by signing up for a free trial below.
Free Trial