What is a Clinical Communication Platform?
A Clinical Communication Platform amalgamates all clinical communication into one user-centric system that empowers care organizations by fostering collaboration, decreasing medical errors, and increasing patient and provider satisfaction.
Here are the FIVE main components of a Clinical Communication Platform:
Everything you need to collaborate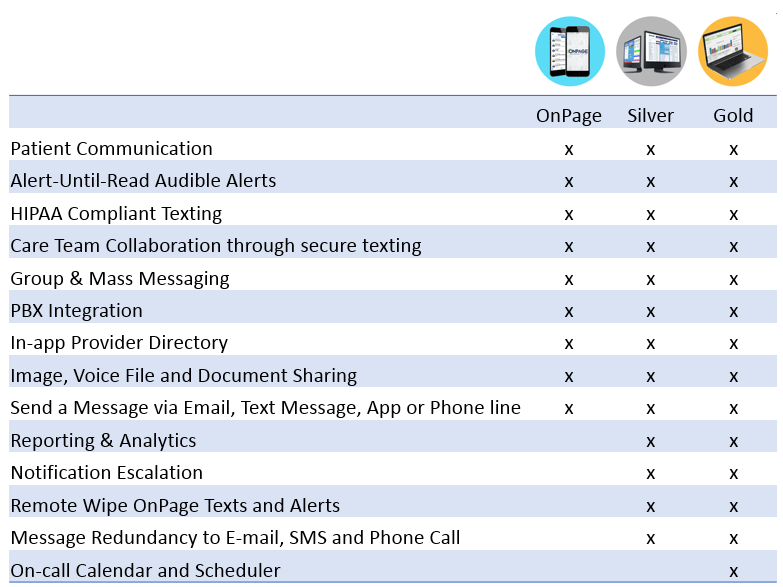 OnPage is perfect for…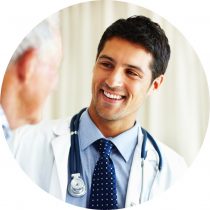 Doctors and small practices
OnPage HIPAA compliant messaging and critical alerting service are the perfect alternative to antiquated pagers. OnPage integrates with answering services or your current messaging platform.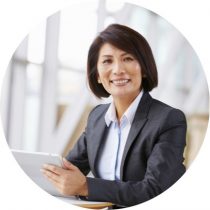 Hospitals
Drive up revenue by leveraging current technology. OnPage provides an enterprise solution that encompasses, on-call scheduling for doctors, pager functionality and internal communication for healthcare personnel.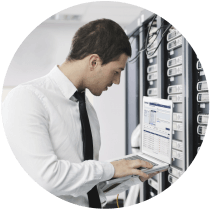 Healthcare IT
Healthcare institutions cannot afford downtime. OnPage ensures IT personnel can resolve incident faster using OnPage's best-of-breed intelligent incident management and persistent alerting.
Let us guide you to better Clinical Communications through these enlightening resources…
Patient Communications
Healthcare institutions can eliminate the middle man and streamline the process of their patients communicating with their healthcare provider instantly!
• Provide bilingual communications or instructions to patients.
• Enable healthcare institution branding with personalized automated greeting.
• Simplify the process for patients to reach doctors/care teams/clinical departments through one number
• Streamline after-hours communication with the ability for patients to leave a call back number and voice mail attachment, right to the doctors OnPage application.
Learn More About Patient Communications
HIPAA Secure Text Messaging
OnPage empowers healthcare organizations with these secure messaging practices that include:
• a sign-on process
• encrypted messaging
• delivery and read receipts
• date and time stamps
• customized messaging retention time frames
• specified contact lists
Our HIPAA complaint critical messaging service enables healthcare providers to communicate via encrypted and secure text messaging.
OnPage messages are SSL encrypted and can only be viewed by message participants. Furthermore, OnPage has remote wipe capabilities to further ensure HIPAA compliance.
Learn More