What is a Clinical Communications Platform?
A clinical communications platform incorporates all clinical communication into one user-centric system that empowers care organizations by fostering collaboration, decreasing medical errors, and increasing patient and provider satisfaction.
Here are the five main components of a clinical communication platform:
OnPage is the perfect clinical communications platform for
Everything you need to collaborate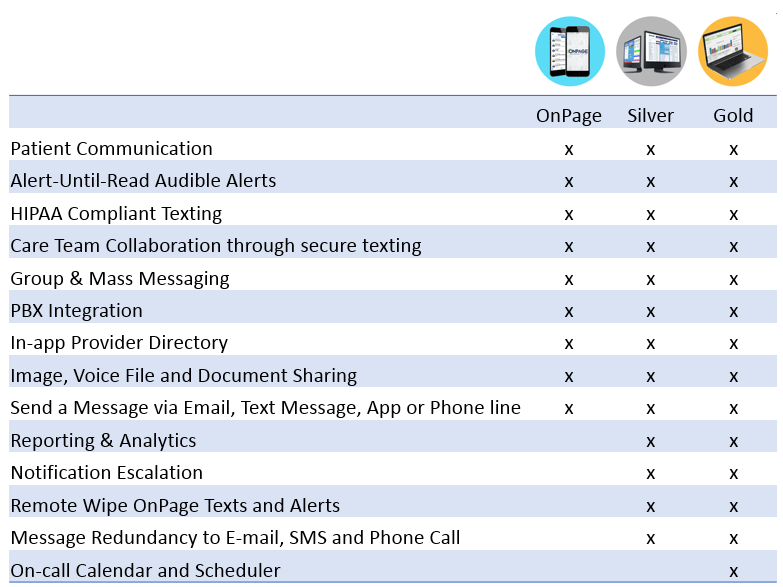 Clinical communications best practices, tips and ideas.