Latest Integration:
OnPage-OpenEMR integration
Combine the power of patient record management with contextual, real-time alerting to bolster decision-making and improve patient care.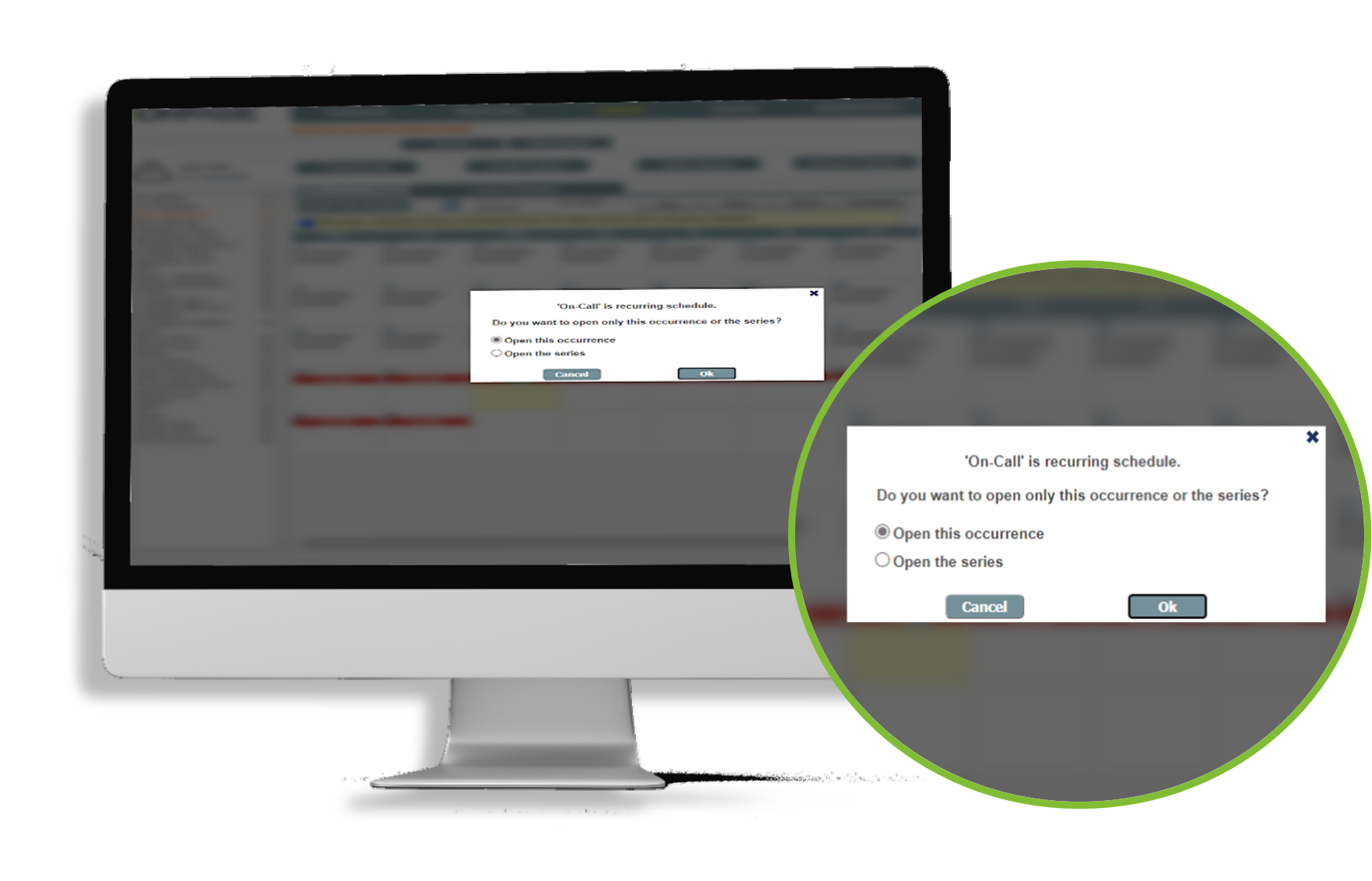 Introducing: Schedule Exceptions
On-call schedule exceptions come in handy when making one-time manual adjustments to on-call recurring schedules. It enables administrators to easily create an exception to a schedule when a user is sick, has to go on a vacation, or would simply like to swap on-call periods with someone else.
Schedule Exceptions are now available on the OnPage web management console.
OnPage New Release:
Override Silent Switch on iOS and DND mode
With software release version 7.4, OnPage is now one of the very few incident alerting services to override the silent switch on iOS and Do Not Disturb (DND) mode. This functionality is already available on Android and was long-awaited on iOS. The latest software release ensures that all OnPage high-priority, critical alerts are addressed and heard regardless of one's iOS configurations or system settings.
Download Now
Read Blog
Powerful Live Call Routing Reports
Gain intelligent insights into your team's live call routing usage with time stamps and response statuses with OnPage's reporting dashboard for Live Call Routing. The customizable reports can be exported for further analysis by managers.
OnPage New Feature:
Sophisticated Dashboard Data
We are pleased to announce a refreshed UI to the OnPage dashboard. The new, modern interface incorporates enhancements that make the interactions intuitive, without compromising the efficacy of intelligence reporting. The advanced dashboard provides a detailed snapshot of responder activities and message statistics.
Complete Administrator-User Secure Communications
System administrators can communicate with on-call users directly on OnPage's web management console. The complete administrator-user secure communications option enhances team communications and collaboration during urgent incidents or situations.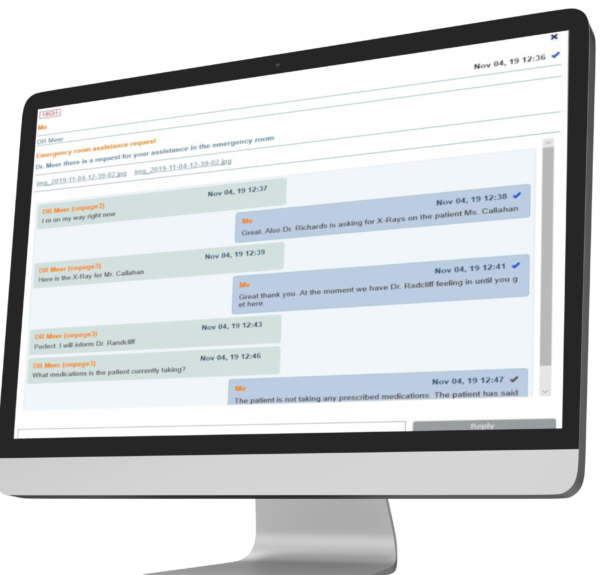 OnPage + Datto's Autotask PSA
OnPage's incident alert management system is integrated into Datto's Autotask PSA, a leading IT business management platform that incorporates service desk and other core MSP functions. The integration leverages Autotask's advanced ticketing capabilities by converting service tickets into intelligent alerts, all under one pane of glass.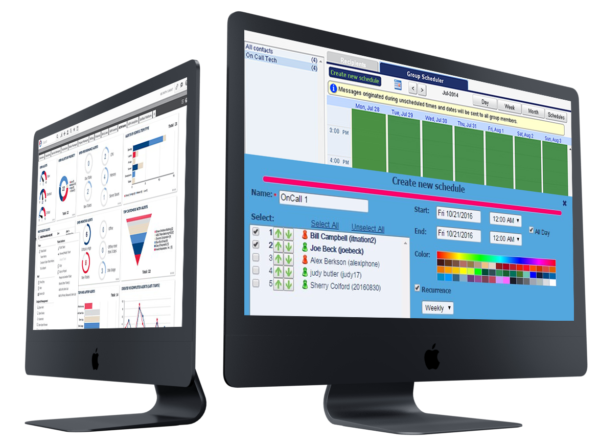 Learn More
ServiceNow Integration
The new ServiceNow integration is easy to set up, use and manage, all through the ServiceNow dashboard. Admins walk through simple steps via the ServiceNow Guided Tour to sync up the apps and add incident alert management to the ServiceNow platform. This includes the ability to initiate and manage OnPage users and OnPage escalation teams from the ServiceNow dashboard. All audit trails of message status and ticket progress are automatically updated in the ticket.
In addition, users have the ability to mass-notify non-OnPage users such as their employees or customers from the ServiceNow dashboard via OnPage's BlastIT solution.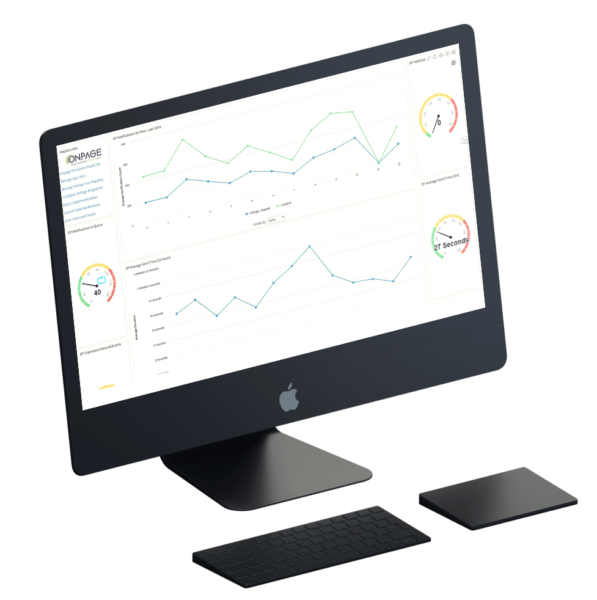 Learn More
Threaded Communications: Chat View
With this new OnPage app feature, users can collaborate with colleagues just like in a chat app. They can even "reply all" to messages so the entire incident team sees the message. A backed up audit trail for complete information on the message status is included. Available for Android and iOS devices.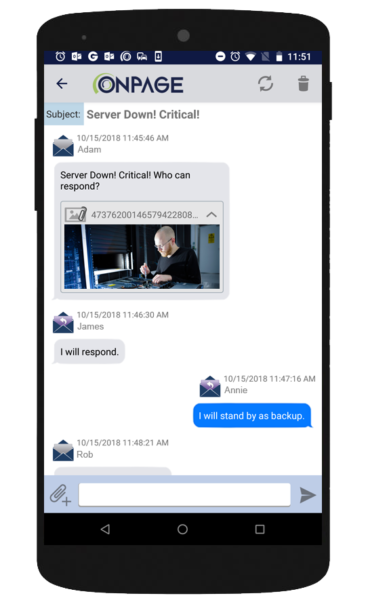 OnPage BlastIT: Mass Notification for Emergency and Crisis Management
OnPage's mass notification feature enables administrators to quickly and easily update users before, during and following any type of potential threats or crisis events.
OnPage allows companies to keep their employees, vendors and clients informed of any critical situation while maintaining rock-solid communications.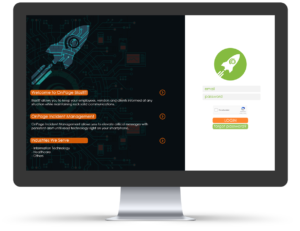 learn more
Presence Status On the OnPage Application
Designed to visually represent which contacts are "online," "offline" and on "Do-Not-Page" mode, this feature keeps users informed on who is available during critical situations.
This not only makes collaboration easy, but is also helpful during times when a user is supposed to get alerted but are either offline or have set the app to Do-Not-Page mode.
It also ensures accountability because users can see that the person being alerted is definitely online and should be available for a response. This feature is available on Android devices; the iOS version is coming soon.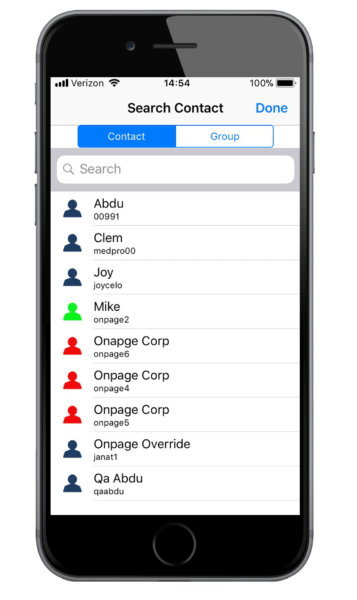 Live Call Routing Features
With these features, organizations can eliminate the middle man and connect callers with the right on-call person instantly. Options include:
Welcome customers or patients with a custom, branded greeting. Greeting personalization is available for each department and person, too
Provide customers or patients with instructions on how they can reach the department/person they want. Bilingual phone menu and greeting options are also available
Live call routing: Let customers or patients reach scheduled, on-call teams instantaneously without having to dial another number. All they need to know is one number which gets them to the right person/department who is on call
Provide after-hours live communications, or the ability to leave a call back number and/or voicemail
Contact Us for Rates
ConnectWise Manage Integration Enhancements
OnPage streamlines the incident resolution life-cycle and ticketing process with a seamless ConnectWise Manage integration. New features include:
Update tickets from within the OnPage application. OnPage eliminates the need for multiple processes and allows MSP incident responders to update the status of a ticket with the simple click of a button on their OnPage application from the mobile device
Add notes to tickets though the OnPage application. Updates are immediate and a thread of all replies from the OnPage application to the tickets are saved within the ticket to make the process of post-incident reporting and incident management more effective
Manage stakeholders with the Email Gateway. OnPage instantaneously creates a connection between the client, the ticket created in ConnectWise Manage and the incident responder using OnPage. This enables MSP's clients to communicate with the responder by using the email gateway
Automate alerts from voicemail-initiated tickets. ConnectWise Manage transforms a simple voicemail into a ConnectWise Manage ticket. OnPage further enhances this feature by making the ticket actionable and adding a priority level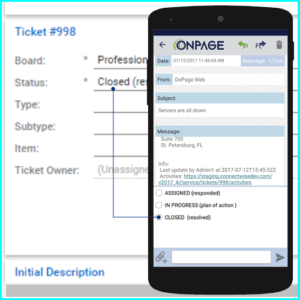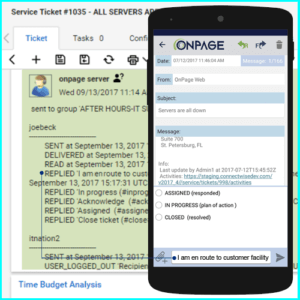 Learn More
Postmortem Reporting
Query-based reporting allows for response management and insights into alert volume. Users can:
Manage workloads with detailed message audit trails
Design workflows based on downloadable data provided by the reporting engine
Easily generate incident post-mortem reports with time-stamped records of incident alerts and incident respondent acknowledgments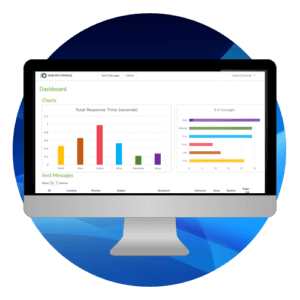 Learn More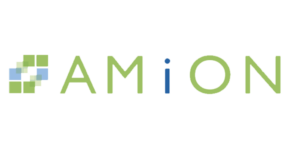 Amion Integration: On-Call Scheduling for Healthcare
Amion's popular scheduling solution is now integrated with OnPage's call routing features. Healthcare organizations can now give patients and staff instant, 24×7 access to on-call physicians while eliminating the need (and costs!) for operator or call center services.
Learn More

GUIDE: OnPage 4.0
Get all OnPage new features and integrations in our latest guide.