Extend OnPage's Capabilities to Slack
Say goodbye to the hassles of switching between applications for critical alerting. With our latest OnPage and Slack integration, teams can work on their favorite chat application without losing out on crucial alerting capabilities.
No More Switching Context 
Experience the seamless flow of critical alerts directly from Slack, as it enables your technicians to send, receive, and respond to critical alerts without leaving their familiar workspace. Our integration ensures that your team stays productive and efficient across platforms, eliminating the need for context-switching or app-hopping.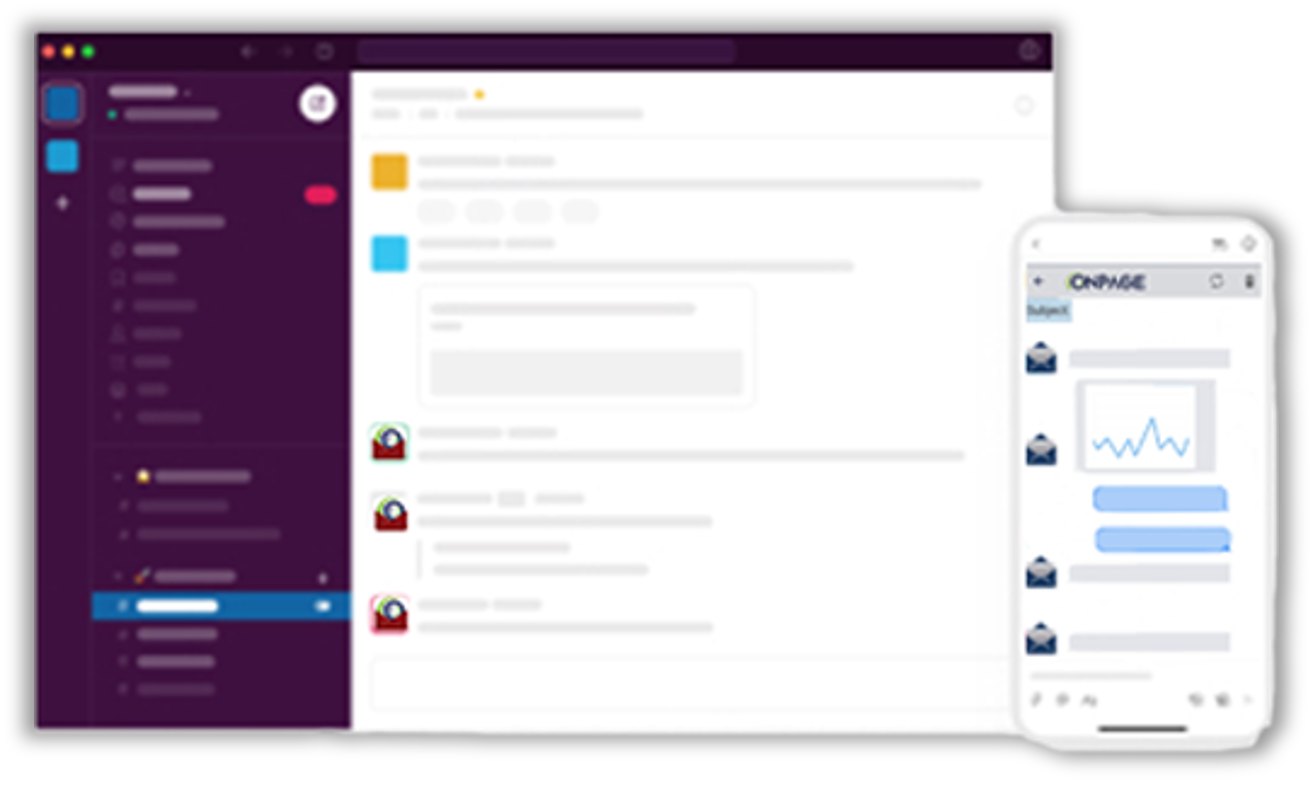 Increased Visibility
The integration extends beyond basic alerting and enables responders to gain end-to-end visibility into incident read receipts and their resolution status for all team members. Achieve a culture of accountability and continuous improvement with this transparency.
Collaborate Effectively on Resolving Issues
Facilitate better coordination and collaboration during incident management with the new integration. Experience seamless communication as team members discuss incidents, share updates and mobilize responders by sending critical alerts, all within your dedicated Slack channel.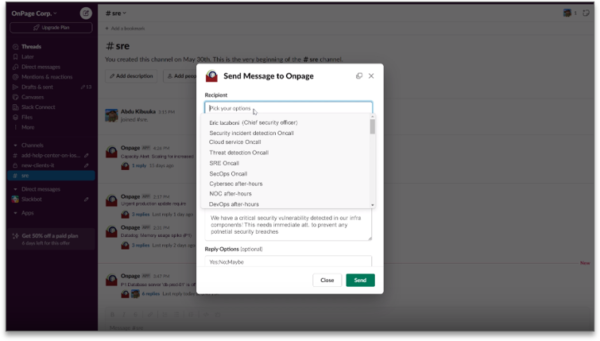 Success Stories: Real-Life Examples
Continuous Industry Success
OnPage is a G2 Leader for incident alert management, consistently receiving recognition for high performance and user satisfaction.

Ready to Try the Integration?
Request a free demo using the form below.
Don't just take our word for it, read what our customers are saying: