Paging Customer Service. Hello? Hello?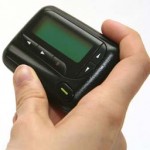 It's tough being a pager customer today. Once admired by those around them as well-connected leaders of instant communication, pager users now experience reduced or inadequate pager coverage, suffer the frustration of poor customer service, and must endure the harsh jokes about dated technology.
Although we can't do anything about the bad jokes, we can address the issues of reliable coverage, responsible customer service, and new pager technology. Let's start by admitting one key fact that most pager companies have forgotten. Priority messaging is as critical to business today as it was 20 years ago. Sure the tools are changing but priority messaging remains a critical part of many businesses and organizations.
Pager Coverage
Pager customers consider coverage a big, and I do mean huge concern. It's a main reason they have a pager in the first place. They rely on being accessible and run the risk of losing customers and/or income as a result of not being available due to inadequate coverage. When one pager company in the Midwest altered its coverage network and neglected to tell their customers, Bruce M. of Minnesota started getting complaints from customers that he was not returning their pages".
Another pager customer, David posted a complaint about his pager service provider in November 2010. He was a loyal customer for years but started to mysteriously miss pages. He even bought a new pager, assuming that his device was broken. Eventually he learned that his pager service provider had reduced the output of the transmitter in his area without notifying him, costing him valuable lost business. He refers to this negative experience with his pager service provider as "Fraudulent Practices."
A lost page due to reduced or poor coverage can translate into lost business or even a life threatening scenario, which is unacceptable to any pager customer.
Customer Service
Another complaint, highlighting a subpar experience with traditional paging services, was written by a user who claims that their pager service provider stole their 800 paging number. After being a loyal customer for twenty years, this user wanted to terminate the account and take his 800 number with him. However much to this consumer's disappointment, the pager company was exempt from FCC rules and claimed that he/she had no rights to the number.
Some customers have reported losing coverage yet still being billed for services they are not receiving. Even when their pagers were not working or they were actively trying to cancel them, the paging companies were trying to bill them for months of no service and substantial cancellation fees.  The large players are not only providing faulty products, but also poor service.
The Transition to Smartphone Technology
As the traditional pager service providers continue to lose their grip on coverage, customer service and technology, new entries are making their mark on an industry long overdue for an update.
Pager customers will be pleased to learn that smartphone pager applications are making headway in the pager marketplace.  Smartphone pager applications like our own OnPage eliminate many of the pain points associated with traditional pagers.
Coverage: our pager application runs on the users preferred carrier, providing the level of coverage that the user selects. It uses the accompanying data plan to connect so it doesn't chew up voice or text message minutes. It also works with WiFi so anywhere in the globe you have Data or WiFi, you have smartphone pager coverage. If you are out of coverage (e.g. on an airplane) OnPage will keep sending you the message until you get coverage.
Customer Service: the user retains his/her own phone number. OnPage is a service so users select and assign their own 'account identification' (Pager number/name) as alpha or numeric characters. No phone numbers to steal.
Technology: runs on iPhone, iPad, or BlackBerry smartphone devices with anticipated Android release coming soon. OnPage provides the urgency of a pager with the convenience and functionality of your smartphone.
Now, if we can just do something about the jokes. Hello? Hello?