OnPage: High and Low-Priority Paging

In a world where we get alerts and notifications for anything under the sun, it is important to differentiate which alerts are important and which alerts can be dealt with later. For this very reason, the OnPage platform enables the user to send messages in two different formats: High and low-priority events. Our unique ringtones and persistent alerts provide users with the ability to send various message priorities and ensure that messages rise above the clutter.
Fig 1: You can select the priority of the message from within the app.
High Priority
High-priority messaging comes with an intrusive, hard-to-ignore, Alert-Until-Read tone. OnPage alerts mimic pager urgency but also enables a rich, full text message with voice or image attachments. Designed for critical, time-sensitive situations, the OnPage alert assures the sender that the message has reached its destination and was read. A good use of the high-priority feature is to use it for time-sensitive messaging, urgent messaging, medical emergencies and critical alerts coming in from monitoring tools.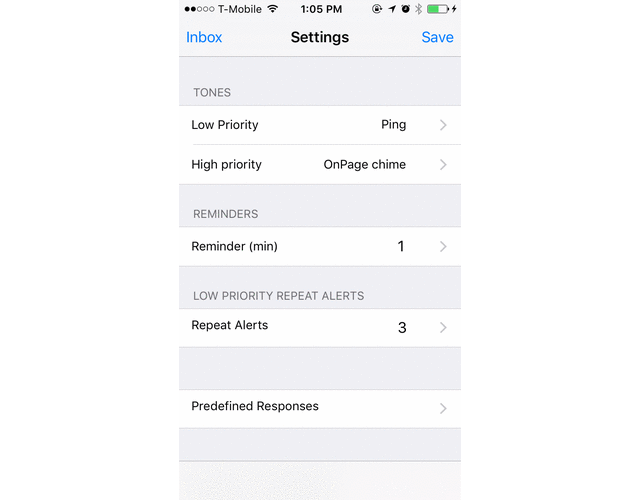 Fig 2: You can go to settings to change the tone of high and low-priority alerts.
Low Priority
Low-priority messaging can be regarded as continuous messaging with replies that go back and forth. Unlike other casual messaging apps, users can track the messages that are being sent. Users have the ability to see when the messages are SENT, RECEIVED and READ. Every reply appears as a new message in your inbox, accompanied by the alert tone. Our customers use low-severity alerting for non-urgent messaging, casual communications, practice updates and non-critical status updates.
If you send a low-priority message:
The recipient will not receive the persistent alert tone.
The recipient will not get the big red exclamation mark that signifies high priority.
The recipient will be able to send back a reply. The sender will know that it is a message.
Sending OnPage Priority Messages Using Email
From your email browser, enter in the "TO" field: [email protected] and the message will be sent as a high-priority message. If you want your message to be sent as a less severe message, you just have to send it to your [email protected]
To learn more contact us.