Critical Communication Challenges
Several challenges impact customers and operations of utilities and energy companies, including aging infrastructure, leakages, cybersecurity threats, inclement weather, operational failures and transmission interruptions.
To ensure the safety of the public and limit potential damages, regulations require companies to comply with response times when a customer reports a critical incident. For instance, in California, natural gas utilities are legally required to respond to gas leaks reported by customers within one hour if the leak is classified as an "immediate threat to life or property".
Responding quickly and efficiently to incidents is critical to minimize damages or contain potentially dangerous situations.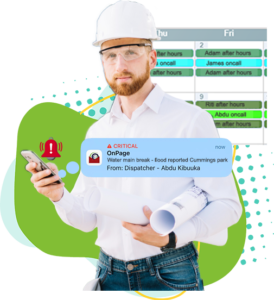 Read Blog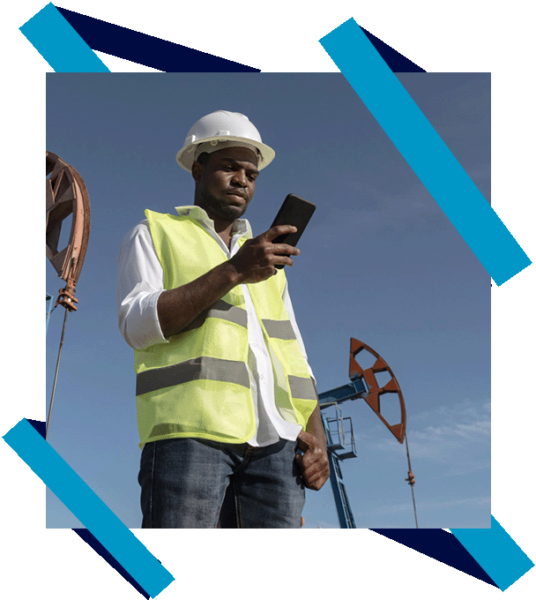 The Solution
To comply with regulations and compliance requirements, utility and energy companies need to respond promptly during service disruptions. To achieve this, they require a solution that enables them to quickly detect and triage incidents. This solution must be capable of:
Facilitating critical communication – promptly drawing field engineer's attention to critical alerts by delivering them as distinguishable, loud, persistent alerts on phones.
Presenting a platform to collaborate and mobilize the right teams into action
Providing real-time incident response visibility
Generating post-event response reports
Sending out mass notifications to stakeholders to keep them informed of the situation
Contact Us
End-to-End Incident Alert Management for Energy + Utility Organizations
Enhance service levels and stay compliant with regulations
OnPage is widely used by field technicians, IT organizations, customer support and facility management units in energy and utility companies to accelerate incident response. OnPage orchestrates the distribution of alerts to the right on-call technician, wherever they are.
OnPage benefits for Utility companies include:
Automation: 
Automate the process of alert delivery to the right on-call technician or field engineer based on pre-defined rules, on-call schedules and routing policies. Critical messages or incidents are delivered as loud, alert-until-read, persistent alerts that even override the silent switch.
Facilitate collaboration:
Corral the right technicians or engineers into action by equipping them with a dedicated messaging and alerting application on their phones, enabling seamless coordination of their response efforts.
Alert escalation:
Organizations gain the ability to automatically escalate alerts and live calls to the next person in line when the first on-call technician doesn't respond.
Oncall scheduling
Gain flexible, fail-safe scheduling capabilities. Set up on-call rotations and escalations. Provide visibility into on-call schedules for field staff. Make it easy for authorized personnel to update schedules on the go, democratizing the on-call scheduling process.
Real-time reporting and post-event analysis
Analyze incident response time with real-time reporting. After an incident is resolved, access detailed incident reports and uncover potential gaps in incident handling.
Mass notify stakeholders
Deliver mass notifications to stakeholders, including residents and senior management, via SMS, email and voice calls to keep them apprised of the situation.
Request Free Trial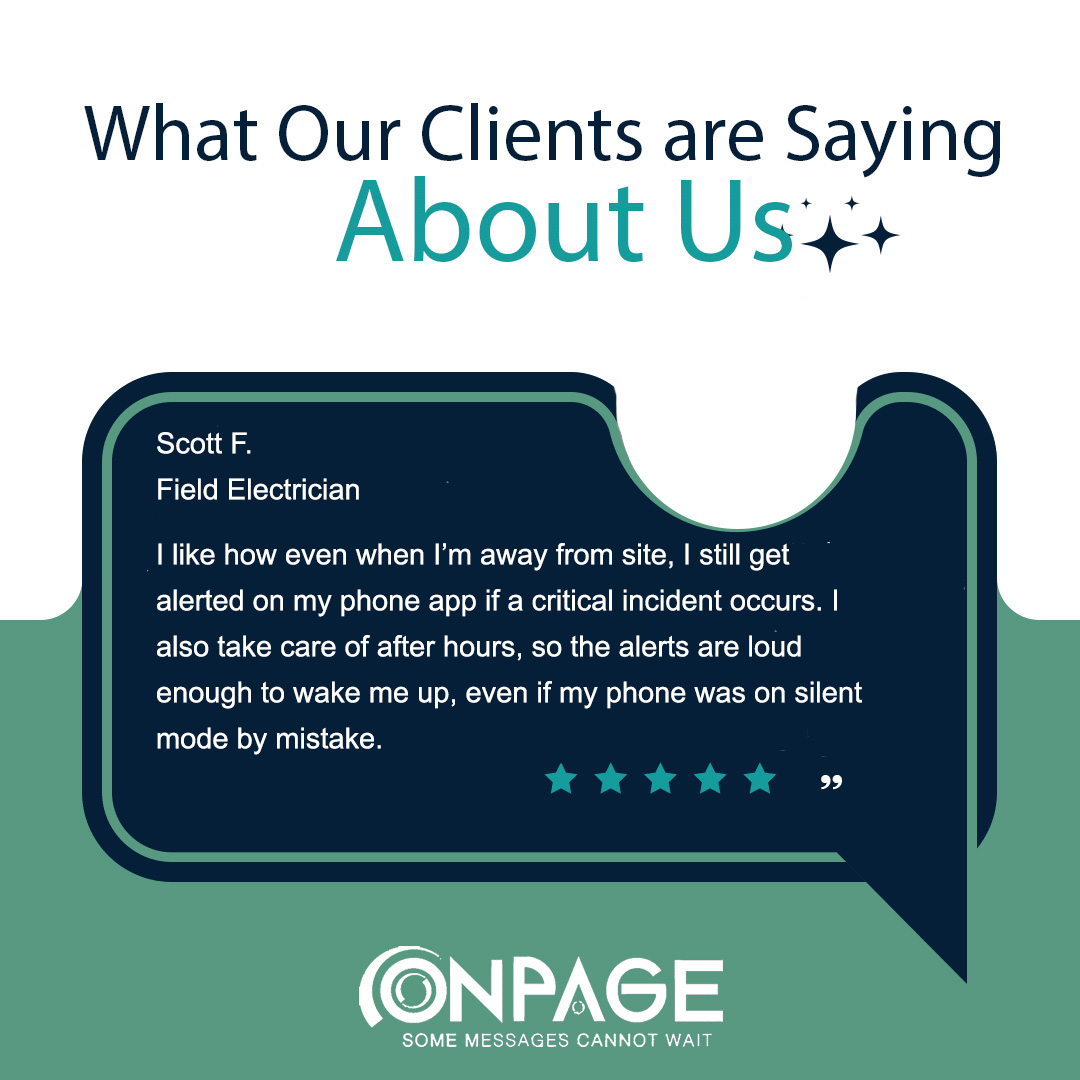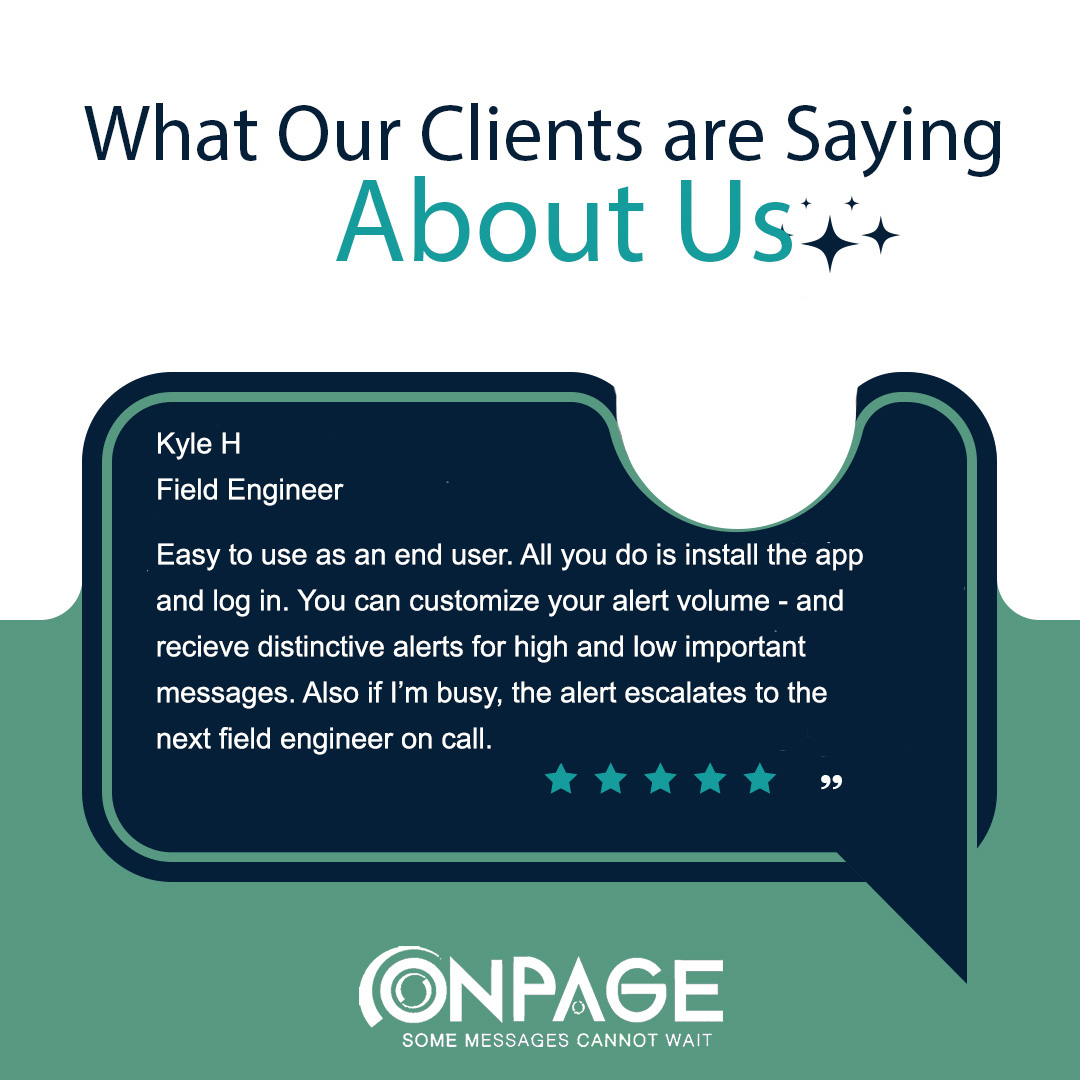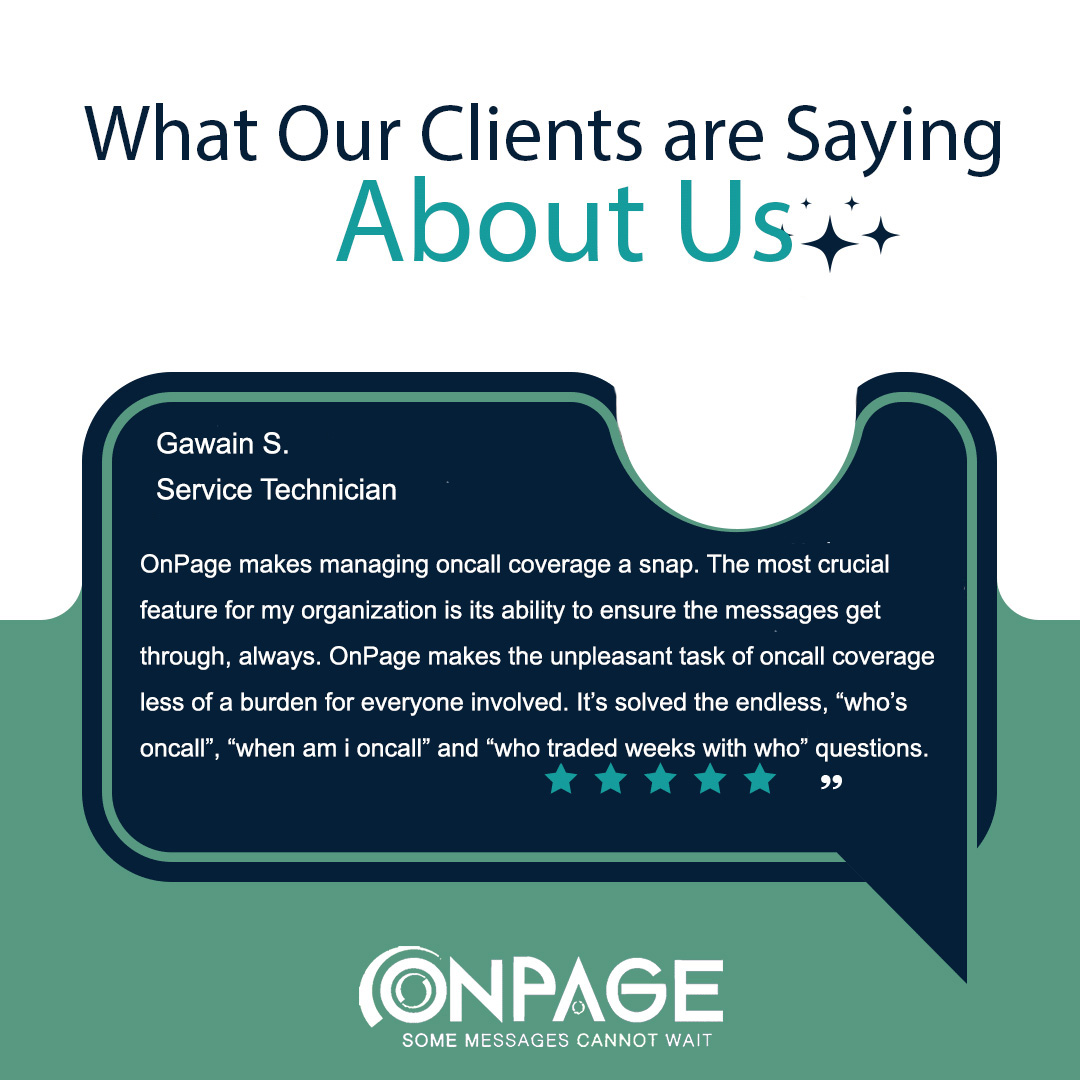 Continuous Industry Success
OnPage is a G2 Leader for incident alert management, consistently receiving recognition for high performance and user satisfaction.