What is Environmental Monitoring?
Environmental monitoring refers to the process of continuously observing and assessing environmental conditions in order to detect and respond to potential risks or changes.
It involves the use of sensors, data collection systems, and monitoring tools to gather information on factors like air quality, water quality, noise levels, temperature, and more.
By monitoring these parameters in real time, organizations can proactively identify environmental hazards, ensure compliance with regulations, and swiftly respond to environmental risks within facilities — all while not requiring to be physically present in the facility.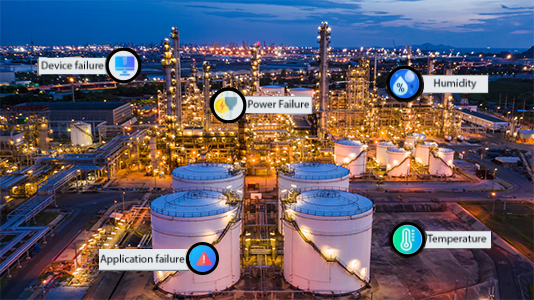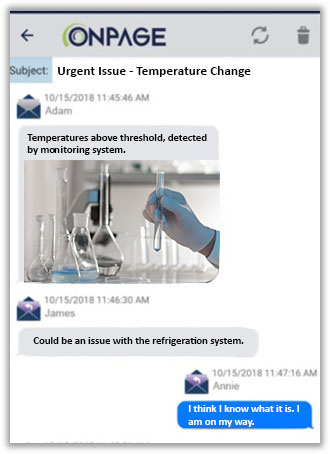 Why Do You Also Need Alerting?
Properly notifying the intended recipient is crucial for the effectiveness of monitoring tools.
While native notification channels for these monitoring tools may include email and automated voice calls, these fall short on catching the staff's attention.
What is needed is a reliable mechanism that sends out loud, alert-until-read notifications on the phone, capable of escalating if required and overriding the silent switch.
Essentially, alerting systems complement environmental monitoring tools by providing timely notifications, enabling proactive response, ensuring compliance, enhancing operational efficiency, and contributing to early warning systems.
Get Alerted - Wherever you are
OnPage's environmental alerting application extends alert management to environmental monitoring tools and sensors, driving incident routing, on-call management and high-priority alerting. The intuitive user interface is infinitely scalable, customizable, agile and easy to deploy. Key features include:
Automated alert routing based on on-call schedules and roles
Accessibility to scheduling capabilities for accountability
Automated alarm escalations
Role-based messaging capabilities (on-call engineer, on-call lab technician, after-hours electrician)
Real-time audible alerts that override the silent switch on phones
Message delivery audit trail
Post-incident audit trail for accountability, and much more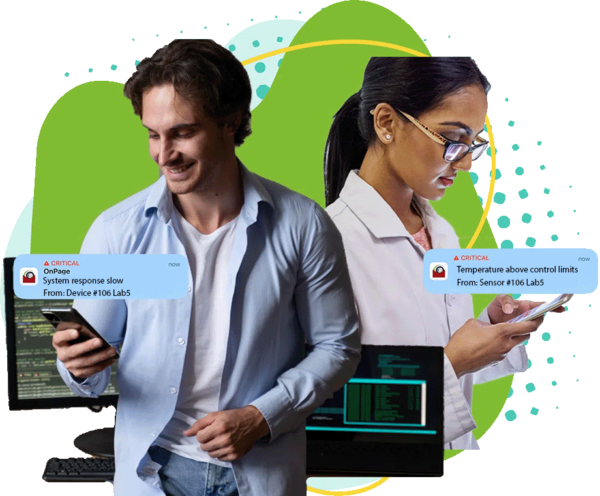 My overall experience with OnPage has been good. I love how when I'm away from site, I get attention-drawing, critical notifications on my phone if I'm required after-hours.
– Scott F., Field Technician
Continuous Industry Success
OnPage is a G2 Leader for incident alert management, consistently receiving recognition for high performance and user satisfaction.