The Need for Mass Notifications
In crisis situations, it's important that healthcare members and key stakeholders receive immediate alerts. Today's organizations require a reliable mass notification solution, ensuring that the right recipients receive simultaneous alerts at the right time, every time.
BlastIT is a trusted solution, allowing web console administrators to easily select recipients and widely distribute a message to healthcare groups. This way, teams will always be aware of a crisis (e.g., hospital generators are down) and understand what to do during the event.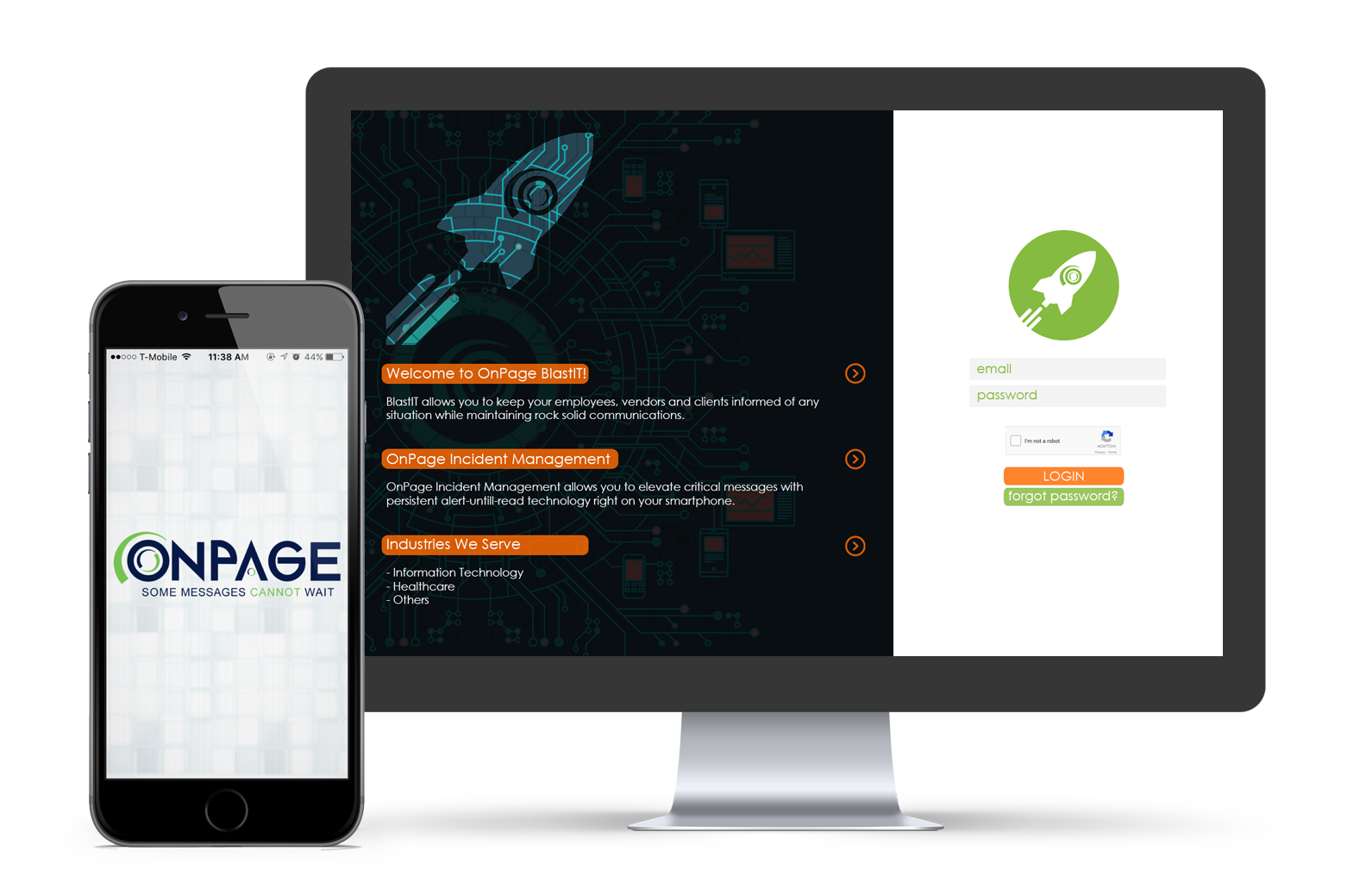 Video: See how BlastIT Works
OnPage BlastIT is an easy-to-use mass notification tool, built for hospitals and treatment centers. Discover how the BlastIT solution works.
Editable Templates
With BlastIT, users create editable templates in advance to expedite the crisis notification process when an urgent incident takes place. BlastIT also allows healthcare teams to use free text to compose a message. The highly customizable nature allows for contextual notifications to be composed. One example: instructions for an evacuation.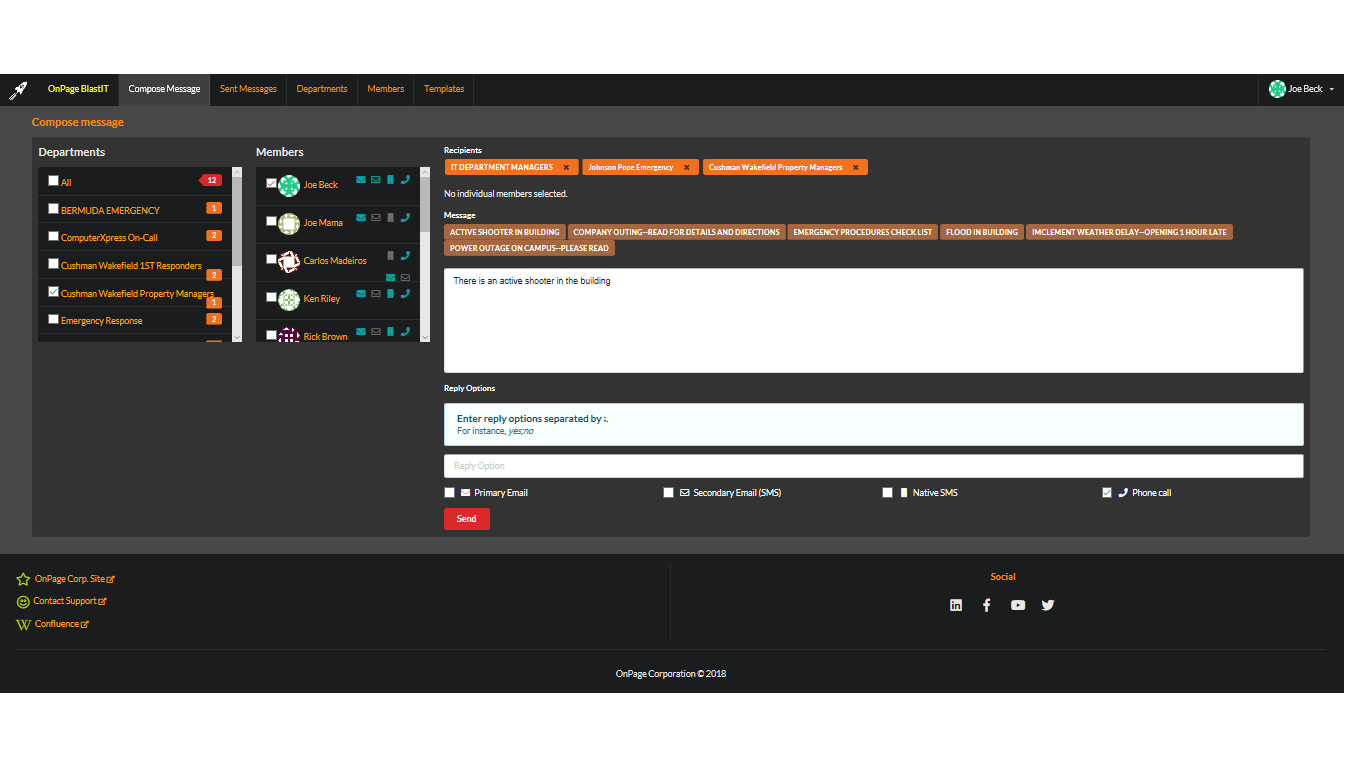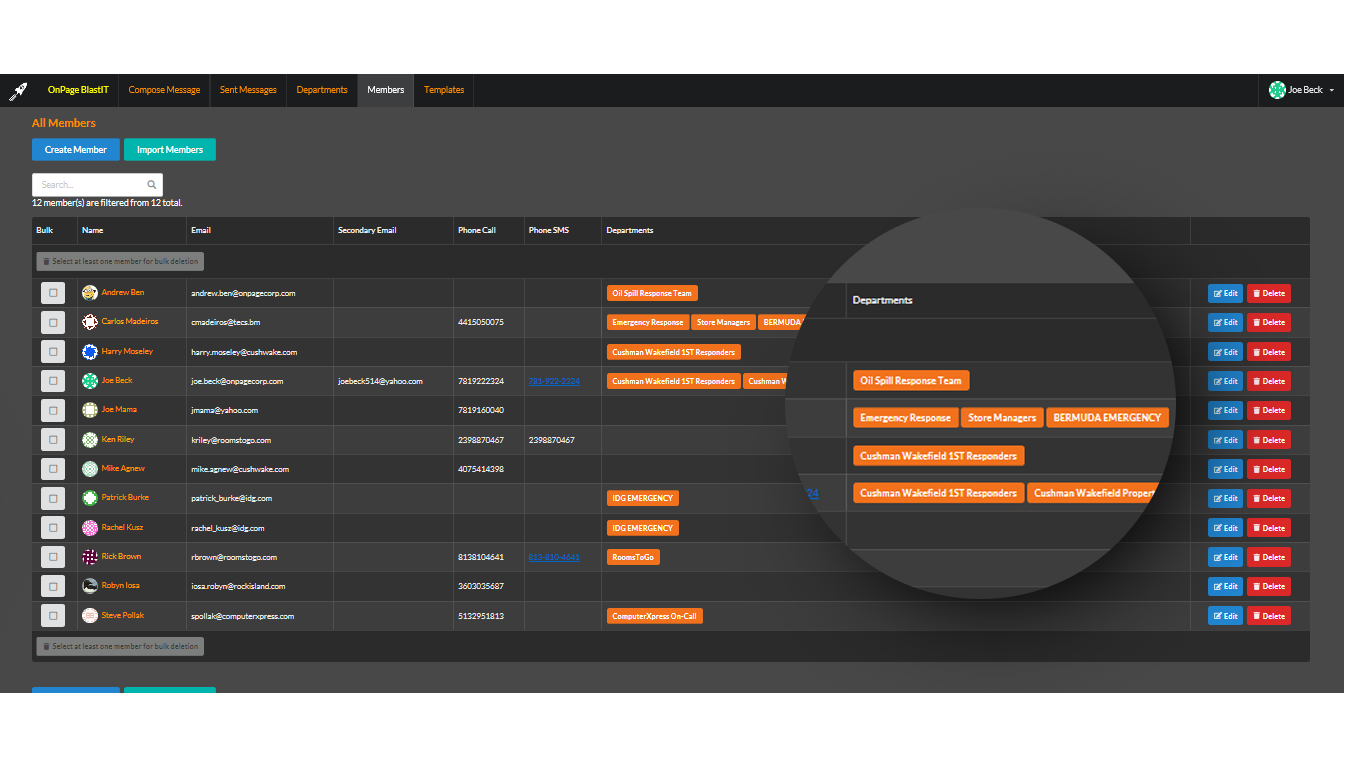 Department and Member Lists
System administrators can access all recipient lists and information within the "Members" tab. OnPage BlastIT's intuitive upload wizard separates individuals into their respective departments to identify and mass notify particular healthcare groups.
Audit Trails
OnPage BlastIT reporting confirms that the notifications were sent and acknowledged by care team members. Recipients can easily acknowledge a BlastIT notification to indicate that they have received the message. This information is especially crucial to users in times of crisis, who can take action knowing that the people they serve have the knowledge they need.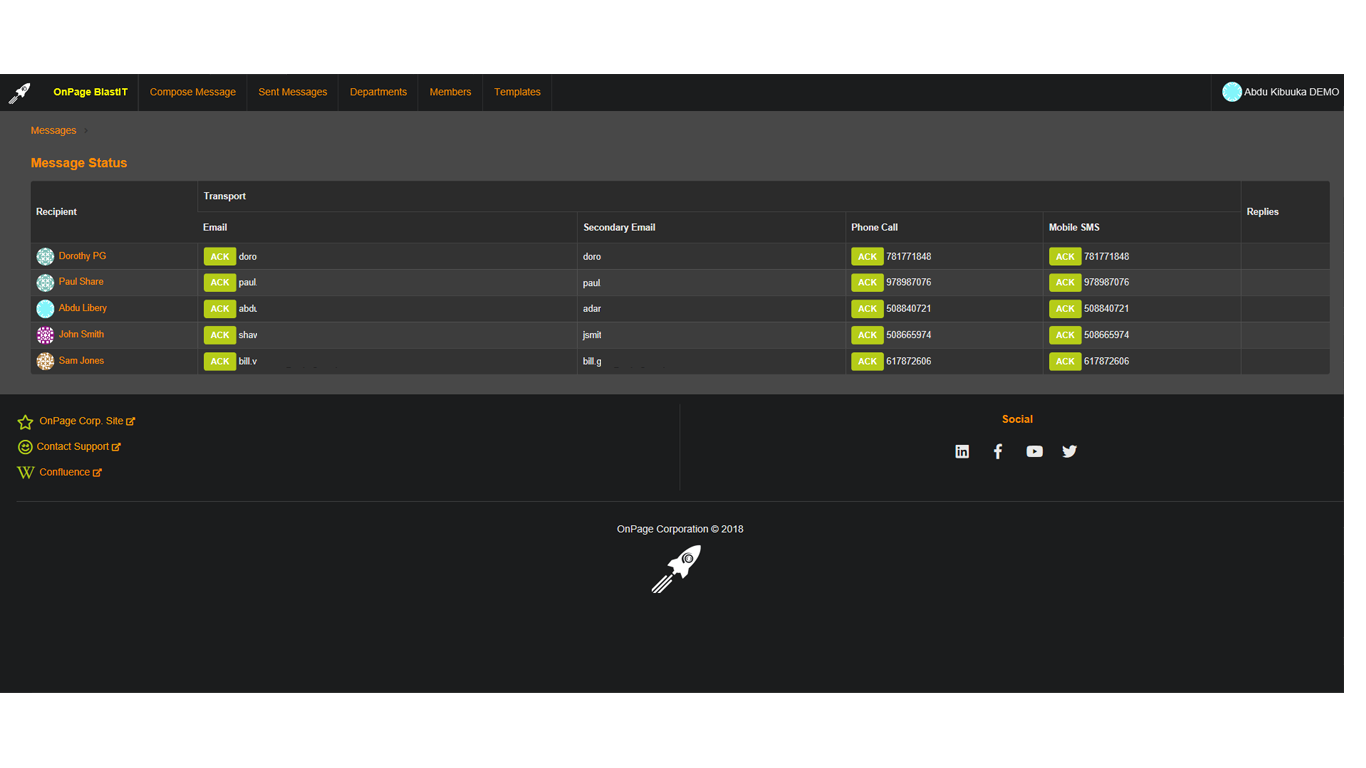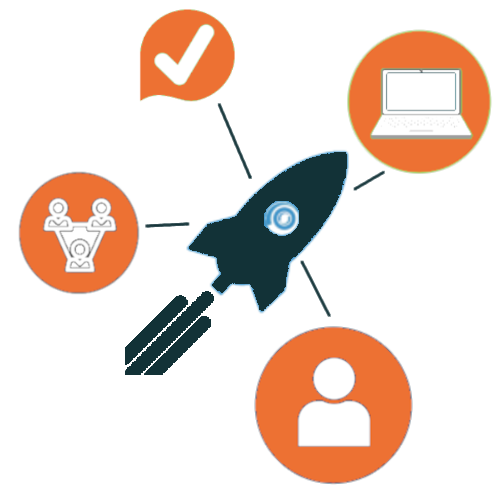 Advancements Made to BlastIT:
Option to select and add members to a department at the same time the member is created
Ability to bulk delete members for enhanced user management
Addition of a search box in the "Members Column," making it easier to select and send messages to care team members
Option to create a mass notification template without the subject line requirement
BlastIT's latest advancements simplify the mass notification process, ensuring that teams don't face unnecessary hurdles when messaging the appropriate healthcare providers. These advancements further expedite the mass notification process.
BlastIT - Mass Notifications
With BlastIT, mass notifications can be sent by administrators with just a few clicks, via email, SMS or voice to those affected by the incident. The BlastIT notification would typically detail what happened and what actions recipients should take, along with an acknowledgment that the message was received.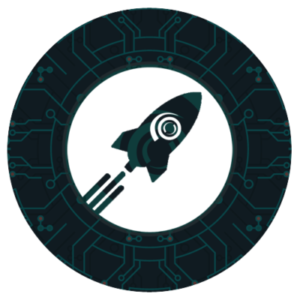 Welcoming You to OnPage BlastIT eBook
Check out our new eBook entitled, "Welcoming You to OnPage BlastIT" to learn how OnPage's mass notification platform BlastIT helps organizations streamline crisis communications not just with response teams, but also with employees, vendors and clients.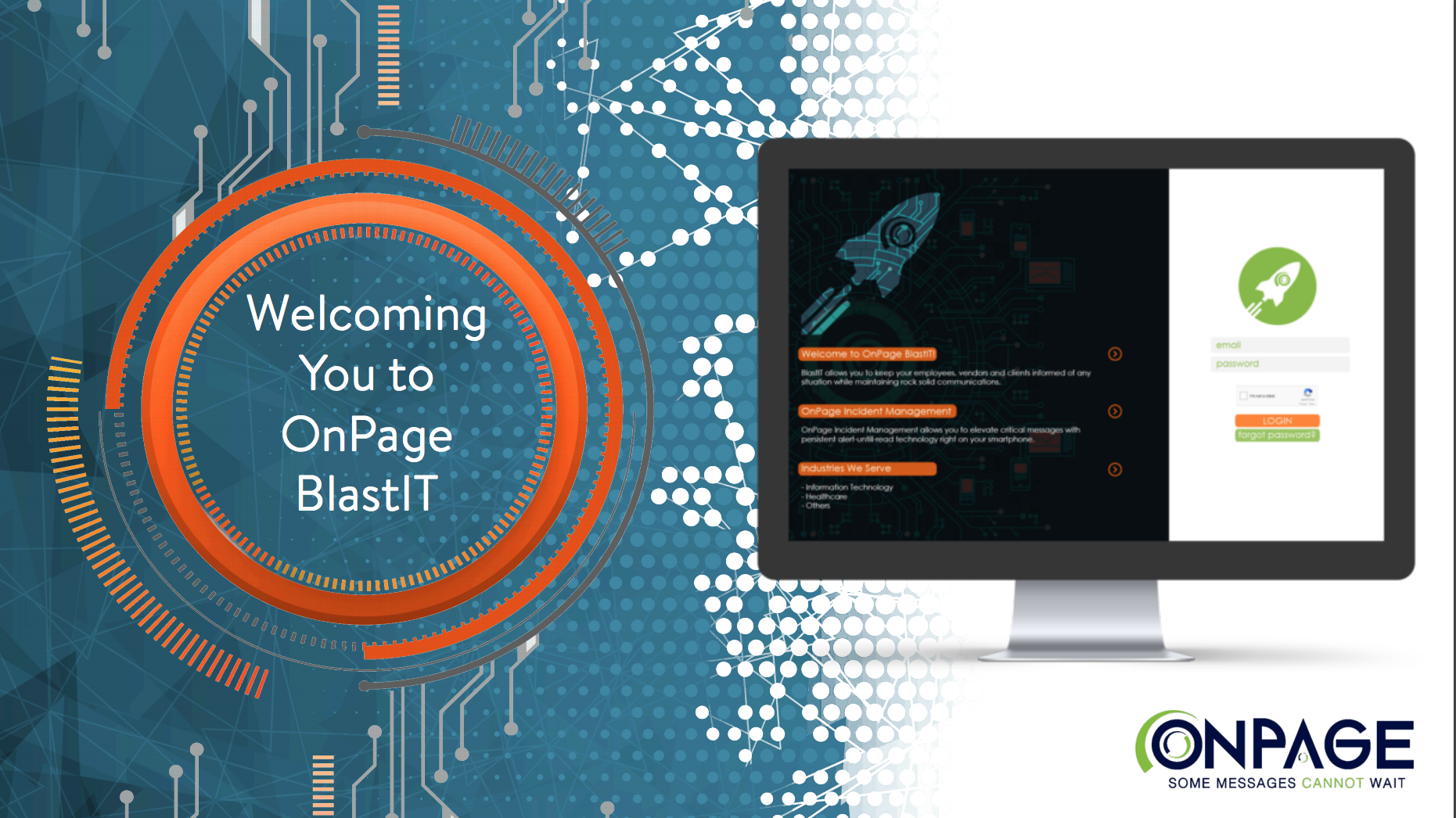 READ TUTORIAL
Ready to Adopt BlastIT? Contact Us!