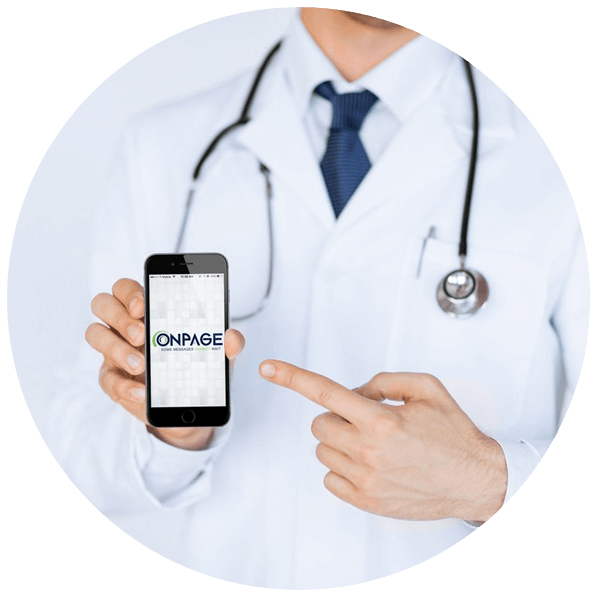 OnPage's HIPAA-Secure Messaging for Hospitals and Clinics
OnPage's encrypted messaging platform enables secure messaging for doctors through the exchange of secure text messages, images and voice messages. All communications are secure and encrypted and are hosted in OnPage's SSAE-16 compliant facility.
The application is easy to use with a learning curve of under 10 minutes. Administrators will find the OnPage platform equally easy to use and will be able to upload schedules and follow audit trails in a very short amount of time.
OnPage enables hospitals to offload the security burden many healthcare facilities face when they adopt smartphones as part of their clinical communication strategy. OnPage takes over the burden of encryption and security and HIPAA compliance and allows hospitals to focus on patient care.
By deploying the OnPage platform, hospitals:
Securely exchange patient information. Physicians instantly and securely exchange vital PHI.
Reduce delays in communications. OnPage instantly alerts physicians with a distinctive sound to ensure that the message gets attention. The system can be set up to continue alerting until the message is acknowledged, unlike pagers which only page the recipient once and are unable to provide a read receipt. With the combination of these features, OnPage speeds up responses five times faster than pagers.
Get Started