Top BYOD Issues Facing the Healthcare Industry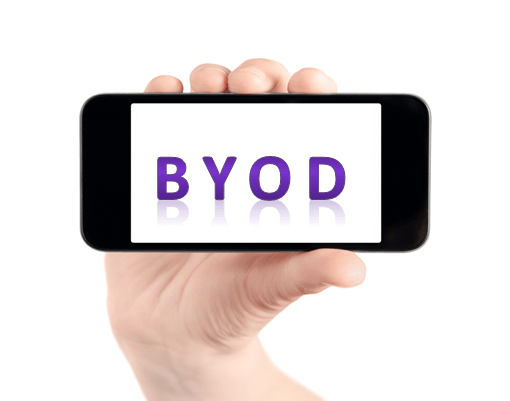 BYOD is here to stay. That's why healthcare organizations need to establish best practices and strategies for deploying and maintaining a BYOD environment. Healthcare organizations that do enable a BYOD environment are able to streamline processes, improve physician access to information, and improve overall patient care.
The benefits of BYOD make it easy for healthcare organizations to decide on making the switch; however there are a few issues on BYOD that organizations seem to fear.   OnPage, a Priority Messaging Application and pager replacement app has helped hundreds of healthcare organizations move from old traditional pagers to using their smartphones to receive pages. In doing so, OnPage has addressed these top BYOD concerns, so you no longer have to worry.
Issue #1 Mixing personal and professional use of mobile devices 
When you bring your own device to your workplace you are also bringing in your personal life as well. For this reason, there are certain concerns over loss of privacy for personal communications.
With OnPage, you don't have to worry about mixing your personal and professional life. The OnPage pager app has its own dedicated inbox and outbox so your messages don't get stuck with your personal emails or text messages. The OnPage application alert is also very audible and distinguishable so that you only have to answer your phone when a page comes through and not a regular phone call.
Issue #2 Application deployments
Most healthcare organizations fear the deployment and management of an application and also fear of trying staying in accordance with certain regulations like HIPAA.
OnPage is easy to deploy and manage! Downloading and registering with OnPage takes only a few minutes. Large organizations that wish to deploy hundreds or even thousands at once can do so with the convenience of OnPage's Active Sync Directory- available through the Web Management Console. The Web Management Console helps to manage your users easily and effortlessly.  IT admins can rest easy knowing that deployment is fast and easy and all in HIPAA compliance.