Streamline patient-to-physician communications
By combining Amion's popular scheduling solution with OnPage's HIPAA-compliant clinical communications platform, healthcare organizations can give patients and staff instant, 24×7 access to on-call physicians while eliminating the need for operator or call center services.
Here's how the Amion OnPage integration works:
One phone number gives patients 24x7 access to on-call physicians
Using OnPage's dedicated lines feature, patients can call one number, hear a customized greeting, select from a phone menu to leave a callback number and, optionally, a voicemail message, to the desired specialty or department.
The on-call physician (based on Amion's scheduler) associated with the selected department receives an alert on her OnPage smartphone app with the callback number. If the patient left a voicemail message, it appears as an attached voice file.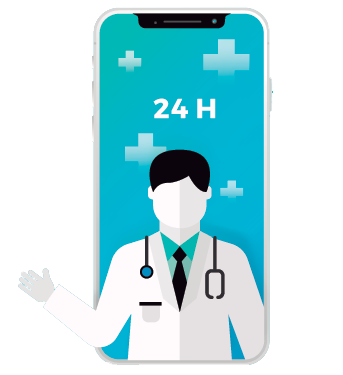 Prompt responses, no missed calls - escalation features for patient peace of mind
If the on-call physician does not return the call within a pre-determined amount of time, an OnPage alert is automatically triggered to the next on-call physician. This ensures that patients always receive calls back promptly.