OnPage BlastIT
OnPage BlastIT helps organizations enhance their current emergency communication management plan and streamline effective communications not just with the response team but also with employees, vendors and clients in times of crisis or whenever urgent, mass notification is needed.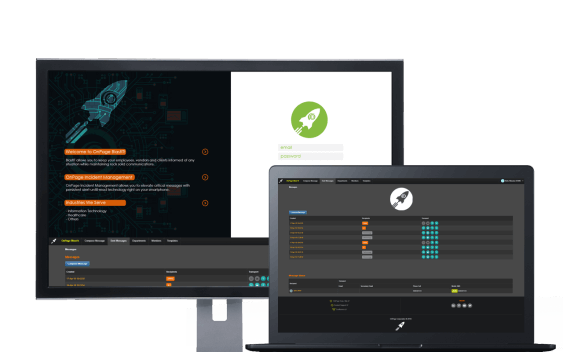 see it in action
Get the word out fast!
Editable Templates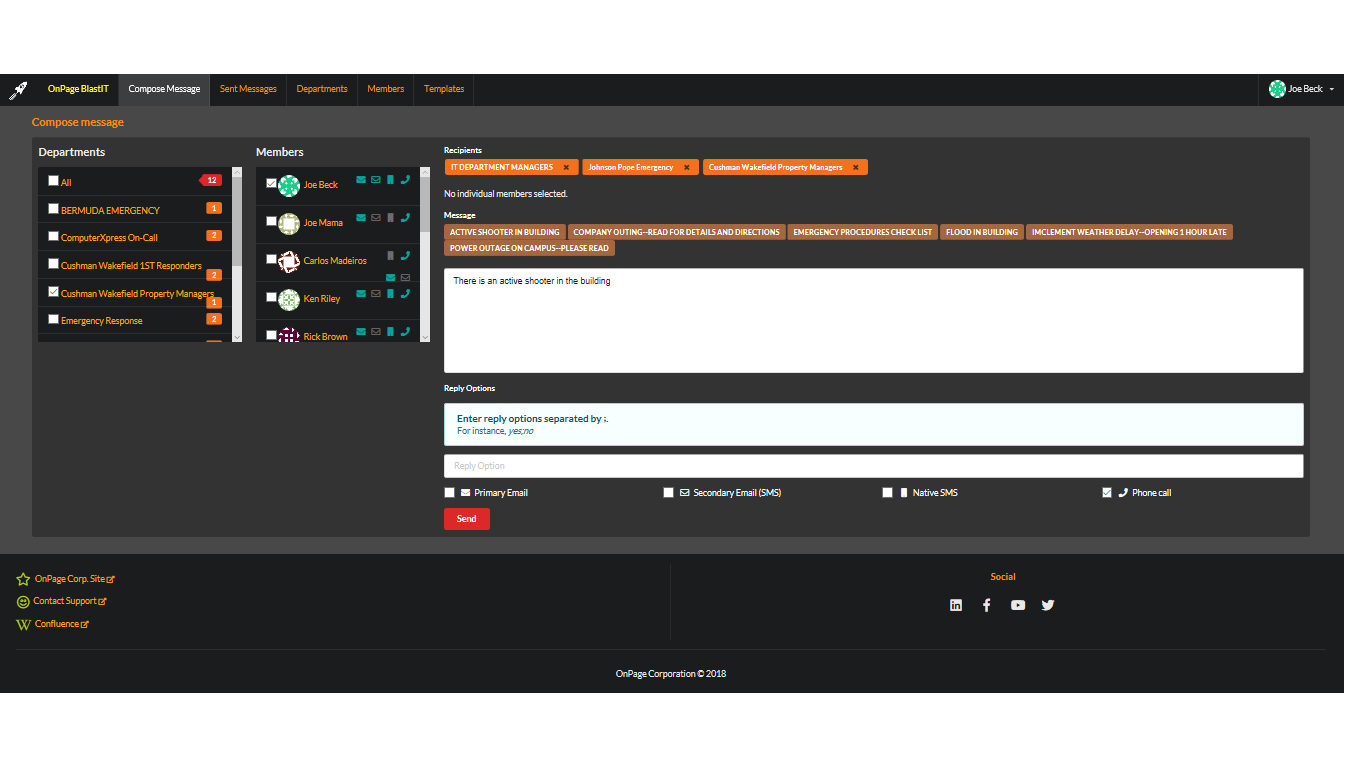 With BlastIT, users create editable templates in advance to expedite the crisis notification process when an urgent incident takes place. BlastIT also allows users to use free text to compose a message. The highly customizable nature allows for contextual notifications to be composed. One example: instructions for an evacuation.
Smart contact lists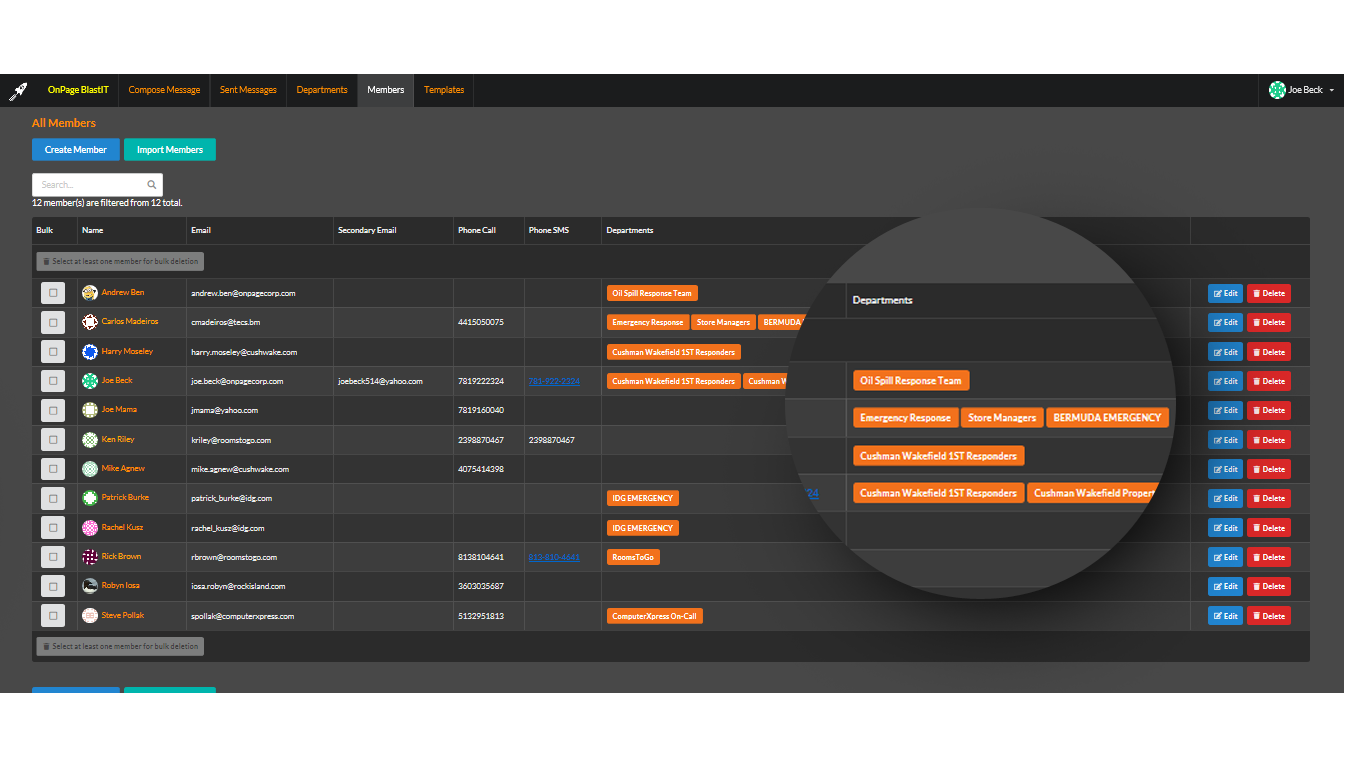 System administrators can access all recipient lists and information within the Members tab. OnPage BlastIT's intuitive upload wizard separates individuals into their respective departments to identify and mass notify particular groups of people or departments quickly.
Audit trail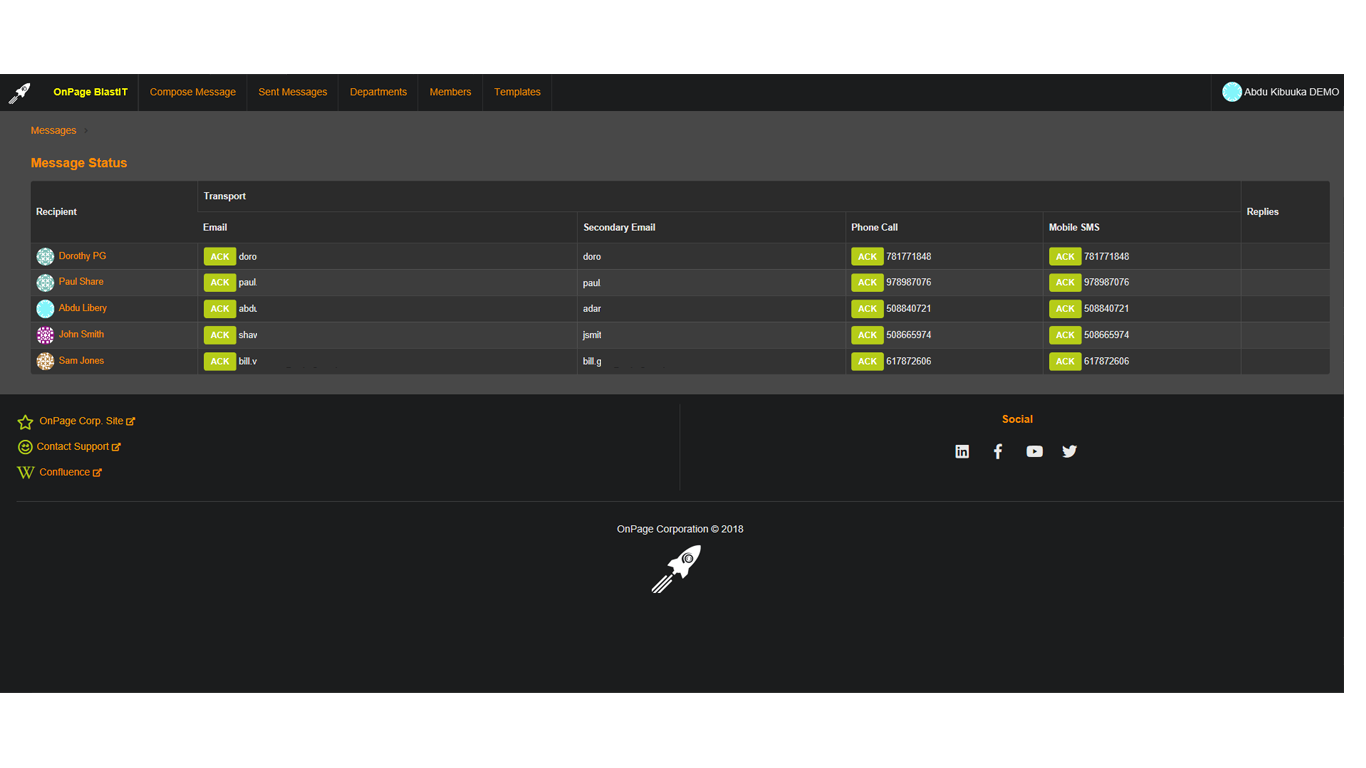 OnPage BlastIT reporting confirms that the notifications were sent and acknowledged. Recipients can easily acknowledge a BlastIT notification to indicate that they have received the message.  This information is especially crucial to teams in times of crisis, who can take action knowing that the people they serve have the knowledge they need.
---
Effective incident crisis communications plans call for at least two types of communication:
OnPage - incident management and critical notifications
Critical notifications to stakeholders, response teams and business continuity teams requiring an immediate, distinct notification with Alert-Until-Read functionality, automatic acknowledgment, redundancies, escalations, schedules and reporting capabilities – all included with the OnPage incident management system.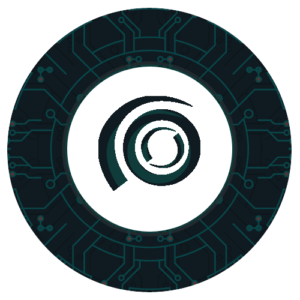 BlastIT - mass notifications
With BlastIT, mass notifications can be sent by administrators with just a few clicks, via email, SMS or voice to those affected by the incident. The BlastIT notification would typically detail what happened and what actions recipients should take. Examples include: the network is down – standby, execute evacuation plan, snow day – stay home, reminders, etc.) along with an acknowledgment that the message was received.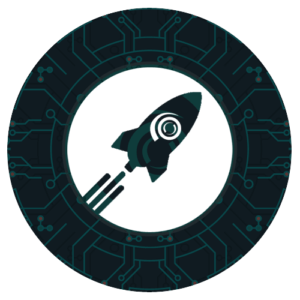 see it in action
How OnPage BlastIT helped these canine teams
Search and Rescue Dogs of Colorado (SARDOC) is a non-profit organization based in Fort Collins, Colo. This case study highlights how SARDOC was able to deploy its emergency teams 20 minutes faster with OnPage's BlastIT mass notification system. Watch the three-minute video to see more.
READ MORE