OnPage™ Officially Launches iPhone, iPad and BlackBerry Smartphone Pager App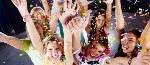 It's here! It's here! The official release of OnPage is here, and we're eager to tell you about it! Download the app for  FREE now at either the Apple App Store or BlackBerry App World and use it FREE for a 30 day trial.
As many of you know, OnPage, our smartphone pager application has been in Beta version since our launch just a few short months ago in April, 2011.  Since our initial application launch, we've had incredible success. Thousands of Beta users downloaded and used OnPage for free and have been giving us some great feedback on how to improve our iPhone®, iPad®, and BlackBerry® pager application. Maybe you're one of our many Beta subscribers who helped us by sharing your experience and opinions. If so, we heard you, we thank you and to show our appreciation, we've incorporated the best of those suggestions into our official release version.
Since iPhones and iPads work a little bit differently than BlackBerry, there are also a few platform specific updates unique to each.
New Features for OnPage Smartphone Pager Application:
New users can now register directly from their iPhone® iPad® or BlackBerry® device.
Version updates are easier to get with automatic download prompts from both Apple App Store and BlackBerry App World."
Tell-a-Friend" feature. Share pager contact info right from your iPhone® iPad® or BlackBerry® device.
iPhone and iPad specific updates:
Work offline. Users can now work offline.
Different alert tone options. More authoritative tones to get your attention.
BlackBerry specific updates:
The registration process is streamlined into one registration page.
Users can now reply to their priority message in any of three ways.

Reply with text
Reply using 'canned' responses
Customized 'canned' response with additional text

The alt-tab function. Users can now switch between applications.
Default cursor placement. The cursor default position is now in the message area itself rather than on the delete button, eliminating the potential hazard of deleted messages.
For more detailed information, visit our website.  If you were a Beta tester, you'll want to download the official new version so you'll receive update notifications directly from Apple App Store or BlackBerry App World. We thank you for testing, using, and giving us feedback so we could include what would help you most.  If you're a new user, download our official application. The download is free and you get a 30 day free trial.