2019 is the year to fix messy alerting!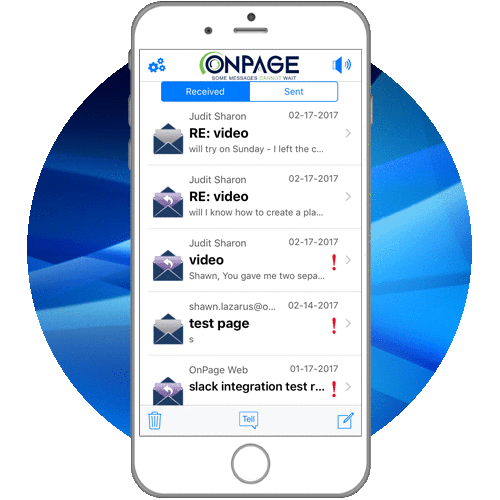 OnPage smartphone app
OnPage is up-to 5 times faster than pagers and its persistent alerting will go on for 8 hours until the message is acknowledged.
The alerts are loud and unique and stand out from all other notifications.
High and Low priority alerting allows you to differentiate alerts.
OnPage is fully integrated with ConnectWise Manage, Autotask and ServiceNow. Ticketing and alerting is managed through one interface and tickets are updated with alerting information in real time.
Learn More
Incident Alert Management
Use OnPage's incident alert management platform to ensure the message gets to the right person at the right time automatically
Create multiple on-call schedules, without limitation to location, so every group gets their preferred on-call rotation
Get instant visibility into who's on-call
Enable multiple escalation scenarios so that critical alerts get routed to the right person
Easily create "follow the sun" schedules and set up escalations ensuring organized workflow
Eliminate the need to have a person check a paper schedule and send out alerts manually – With OnPage, just schedule the right people on the on-call scheduler and OnPage automates the alert!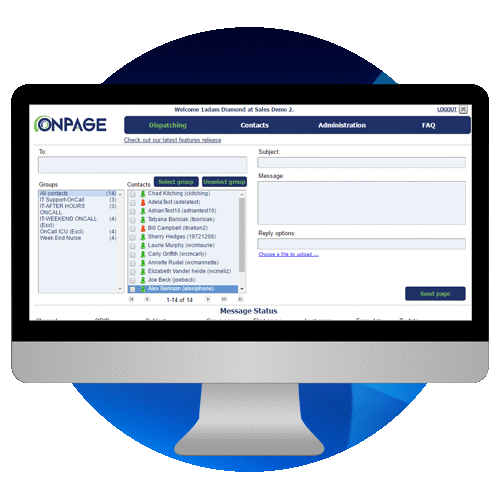 Learn More