It goes without saying that the pager is an antiquated technology. Pagers have many flaws including their:
Dependency on an infrastructure that is dying out
Limited signal or range, preventing on-call responders from receiving pages outside of specific grounds
Lack of encryption and security
Inability to include contextual information of time-sensitive incidents
Unlike the '90s, modern response teams require an intelligent solution that streamlines team communications, while providing persistent mobile alerting to enhance incident resolution.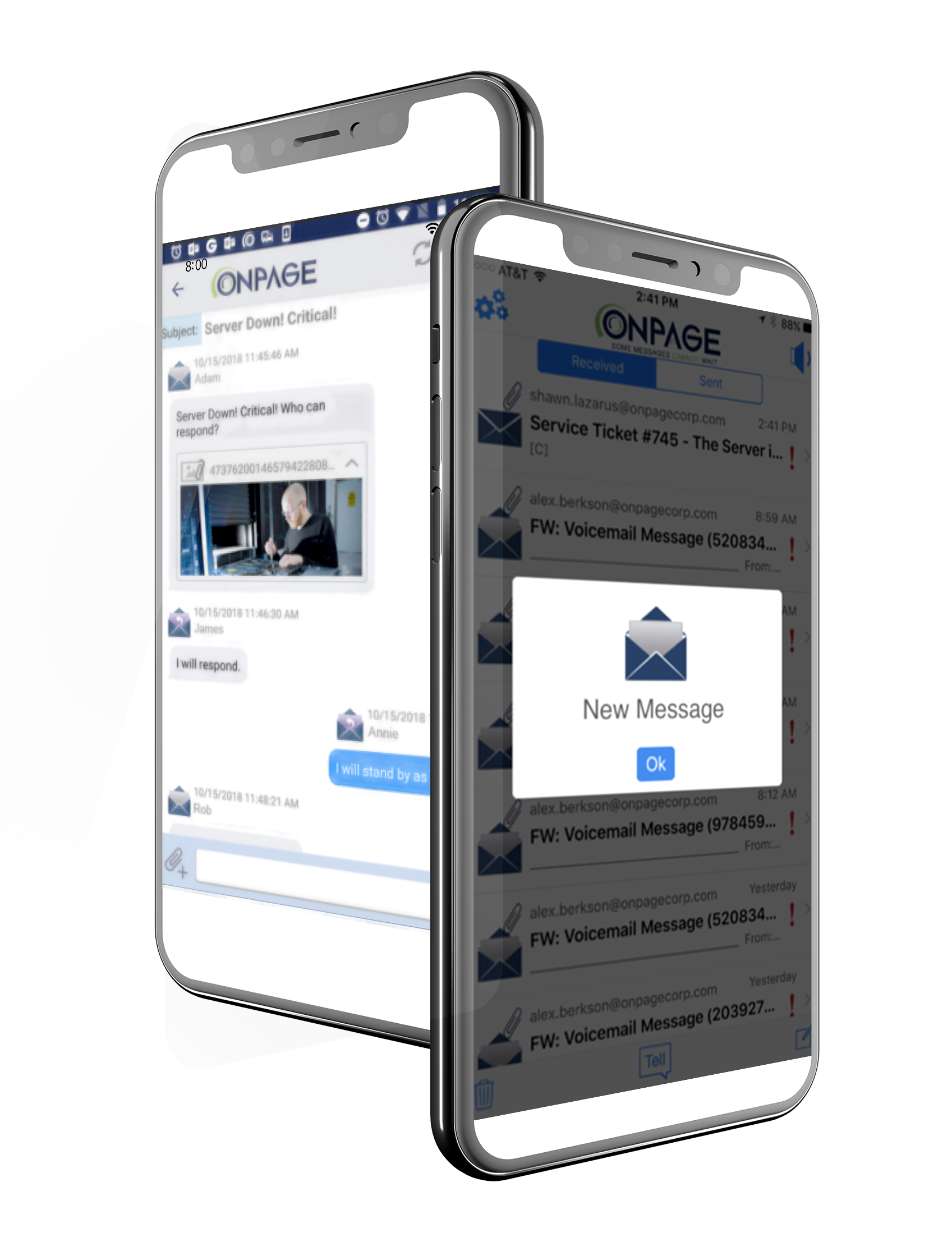 OnPage: More Than Just a Pager!
OnPage is the ultimate smartphone pager app  –  Rock-solid reliability!
Better than pagers – OnPage alerts bypass the silent switch on all mobile devices
Better than pagers – Create groups and manage alert escalations
Better than pagers – Two-way messaging with contextual attachments
Better than pagers – Sync your peers' contacts to your device
Better than pagers – Unlimited global messaging
Better than pagers – HIPAA-compliant, encrypted communication
Better than pagers – Remotely wipe sensitive information
Better than pagers – Repeated, intrusive alert delivery
Better than pagers – A single device for all communication
Better than pagers – Out-of-the-box integrations
See a side-by-side comparison between OnPage, pagers and email to learn more.
Persistent. Reliable. Accountable.
Trusted by thousands of organizations, OnPage's Alert-Until-Read patented technology ensures a critical alert is never missed!
Incident Alert Management Platform and Pager App
OnPage's intelligent alerting solution ensures that critical alerts are automatically delivered to the right person at the right time. Just schedule the right people on the on-call scheduler and OnPage automates the alert! OnPage's next-generation features include:
On-call schedules for each response team with unique escalation criteria
Alert-Until-Read capability ensures critical alerts are never missed
Audit trails track notifications to see when they're read and acknowledged
Fault-proof scheduler defaults to "always full" when a person is removed from an on-call shift by mistake with no replacement
Ability to create one-time exceptions to recurring on-call schedules
Post-incident reporting via audit trails, real-time reporting console and downloadable reports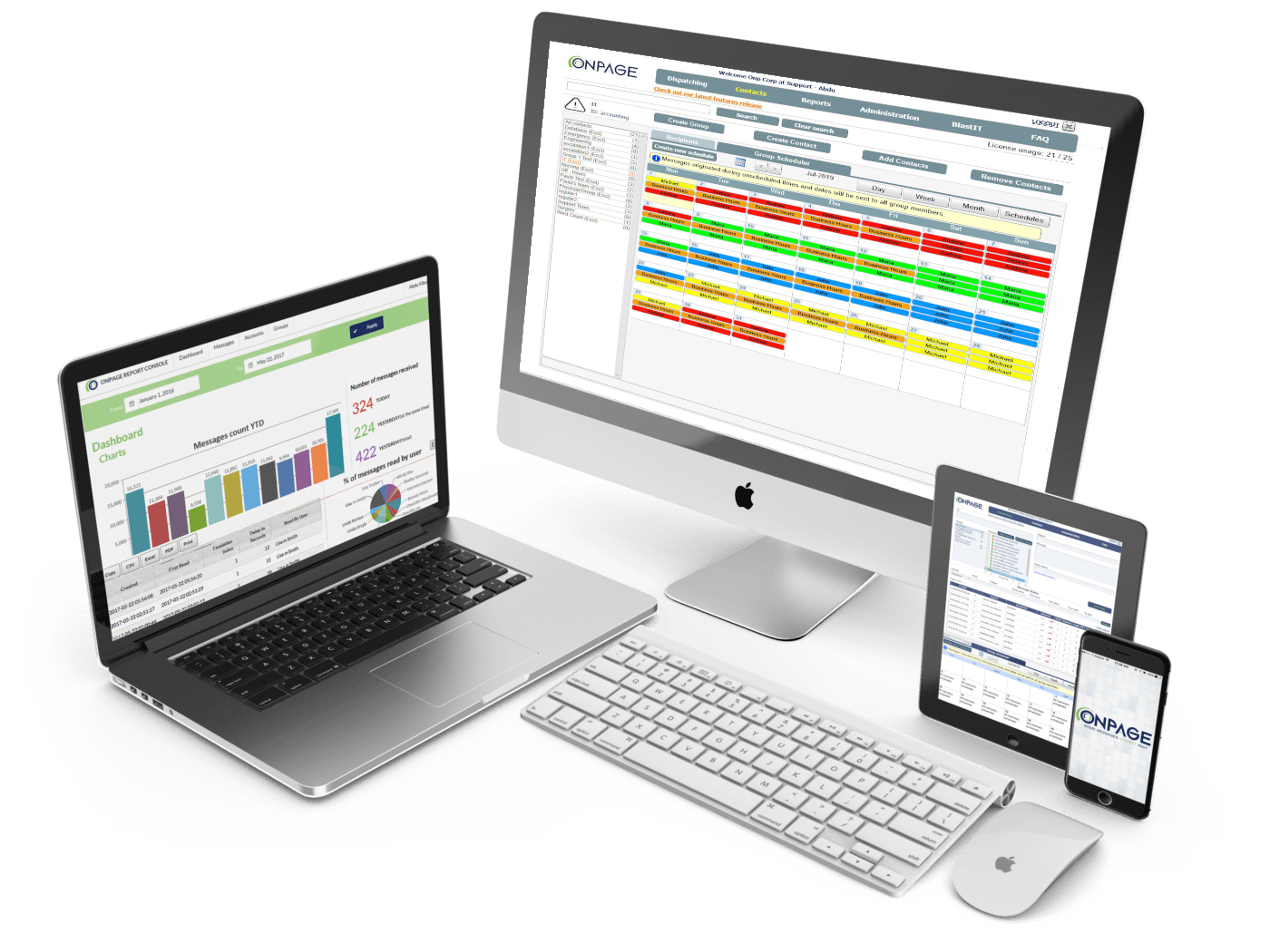 learn more
Override Silent Switch and DND Mode on All Devices
OnPage is one of the very few incident alerting services to override the silent switch on iOS and Do Not Disturb (DND) mode on all devices. This ensures that all OnPage high-priority, critical alerts are addressed and heard regardless of one's iOS configurations or system settings.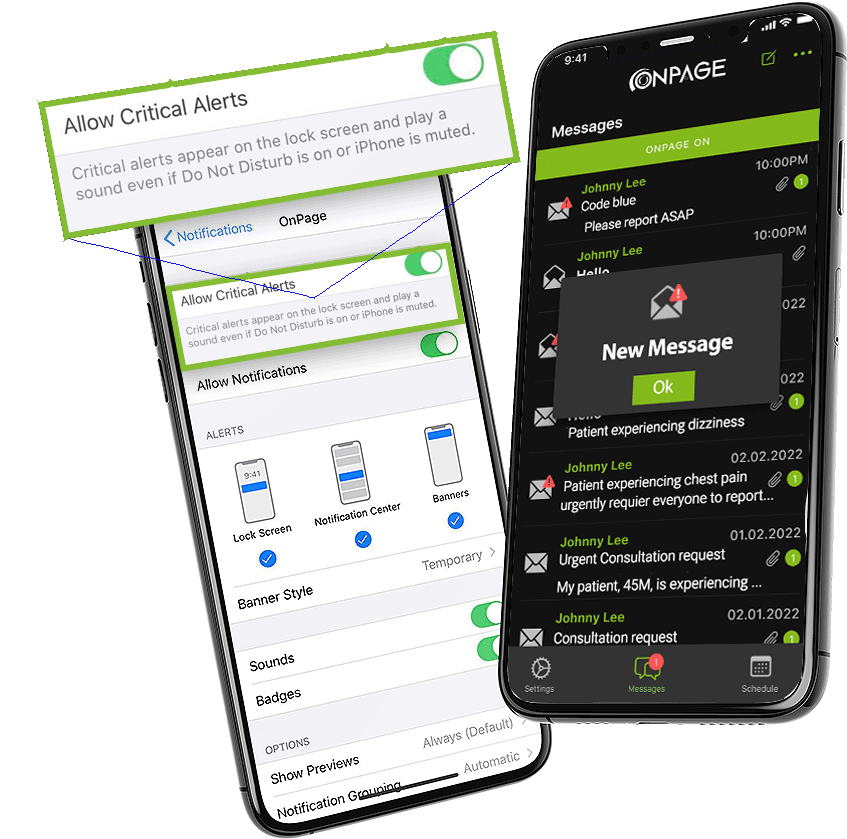 Download our FREE whitepaper: "Seven Reasons for Pager Replacement"