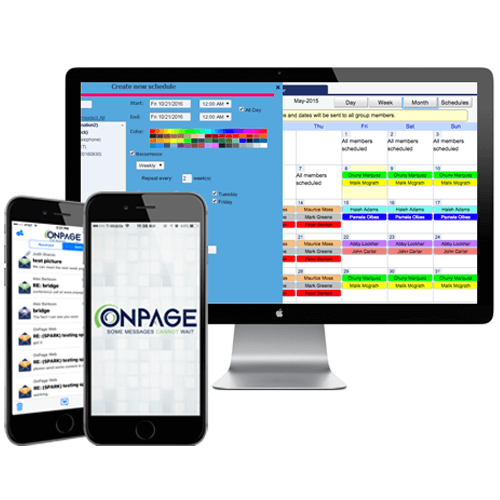 OnPage - A lot more than pagers!
The ultimate Smartphone Pager App  –  Rock Solid Reliability!
Like a Pager – Alert Until Read
Unlike Pagers – Create groups and manage escalation
Unlike Pagers – 2-way messaging with attachments
Unlike Pagers – Sync your peers contacts to your device
Unlike Pagers – Unlimited global messaging
Unlike Pagers – Secure, encrypted communication
Unlike Pagers – Remotely wipe sensitive information
Unlike Pagers – Repeated delivery until device is operational
Unlike Pagers – A single device for all communication
Persistent. Reliable. Accountable.
Trusted by thousands of organizations, OnPage Alert-until-Read ensures a critical alert is never missed.
Incident alert management
Use OnPage Incident management to ensure that messages automatically get to the right person at the right time.
OnPage helps minimize response times to incidents in critical situations by leveraging group messaging, escalation policies and digital schedules.
With OnPage you can create multiple on-call schedules, without limitation to location and get instant visibility on who's on-call.
OnPage enables postmortem  analysis via the audit trail and downloadable reports for a specific time period. Response-time management and insights into workloads will help managers keep employees engaged.
OnPage, an enterprise grade solution hosted in a Tier III managed hosting facility, has been the solution of choice for hospitals, IT organization, and operation teams of all size companies.
Eliminate the need to have a person check a paper schedule and send out alerts manually. With OnPage, just schedule the right people on the on-call scheduler and OnPage automates the alert!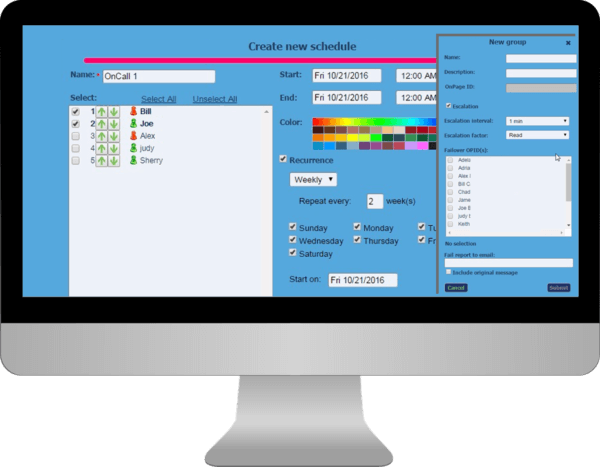 learn more
Persistent Alerts
OnPage intelligent alerts cut through the noise by bringing critical alerts to the forefront and continuing for up to 8 hours until acknowledged.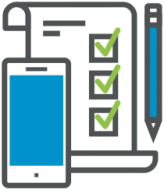 Audit Trails
Audit Trails allow you to track messages with SENT, DELIVERED and READ receipts.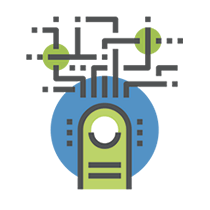 Remote Wipeability
Every group gets their preferred, on-call rotation with on-call scheduling for multiple individuals without limitation to location.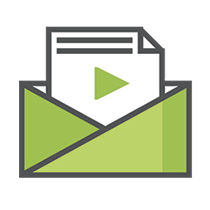 Attachments
Add images and voice attachments to your text messages to convey more information, allowing for more informed decisions.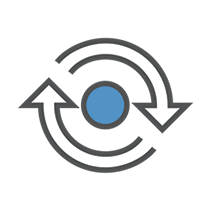 Pager Off Capability
Mute OnPage when you are off duty and do not want to receive alerts.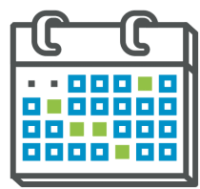 On-Call Rotations
Every group gets their preferred on-call rotation. Enable on-call scheduling for multiple individuals without limitation to location.