Autotask Integration – OnPage Streamlines IT Workflows
OnPage, the industry's leading incident alert management system is now seamlessly integrated into Datto's Autotask PSA, a leading IT business management platform that streamlines ticketing and service desk management. The integration complements Autotask's ticketing capabilities by converting service tickets into intelligent alerts under one unified and integrated platform.
Autotask's powerful API enables seamless access to OnPage. Alert management is now possible within the interface, allowing MSP teams to send out alerts and create workflows for notifications to be sent automatically based on customizable incident and ticket criteria. This revolutionizes ticketing by decreasing manual transcription errors, ensuring that alert processes are followed consistently and reducing the time between when a ticket is created and when the MSP team responds.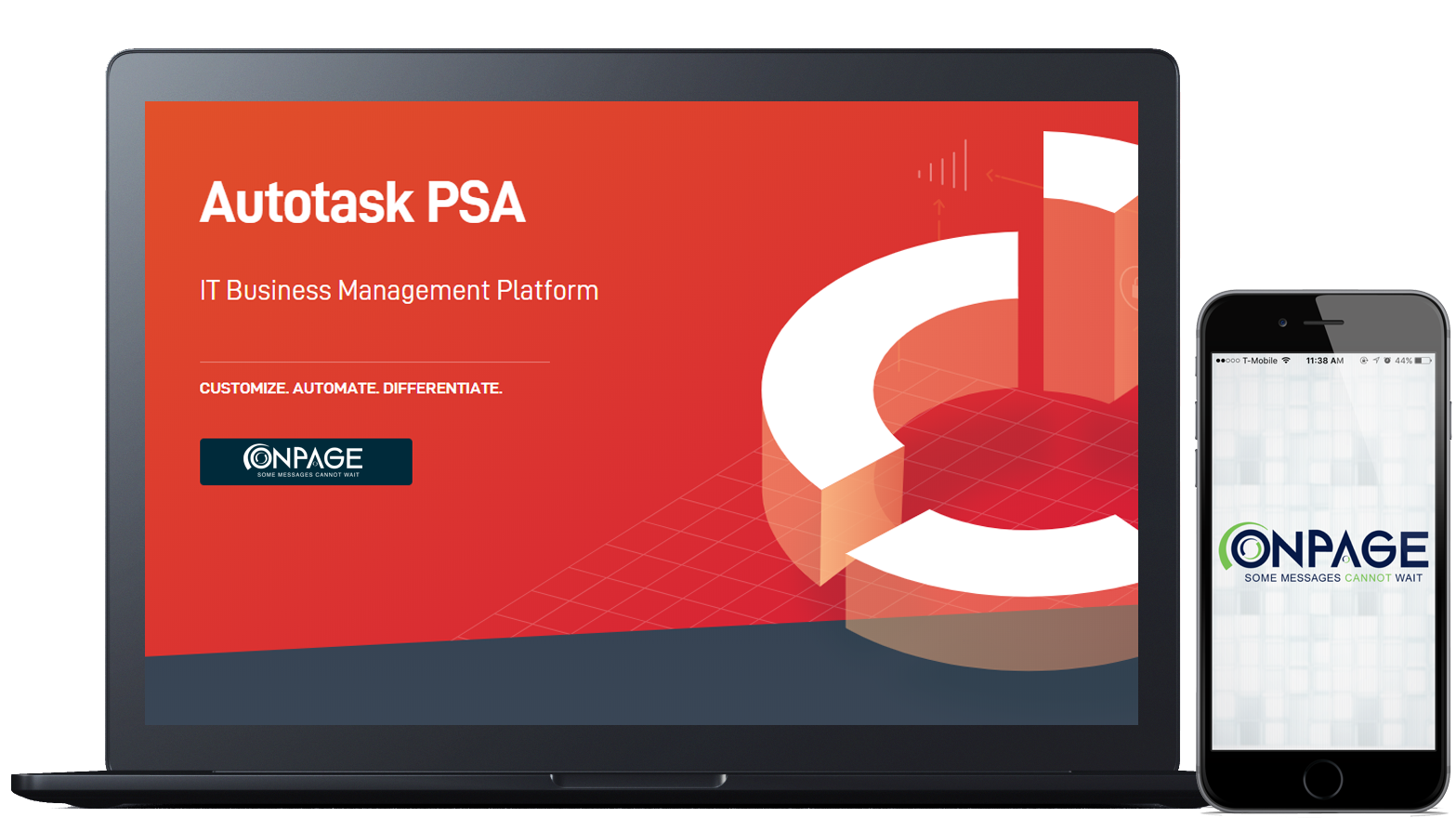 Download Brochure