Ticketing and Alert Management on One Platform
The ServiceNow integration takes advantage of the power of the ServiceNow platform to deliver intelligent, automated alerts through the OnPage platform and mobile app. The integration was purpose-built on the ServiceNow platform to ensure the best performance for many use cases across the enterprise and provides configuration options that are not available in any other solution.
Competitors require admins to manage notification contents, typically on their platform. OnPage is the only solution to allow users to create and update their own notifications within ServiceNow. OnPage also allows users to create and update their own subscriptions (also called rules or triggers) that define when notifications should be sent.
Other systems require weeks of development and code changes to add more triggers. With OnPage, if you can build a report, you can build a subscription.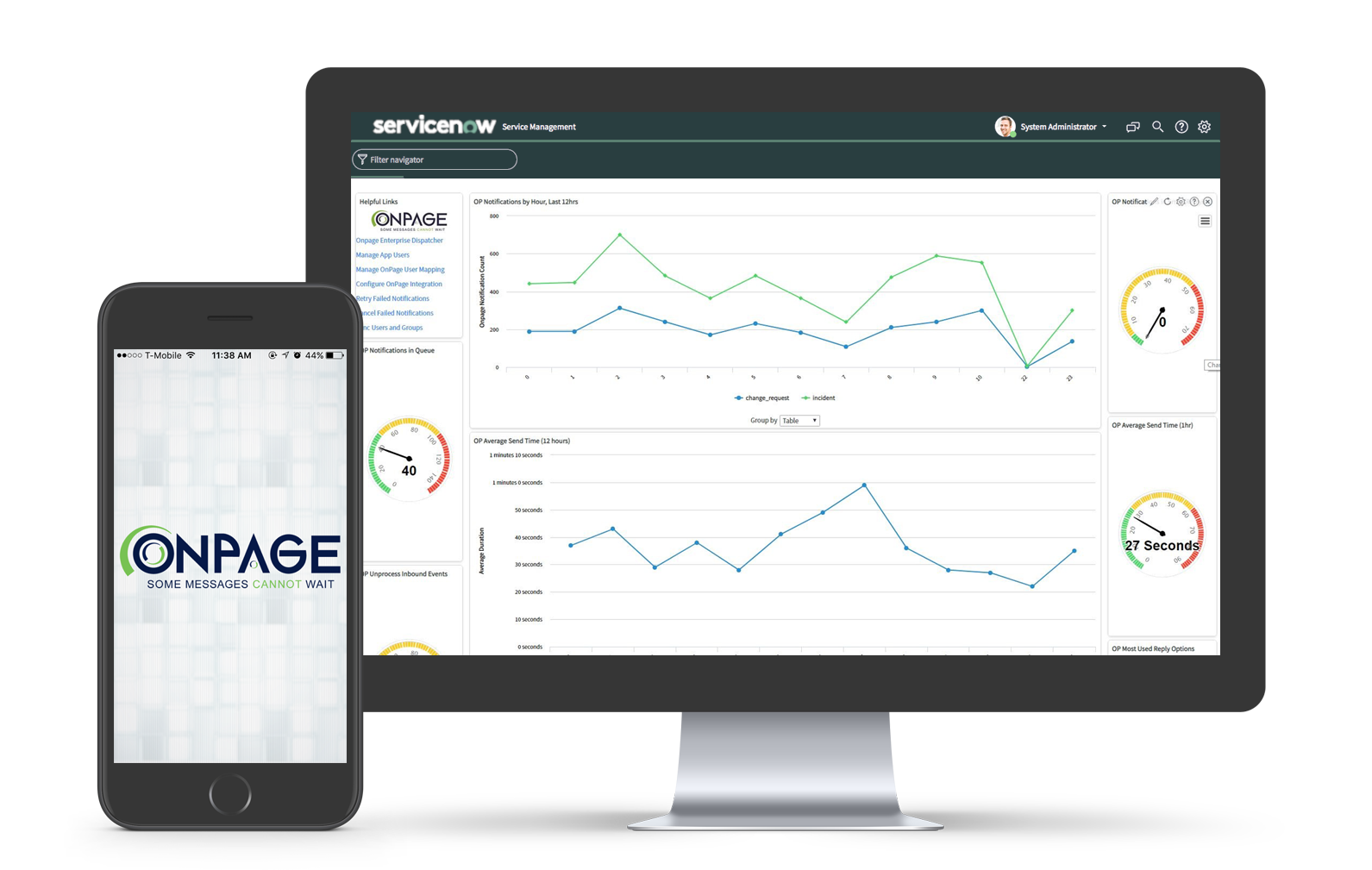 Watch Video
Easy to Set Up, Use and Manage
Connecting ServiceNow to Your OnPage Account Is Easy!
The OnPage integration app (powered by ServiceNow Guided Tours) visually walks you through each part of the integration. Once the tour has completed, the integration is ready to use, and responses to notifications are automatically recorded in ServiceNow with no additional setup. The integration is compatible with OnPage's incident alerting and on-call scheduling features enabled during setup. No coding or administrative experience is required.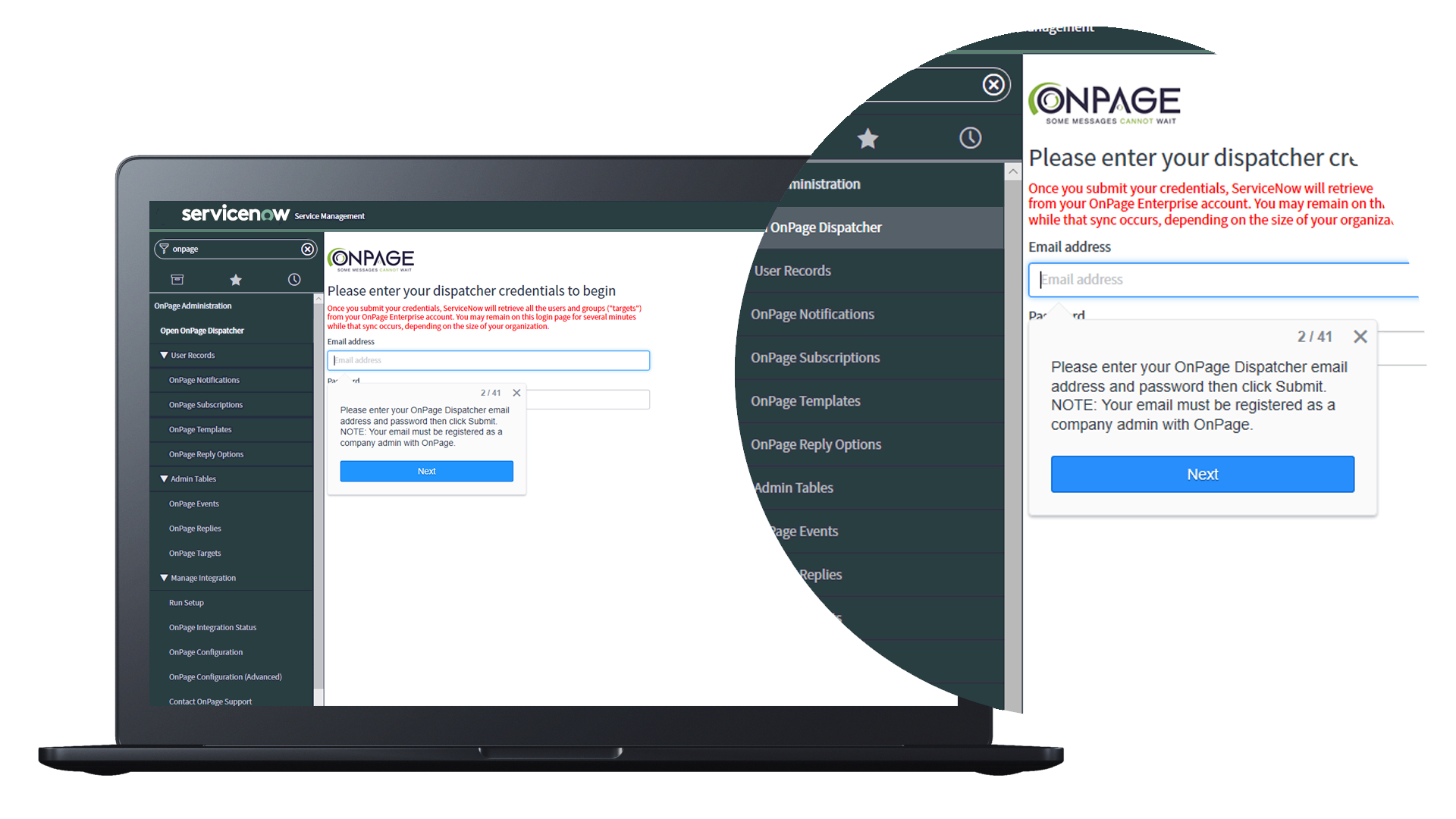 View User Sync Workflow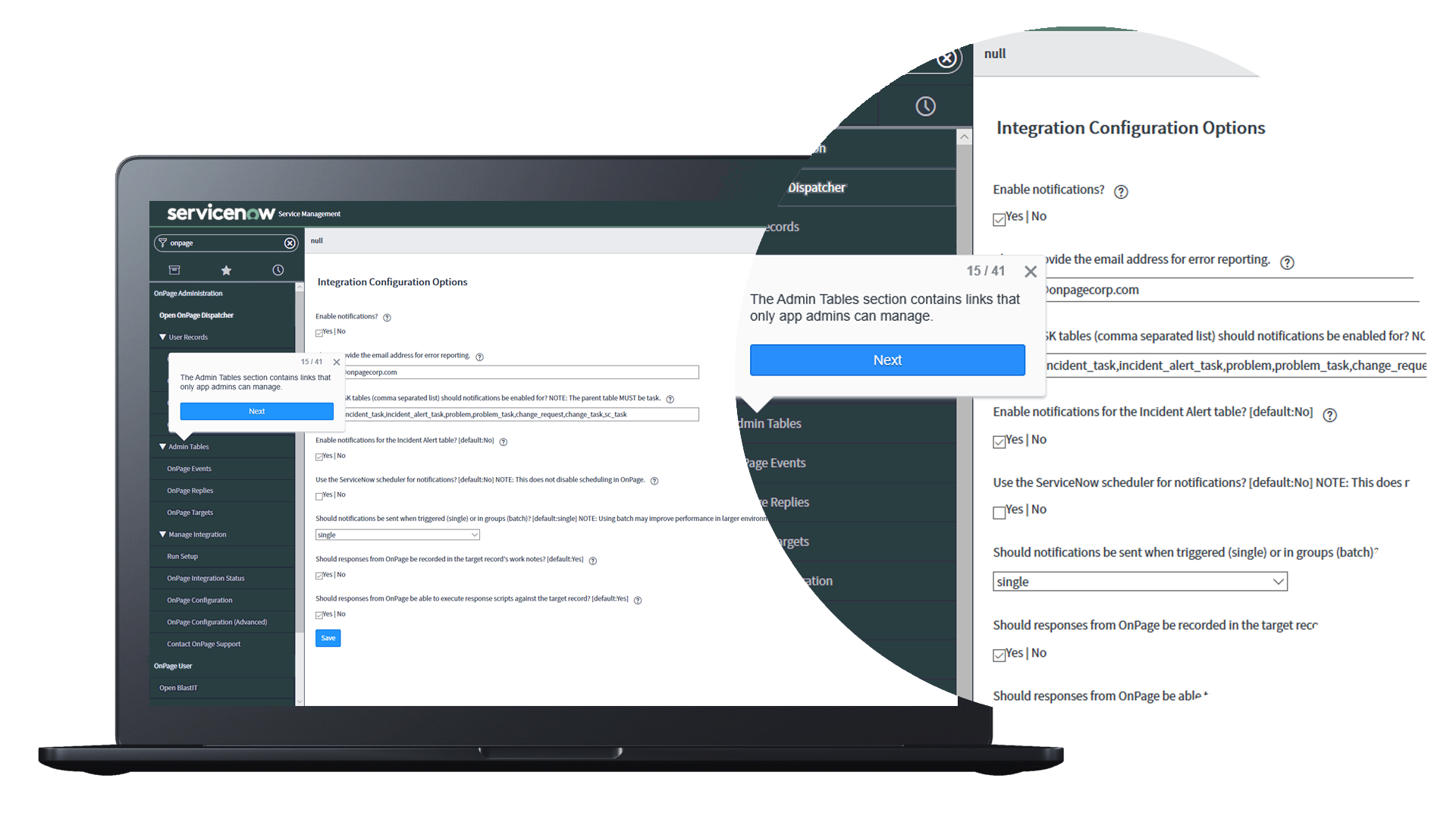 Developers Are Not Required
Admins can grant rights to application administrators to perform all the necessary functions for managing and maintaining the integration. This includes creating shared templates and responses, managing user subscriptions and templates, setting application preferences (including enabling incident alert and on-call scheduling) and troubleshooting. The integration also comes with an administrative dashboard that provides real-time details about the performance and health of the integration.
View Notification Workflow
ServiceNow Integration Delivers List and Form Views

Menus are contained within a single module, and lists and forms are arranged to put important information front and center. Additional instructions are provided in many places to provide additional clarity on how to use the integration. Unlike competitors that utilize administrator-defined templates (message contents), OnPage users can define their own templates using both static text and dynamic variables. They can select from multiple templates shared by an application administrator.
Enterprise-Ready Incident Alert Management
Built for Flexibility
Unlike most solutions, OnPage's ServiceNow integration is built for flexibility and expansion across the enterprise without the need to engage with a technical resource. It allows non-technical users to build rules and alerts for eight commonly used task-type records in ServiceNow by default, but expanding notifications to other task-type records can be done in minutes. Administrators can set up ServiceNow to support notifications from nearly every table in ServiceNow with minimal development.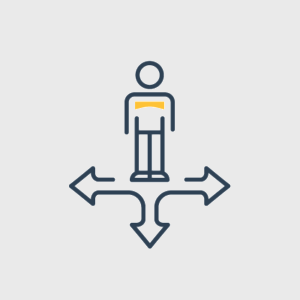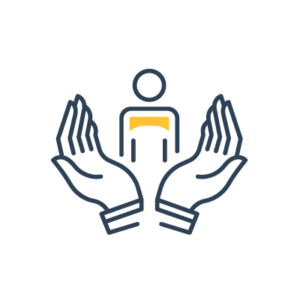 Self-Healing
The integration automatically tracks and retries notifications that are slow or temporarily unable to send. If the integration is unable to deliver a notification after multiple attempts (adjustable threshold), built-in alerting notifies administrators and OnPage support. Admins can use the OnPage Integration Status dashboard to manage, retry, or cancel failed notifications. Both users and admins can access links to support in the navigation menus.
Powerful Reply Automation
While many systems can perform actions on tickets, the OnPage integration performs actions natively—the scripting is performed inside ServiceNow and not by an API integration. This provides broader capabilities, without needing to grant security permissions to an external platform. Admins can script simple functions, like changing ticket assignment or state and share the script with all users. They can also script advanced functions, like updating related records, triggering scripts and more.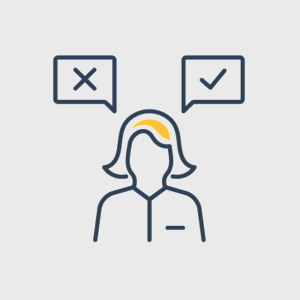 Three Unique Modes-of-Use for End Users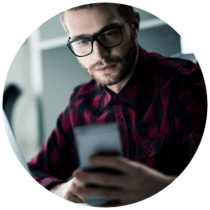 End Users
Get alerts, acknowledge, close and add notes to an incident cataloged through ServiceNow.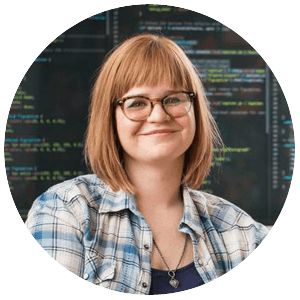 Administrators
Define notification conditions, manage on-call schedules and govern user notification preferences. No need for coding!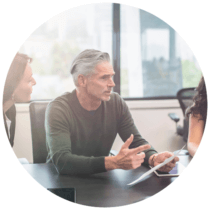 Stakeholders
Subscribe to be notified of events that matter to ensure accountability.
OnPage BlastIT Mass Notifications on ServiceNow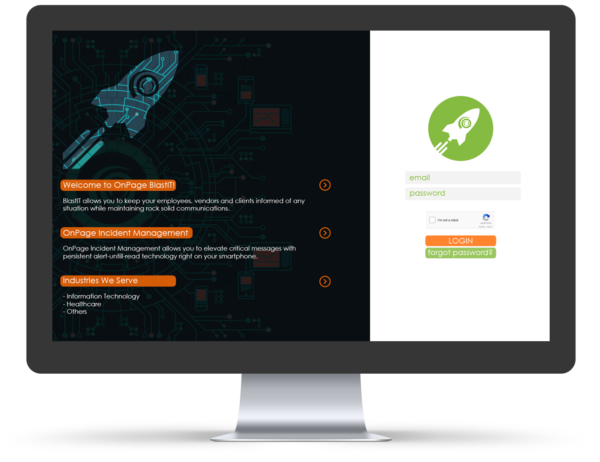 With the ServiceNow integration, OnPage's mass notification feature enables teams to quickly update users before, during and following any type of emergency right from the ServiceNow dashboard.
Keep your employees, vendors and clients informed of any critical situation, while maintaining rock-solid communications. Emergency messages can be pre-configured so that when time is of the essence, your team can act quickly and effectively.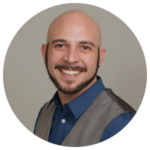 Will Young
Solution Architect
GlideFast Consulting
"Selecting a powerful, flexible communication platform is as important as the ticketing tools you attach it to. That's why I'm excited about the OnPage integration app for ServiceNow–its purpose-built design makes it the ideal solution for small, large and growing organizations. Managing the app is so simple, I wish it had been available when I was leading communication projects for healthcare! As a Solution Architect, I'm glad to recommend OnPage to my customers needing reliable, affordable and dynamic notifications from their ServiceNow instance."