Case Study: Total Connections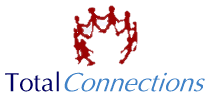 Total Connections Uses OnPage to Ensure Medical Communications are HIPAA Compliant
Business Situation
Bill Campbell, President and founder of Total Connections, LLC, was fielding increasing requests from his healthcare, EMT, and law enforcement clients to help reduce the cost of their secure pager systems.
Solution
OnPage provided Total Connections with the reliability, security, and intensity of a traditional pager, without the high infrastructure, hardware acquisition, monthly services costs, or need to carry another device. OnPage's SSL encryption ensures that communications were HIPAA compliant, as well as fundamentally secure.
Products
OnPage
Benefits Total Connections is now able to:
•dramatically reduce the cost of paging services for clients that were using traditional pagers.
•bring true, secure paging capabilities to clients that were concerned about privacy, compliance, and security.
•give clients absolute confirmation that messages were received and read.
"With OnPage, I can walk up to any client and say, 'Here's how we can turn your smartphone into a HIPAA-compliant pager,' and feel very safe and secure that it is meeting all the HIPAA guidelines."
Bill Campbell, President & Founder
To Read The Entire Case Study Click Below