Maximize Value From Post-Incident Reports!
Submit the form.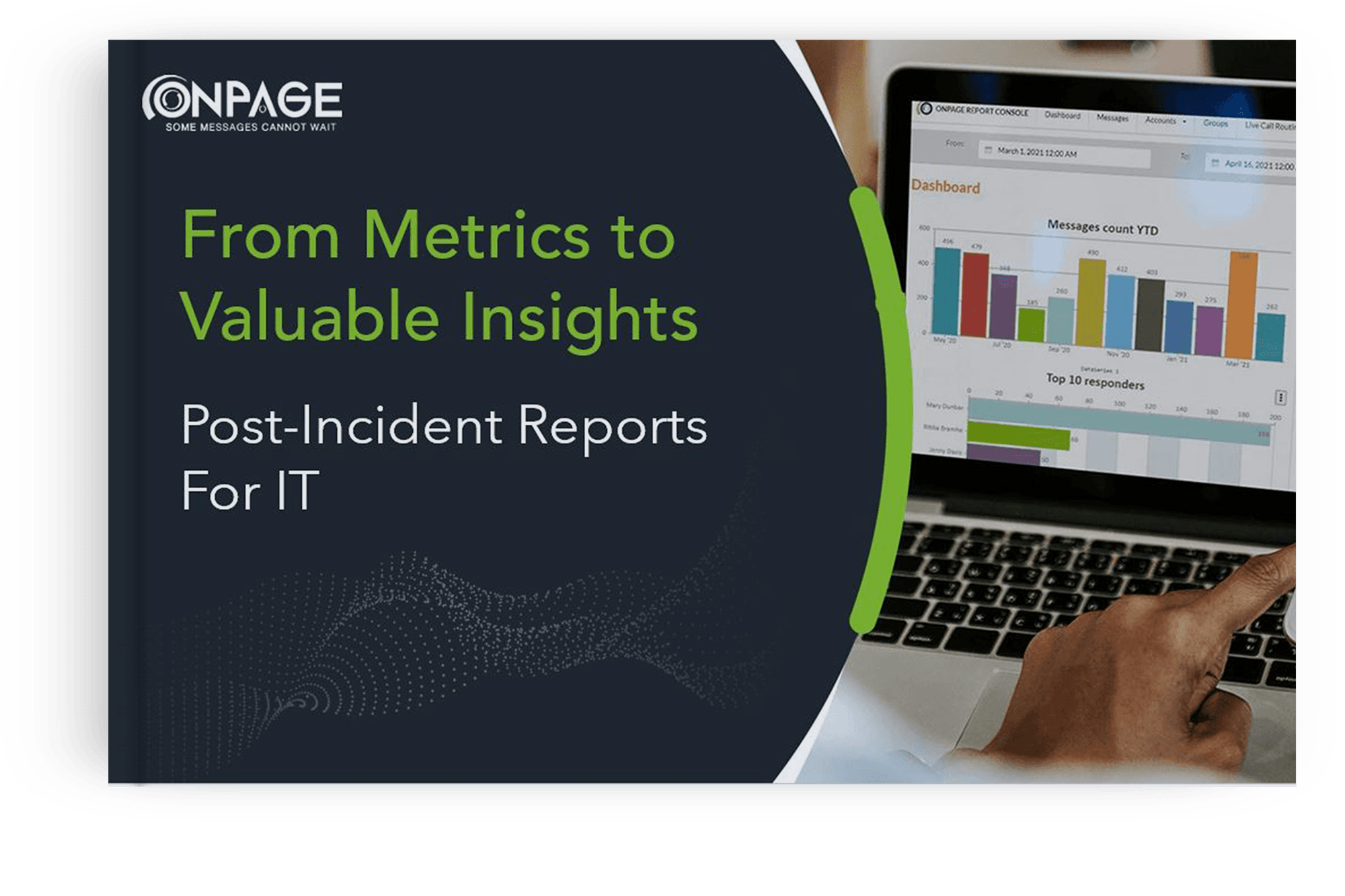 What's Post-Incident Reporting?
According to sources:
"Blameless post-incident reports allow us to examine mistakes in a way that focuses on the situational aspects of a failure's mechanism and the decision-making process of individuals proximate to the failure." – The DevOps Handbook
The engineers at Google define post-incident reporting as, "[A] written record of an incident, its impact, the actions taken to mitigate or resolve it, the root cause(s), and the follow-up actions to prevent the incident from recurring."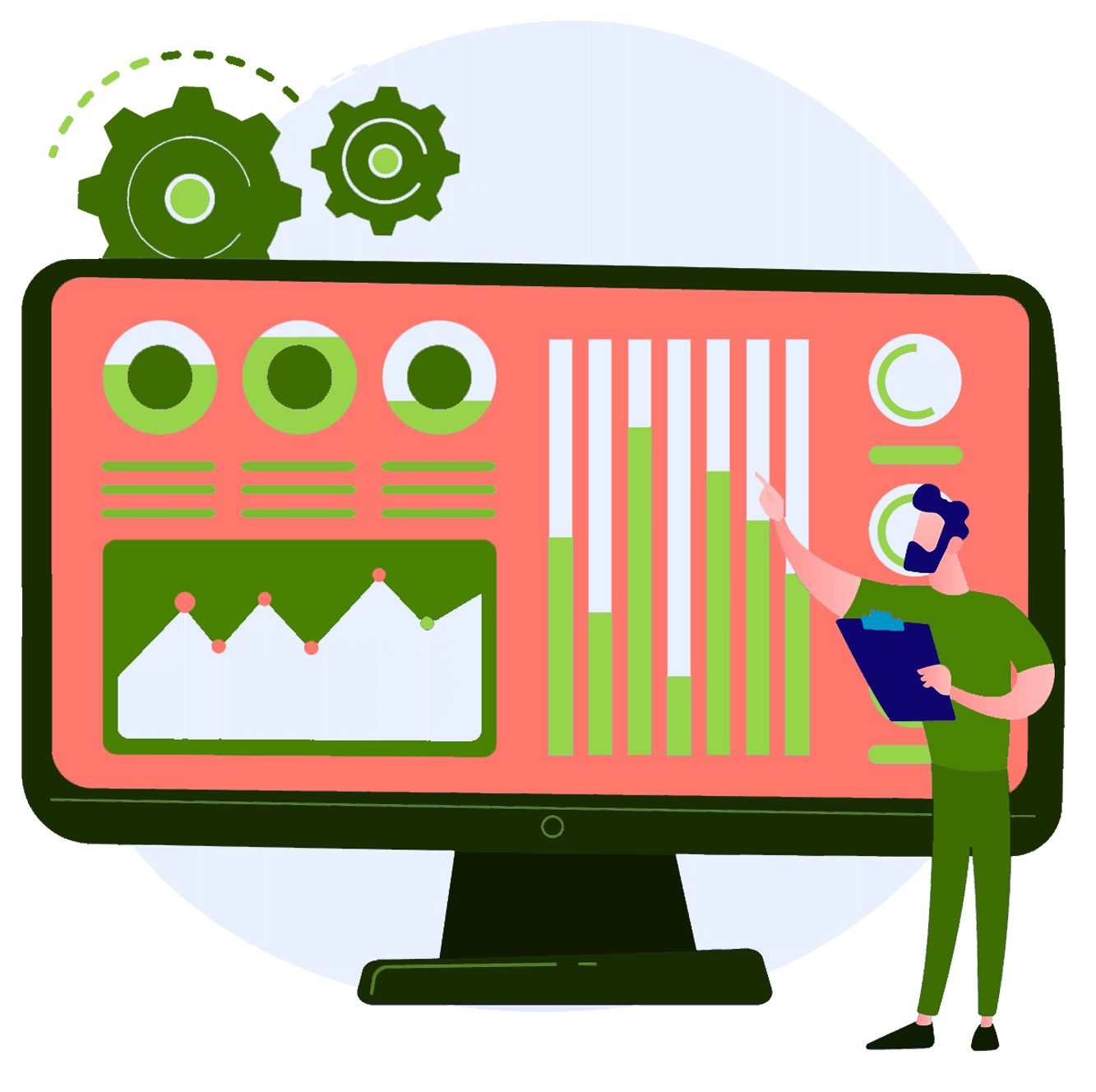 OnPage's Real-Time and Post-Mortem Reporting
Real-Time Insights
The reporting dashboard provides quick, real-time views into all activities, including the number of messages received each day, top responders and methods used to respond to an incident. With these insights, managers can better estimate workloads and resources, view resolution progress and response times. They can also determine which team members are spending the most time responding to issues and reassign upcoming incidents to others to provide relief.
Real-Time Audit Trails
Teams gain instant visibility into incident notifications, escalations and acknowledgments via time-stamped audit trails. The report shows the subject of the alert message, when it was created, who responded and when they responded. Managers use real-time audit trails to ensure that incidents are being managed effectively by the right people at the right time.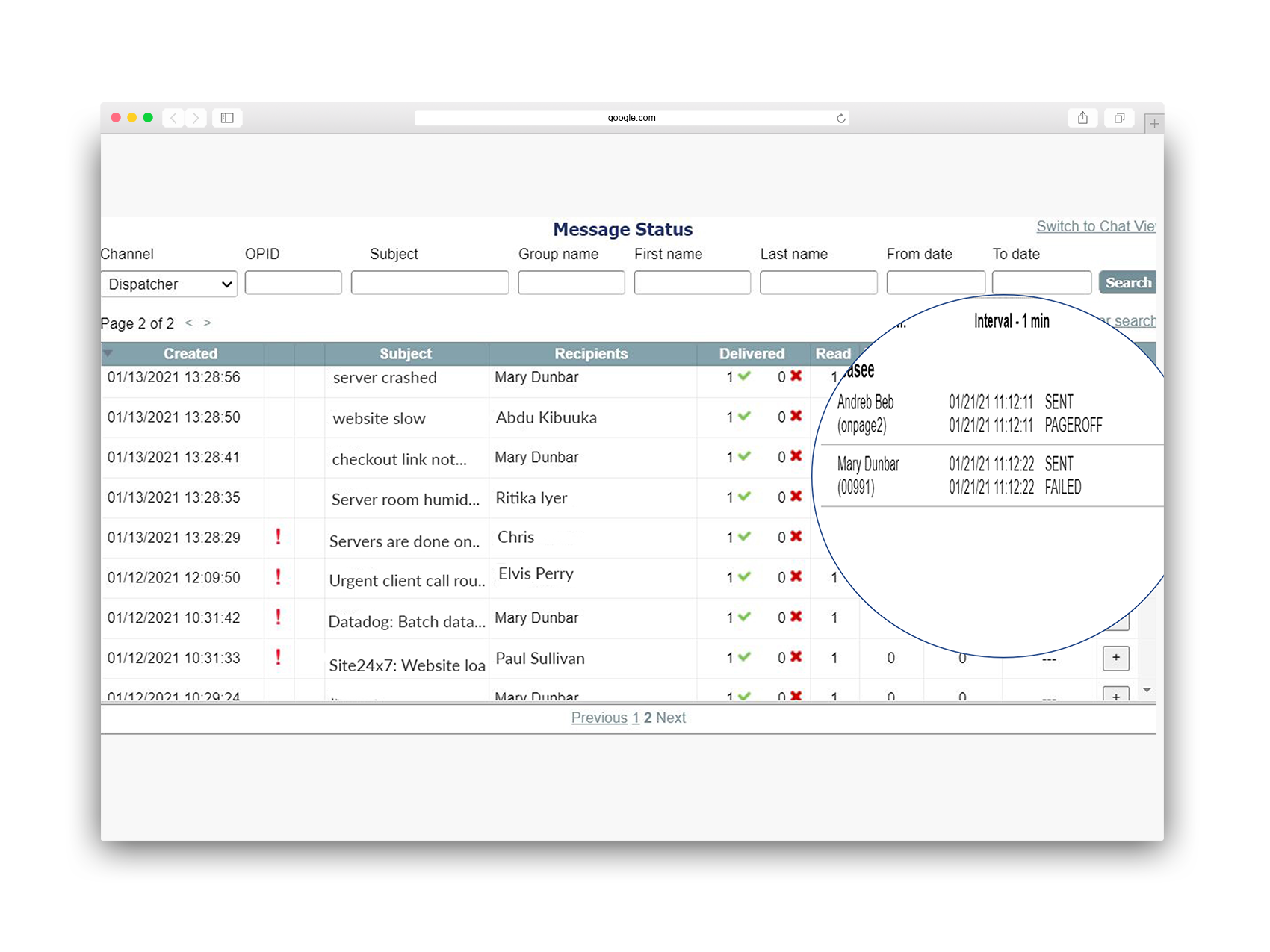 Downloadable Reports
Post-incident reviews (PIRs) and post-mortem meetings are now easier to prepare with downloadable metrics reports. Teams can review the data to discover issues and take actionable steps to improve incident response performance.
Downloadable reports provide information on the number of alerts sent and the quantity of incidents that occurred. These reports offer a record of time-stamped responses, missed notifications and the team members involved in responding to an incident.
Reports reveal whether the incident response workload is equally distributed across teams. Administrators can take steps to balance the workload to ensure that respondents are always motivated.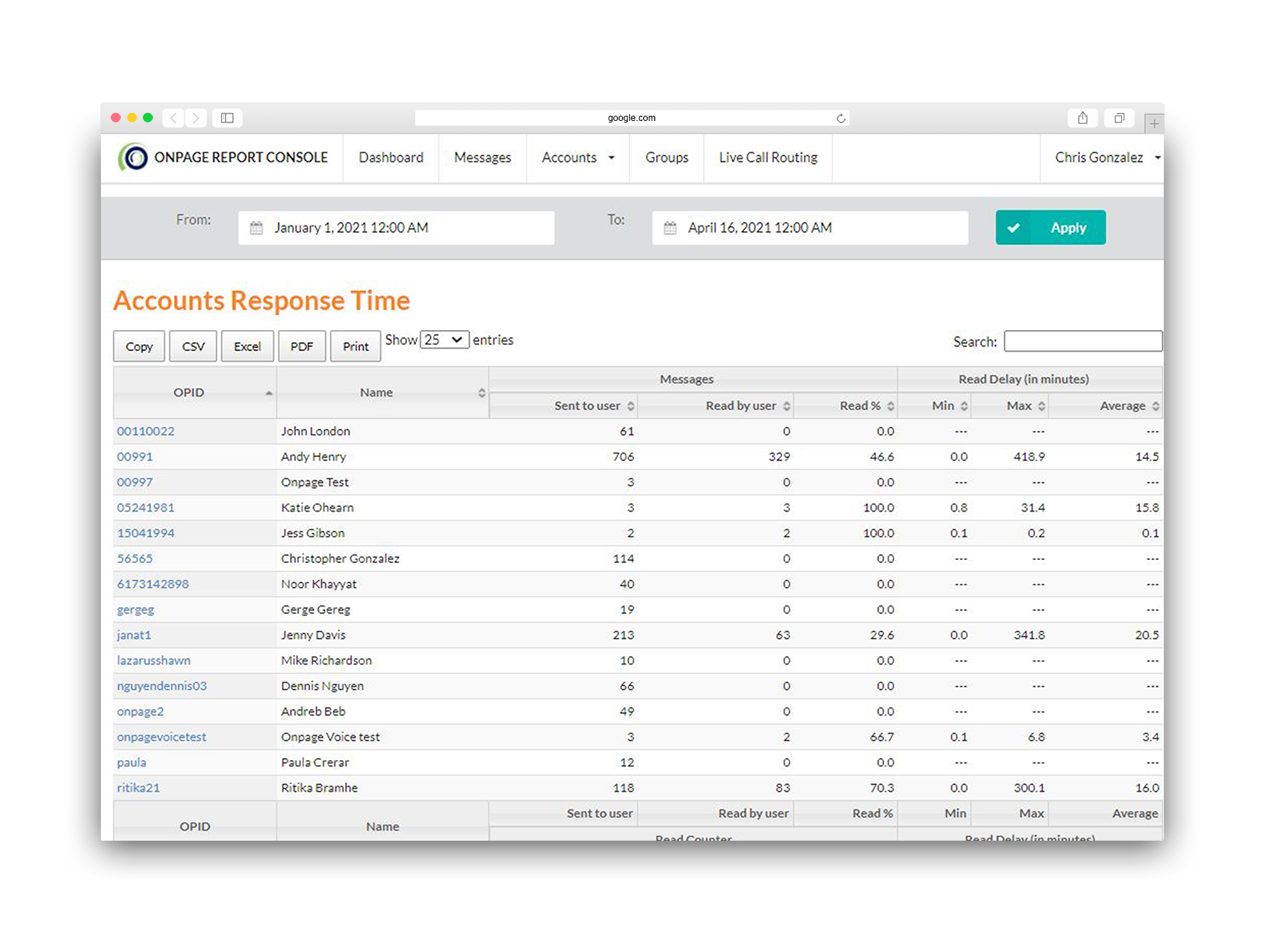 Video: OnPage Post-Mortem Reporting
Gain instant visibility into your team's incident load by month and response performance through OnPage's Reporting Dashboard.