Infographic: Automated
Incident Management
Automated incident management ensures that critical events
are detected, addressed and resolved in a fast, efficient manner.
Download the infographic to discover the four major capabilities
of automated incident management.
To get your free copy of our infographic, please fill out the form
below.
Automate incident response today!
Submit the form.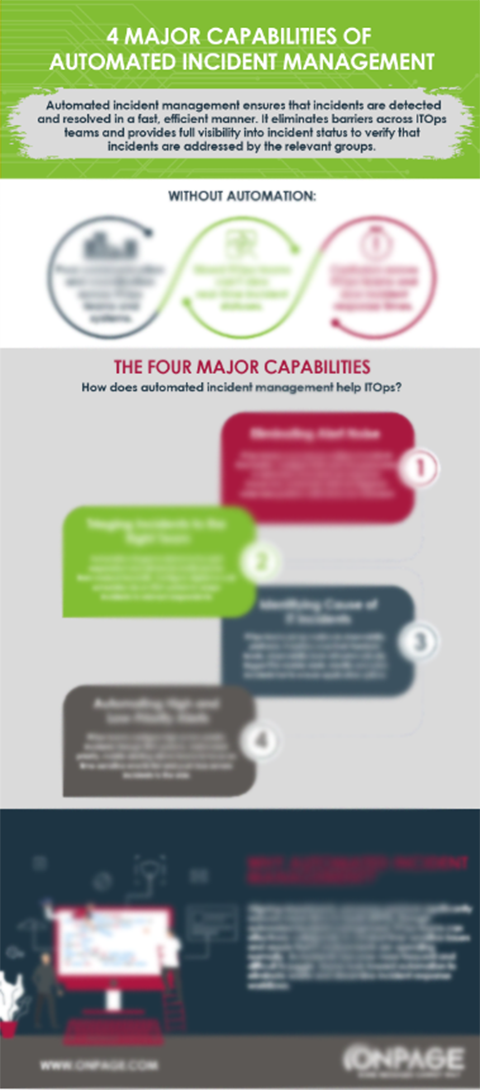 Why Is Automation Important?
Lacking automation in the workplace results in disjointed
communication and poor coordination across ITOps teams.
Without automation, siloed teams cannot view real-time incident
statuses and are uninformed of what is still required to resolve
the critical event.

Benefits of Automated Response
Aligning departments, processes and tools significantly
reduces mean time to repair (MTTR). Through automated
incident management, ITOps teams can effectively collaborate
to combat time-sensitive issues and assure that IT environments are operating normally.