Ticketing and Alert Management on One Platform
The ServiceNow integration takes advantage of the power of the ServiceNow platform to deliver intelligent, automated alerts through the OnPage platform and mobile app. The integration was purpose-built on the ServiceNow platform to ensure the best performance for many use cases across the enterprise and provides configuration options that are not available in any other solution.
Competitors require admins to manage notification contents, typically on their platform. OnPage is the only solution to allow users to create and update their own notifications within ServiceNow. OnPage also allows users to create and update their own subscriptions (also called rules or triggers) that define when notifications should be sent.
Other systems require weeks of development and code changes to add more triggers. With OnPage, if you can build a report, you can build a subscription.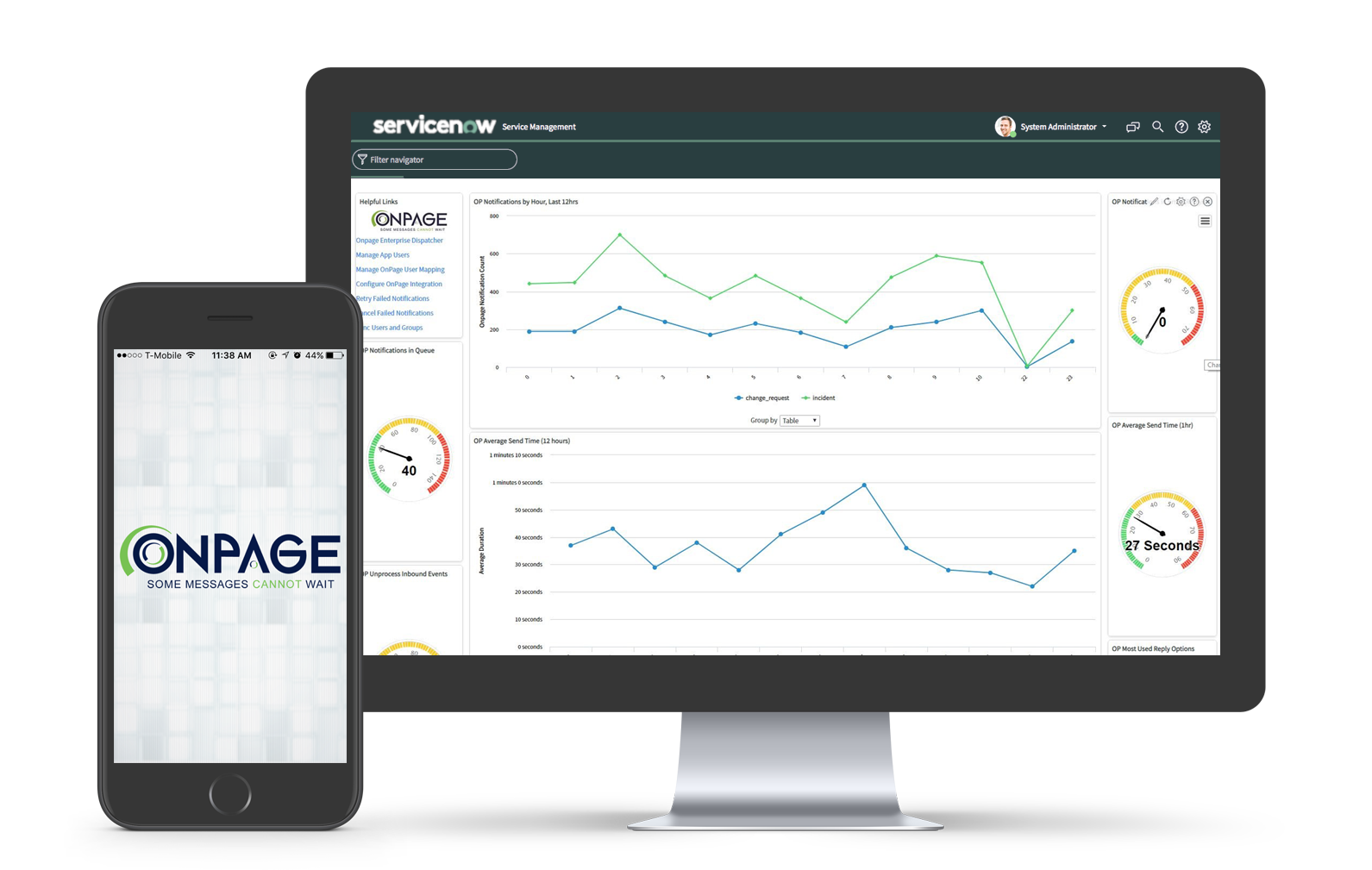 Watch Video