ServiceNow Integration Quick Start Guide
Install the OnPage Integration app
The OnPage Integration app is available for install from the ServiceNow app store. Once installation has been completed, continue to the next step.
Select Application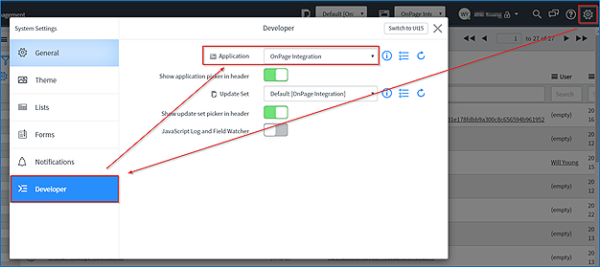 .
Before continuing setup, you must change the current application to the OnPage Integration. Failure to do so may result in errors during setup and an inability to connect to your instance.
Run Guided Tour
If this is your first time setting up the OnPage Integration, use the Guided Tour to walk through the setup and connection to OnPage. To start the tour, search for OnPage in the Navigator and select "Run Setup" from the "Manage Integration" section.
For more details, download the ServiceNow OnPage Quick-Start Guide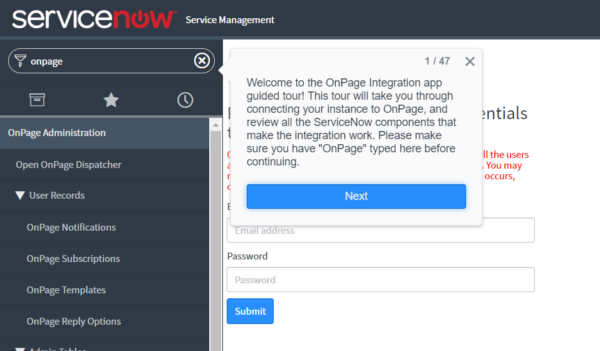 "OnPage Significantly Improved Incident Resolution and On-Call Performance" 
"OnPage solved a painful issue for our engineers who participate in on call; how to be alerted of important tickets in the middle of the night, without babysitting your phone 24/7. Now we can sleep easy and, if an issue does arise, we're notified immediately by their application. Thanks!"
— Chris Simpson