Major Transportation Company Adopts OnPage for Priority IT Alerts and Incident Management.
OnPage Corporation is the Secure Messaging/Critical Alerts Leader: Learn More…

Incident Management
A Manager in the Transportation Company Characterizes the Comprehensive Deployment of OnPage as a Critical Application of the System in a Zero Downtime Environment.
OnPage IT Alert Management Software continues to play a mission critical role in key incident management environments.
With OnPage, the Transportation Company's IT team now has "can't miss" messaging visibility, real-time actionable alerts, faster resolution times and increased productivity.
What follows is a recap of a recent IT department interview.
Chip C. is an IT manager for a major US Transportation Company. Previously he was the Manager of an IT operations team that managed and maintained all of the servers in the infrastructure environment which included the servers that were hosting everything web based, including the entire website presence. Notably, he was an early adopter of OnPage as an IT secure messaging application, and has been using it successfully for over four years.
Chip C.'s new team conforms to the rigorous ITIL standards (The Information Technology Infrastructure Library provides a cohesive set of IT Management best practices and guidelines that are used to develop and execute IT service management).
His group handles all the critical notifications to IT Senior Leadership while at the same time directing the resolution of any IT Outage.
Chip C. found OnPage while searching for a paging solution that included smartphone based IT monitoring tools.  He was tired of carrying two devices (a smartphone and a pager) and downloaded the free trial.  Chip C. showed the system to his colleagues and they were very interested.  He had tech support set up an extended trial with several licenses for his team so they could thoroughly test every feature and function. Everyone was very impressed with its IT messaging capabilities and were anxious to get the OnPage incident management system up and running.
The IT team liked the fact everything was on one device, including the key feature of a loud repeatable alert tone.  They depend on OnPage for two critical functions which are resource engagement and duty paging. It's also used for management notifications when appropriate.
We asked Chip C. to describe typical OnPage messaging scenarios:
So we say: "Hit the SQL duty pager" which is set up with an alias that goes to the OnPage email address. OnPage will keep going off until they acknowledge it.  We can see that they have read the message along with a full response report and audit trail. "Sleeping team members may not be happy when the alert goes off, however we are confident that OnPage certainly does its job every time!"
How Often Do You Use OnPage?
We are using OnPage all the time.  Any time we have a major incident impacting the company we will use it to send out notifications including any issues and details regarding what's going on.  I use the admin access to implement any high priority items that need to get done. We're managing nearly 250 licenses at this time and add more as needed.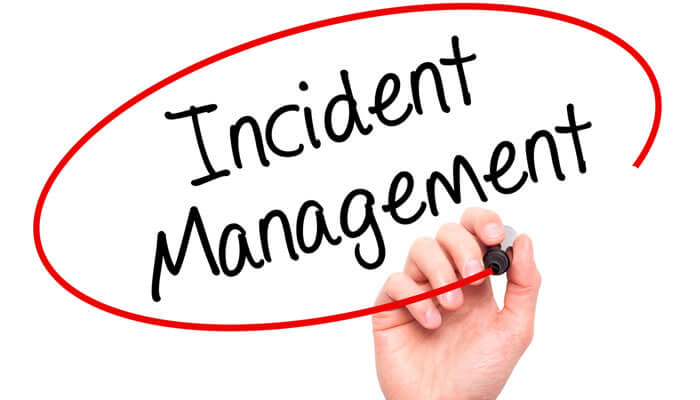 Critical Alerts:
At one point I was managing a team of thirteen and I required them to leave their phone on at all times.  There's nothing better than the 24/7 "alert until read" feedback that I get from the system. By getting critical information real-time, OnPage helps me make crucial decisions "on the fly" so I can move forward and fix something quickly.  The positive feedback on the message reading and all that stuff is awesome. Especially when you send it device to device.
We're running a business twenty four hours a day, 365 days a year where there literally can't be any downtime. Any type of glitch that impacts a Transportation Company has the potential to be very serious very quickly.
Chip C. finished the interview with one final comment: "If anything goes wrong, we make the news."
*Editor's Note:  Due to the highly sensitive nature of his position, the subject's real name has been changed.
***
OnPage is The World's Most Advanced Enterprise Priority Messaging Solution.

Download Your Free Trial Today!