Over the course of time, IT teams will recognize the importance of having a plan for IT outage communication and recognizing IT outage communications best practices. Even the most skilled of IT operations departments will experience significant downtime issues affecting customers. As such, it is very important for teams to adopt an IT outage communication plan that will enable teams to communicate seamlessly and expedite resolutions.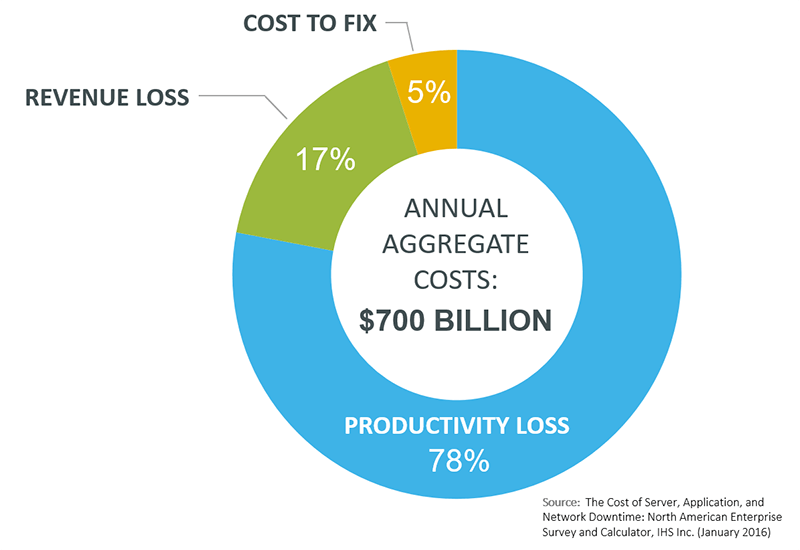 According to a 2016 survey from the Hartford, 36% of businesses surveyed have been unable to meet a client need due to an interruption in their operations. Additionally, the average cost of downtime comes in at $163,674 per hour. Clearly, these statistics represent the importance of driving down recovery times and costs. What these statistics don't show however is the importance of effective incident communication practices and technologies in driving down response time.
Not all IT departments handle incidents similarly. The differences in how IT departments handle these situations account for why some IT teams are more successful than others. Some departments look at each incident as a way to learn how to improve for the future while others attempt to resolve each issue as quickly as possible and not look back.
The goal of this blog is to provide IT departments with concrete suggestions on how they can improve their incident management communications. What processes and procedures do teams need to adopt? What tools should they bring on board? Read on to learn more about how to solve each issue as quickly as possible and not look back.
Communications Tip #1 : Automate alerting
IT alert management is extremely important to improving IT outcomes and to minimizing the potential financial impact of an event. For example, Google calculated in 2012 that by slowing its search results by just four tenths of a second they could lose 8 million searches per day–meaning they'd serve up many millions fewer online adverts. As such, if Google is seeing a delay in site speed then it needs its IT team to rapidly receive alerts and address the problem.
Rapidly addressing the problem means IT outage communications are automated based on alert severity indications coming from monitoring tools. Additionally, alerts should be sent based on the individual's role. Managers get alerted to the incident. Engineers under the manager get instructions on what functionality is at issue. With this information at hand, teams can communicate with one another more fluidly as they already know the problem and what they need to do.
Communications Tip #2: Use smartphones over email
The advantages of using smartphones over email for are significant when it comes to improving IT outage communications and following best practices. Installing an incident alert management app to your smartphone means you have instant access to alert information and updates no matter where you are. Furthermore, if you have a specialized app designed for incident management, you will have the additional capabilities to rapidly alert engineers based on on-call schedules. This makes it the ideal device with which to be notified of an issue around the clock.
Email is clearly not designed for rapid response. Emails can easily get buried under a mound of other emails. Additionally, it becomes very difficult for high priority emails to rise to the top. Smartphones are much more effective at achieving this end.
Communications Tip #3: Use escalations and redundancies
Life is such that not every incident will receive an immediate response from the IT engineer on-call. He or she might be occupied with another task or momentarily unavailable. Consequently, it is necessary to have escalations as part of effective incident communications. Escalations mean that the next person on call will be alerted when the primary engineer is unavailable. Effective incident management tools will enable escalations after a pre-defined period.
Additionally, it is important to enable multiple communication channels so that you have redundant alerts in case the primary smartphone-based app alerts are not heard. Using multiple redundant communication channels such as phone, SMS and text ensure recipients are notified in a timely manner.
Get 30 min FREE consultation: Contact Us!
Conclusion
These insights highlight the points you need to ensure your team can communicate effectively when serious outages or significant events arise and compromise IT's availability. You need to make sure your team has reviewed IT outage communications best practices with proper forethought to communicate seamlessly in place.
Download our whitepaper on IT outage communications best practices to learn more.