Enterprise Grade Priority Alerting for Managed Service Providers
We offer Intelligent Round-Trip™ Priority Messaging that can integrate with your RMM and service desk. Our solution is cloud-based, cost-effective, secure and scalable.
OnPage turns MSPs to Superheros!
Improve Client Success
Using OnPage you get instant visibility and feedback on alerts. As part of your IT service management, you can track alert delivery, ticket status and responses.
As a result you will improve MTTR and better manage your clients' ecosystem by decreasing service interruptions. As an organization you will improve responsiveness to SLAs and lower your and your clients' costs.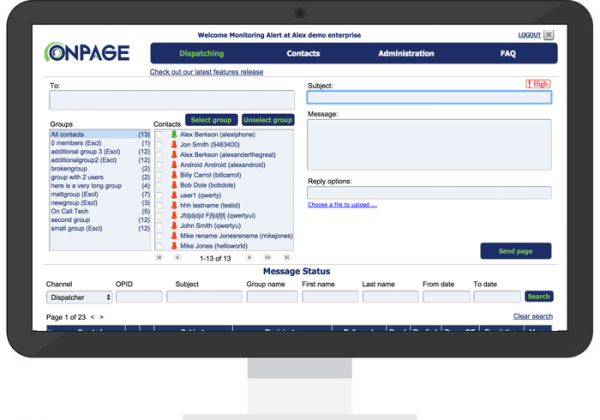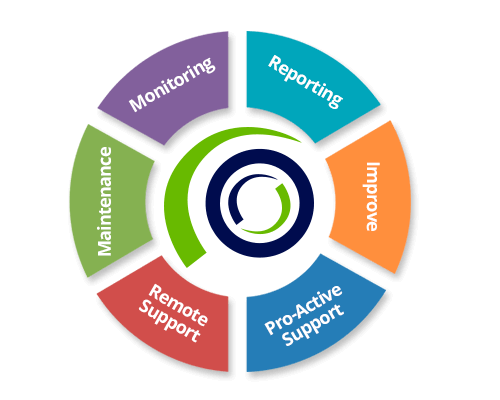 Integration
OnPage has ready-to-use integrations with tools such as ConnectWise, Kaseya, Veeam, Solarwinds, Nagios and more.
As long as the system sends an email, OnPage can integrate with the system and convert the message into a loud and prominent alert on your smartphone.
Follow-the-Sun Schedules
Create on-call rotations for teams across the globe. Organize on-call shifts based upon local time-zones. Escalation policy can be created, adding even more flexibility and customization to your workflow.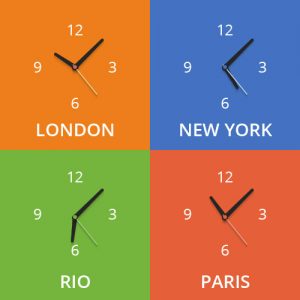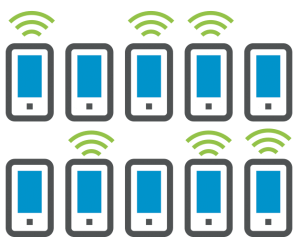 Scalable
The OnPage platform easily scales from one to a thousand users with a single call to our support line. All your team has to do is download our app and we take care of the rest.
Cybersecurity
OnPage can be integrated with security software to set off alerts when firewalls are attacked, bandwidth spikes or VPN connectivity is hit. Know immediately when a client's cybersecurity is at risk and take action.