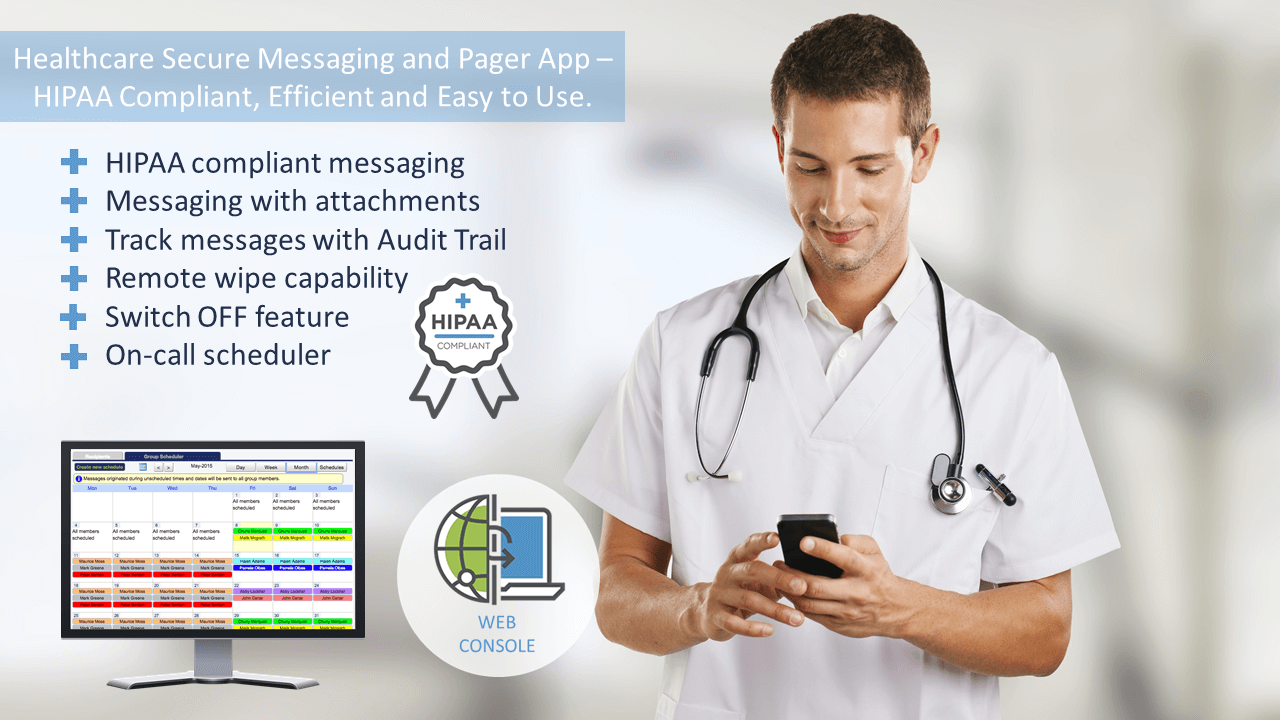 HIPAA Secure Messaging
Perfect solution for healthcare organizations of all sizes

HIPAA Secure Messaging
As healthcare organizations adopt HIPAA compliant secure texting, providers are forced to carry two devices for hospital messaging. Pager for Critical Alerts and Smartphone for Secure texting. OnPage's application for iPhone, Android, and Blackberry enable providers to carry one device and streamline all medical communication to one application without loosing any of the Pager capabilities. OnPage provides reliable, HIPAA secure texting and pager replacement with full audit trail and Enterprise capabilities.
Accountable
Know when critical message reached its destination and exactly when it was read.
Escalate message to the next physician on-call.
OnPage "High Priority" comes with continuous audible alerts (like pagers)
Never Miss a Critical Message Again!
Reliable
Unlike unreliable pagers, non-compliant SMS solutions or pager services; OnPage allows you to take real-time actions — saving time and saving lives.
OnPage works over WiFi or cellular for redundancy. This way, there are no lost pages.
OnPage Service runs on redundant hardware in each data center.
Miguel A. Cano, MD, FACOG
Adventist Health Center
Susan E. Moynihan, MD
North Shore Physicians Group