OnPage – HIPAA Secure Messaging
HIPAA secure messaging that is easy to use and reliable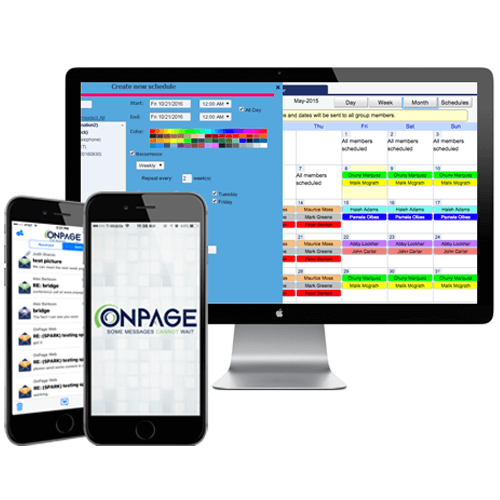 HIPAA secure messaging for hospitals and clinics
– Our HIPAA secure messaging service enables healthcare providers to communicate via encrypted and secure text communication with their employees as well as each other.
-Create and manage escalation policies
-OnPage, intelligent alerts cut through the noise by bringing critical alerts to the forefront and continuing for up to 8 hours until acknowledged.
-Audit Trails allow you to track messages with SENT, DELIVERED and READ receipts.
-Every group gets their preferred, on-call rotation with on-call scheduling for multiple individuals without limitation to location.
-Add images and voice attachments to your text messages to convey more information, allowing for more informed decisions.
-Mute OnPage when you are off duty and do not want to receive alerts.
-Ability to remotely wipe sensitive patient information
Miguel A. Cano, MD, FACOG
Adventist Health Center
Susan E. Moynihan, MD
North Shore Physicians Group