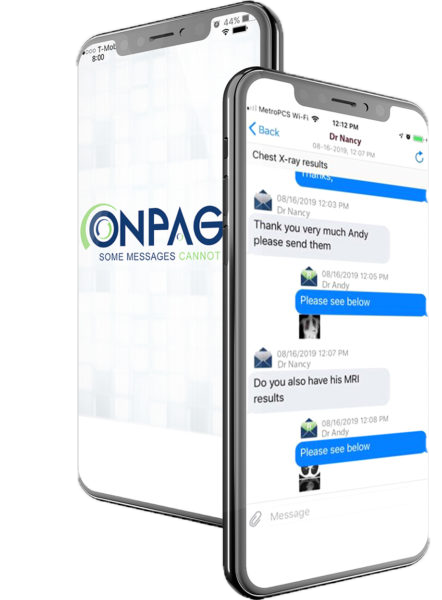 Perfecting HIPAA-Secure Messaging
OnPage's HIPAA-secure messaging platform allows care teams to securely exchange sensitive information on the OnPage mobile pager application. All communications are encrypted and hosted on OnPage's SSAE-16-compliant facility.
The mobile pager service enhances care team accountability, transparency and responsiveness. OnPage's HIPAA-secure messaging solution overrides the silent switch on all smartphones, and it automates alert delivery to the person on call through web-based digital schedules and escalation policies.
Get Started