Five Ways How OnPage Reduces Physician Burnout

Physicians surveyed listed administrative tasks as a key cause of frustration and physician burnout. Accordingly, this results in workplace issues including, delays in communication, mishaps in surgery and monitoring failures.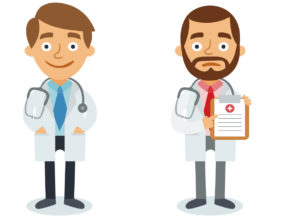 Fortunately, OnPage curated its HIPAA-compliant, clinical communications solution to help reduce physician burnout and improve care team collaboration, preventing dire consequences in the process. OnPage's clinical communications solution is designed to be intuitive and user-friendly, ensuring fast technology adoption without complications for any healthcare organization or treatment center.
Eliminating Physician Fatigue With OnPage 
Here's five simple ways how OnPage eliminates physician burnout: 
Easy On-Call Scheduling: OnPage provides digital on-call schedules, allowing platform administrators to configure rotations comprised of healthcare providers. This way, healthcare organizations reduce physician burnout and better disseminate daily tasks.
Distinguishable High-Priority Alerts:

OnPage's high-priority alerts provide distinguishable and intrusive audible pings that last for up to eight hours until acknowledged by the right provider. This guarantees that on-call providers receive the notification despite noise interruptions.

Dedicated Lines and Live Call Routing:

Patients connect with their on-call physicians on a real-time live call. Patients directly communicate with their physicians, improving communication and patient care. 

Real-Time Audit Trails: OnPage provides system administrators with

detailed performance reports

, highlighting which providers spend the most time responding to issues and reassign upcoming incidents to others.
HIPAA Secure Team Messaging: OnPage provides HIPAA-compliant, SSL encrypted two-way communications, ensuring that care team exchanges aren't penetrable by malicious parties. All messages are encrypted and can be wiped to further enhance HIPAA compliance.
Conclusion
OnPage's clinical communications platform provides powerful features and capabilities built for today's healthcare organizations. These five factors play a significant role in reducing physician burnout when leveraged correctly.
OnPage ensures that an organization's health (or performance) is just as important as their patient's health. Regardless of all the incidents and chaos surrounding any healthcare organization, OnPage's platform cuts through the noise and brings critical alerts to the forefront.
Learn how to reduce physician burnout by streamlining clinical communications and reach us directly at [email protected].