Domino Lotus Notes Email Fix
By default, Domino/Lotus has the sender set to null. The issue can be resolved by changing the configuration settings for "Reverse-path for forwarded mail" found in the Domino server's Configuration Settings at Router/SMTP > Restrictions and Controls > Delivery Controls.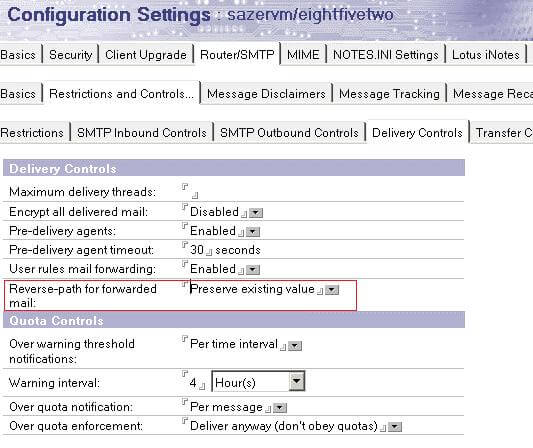 By default, this is set to "Set reverse-path to null". This means any time a message is forwarded by a Client side mail rule the Mail From address will be null/blank. We can set this field to "Preserve existing value". This will use the original sender's email address as the Mail From field: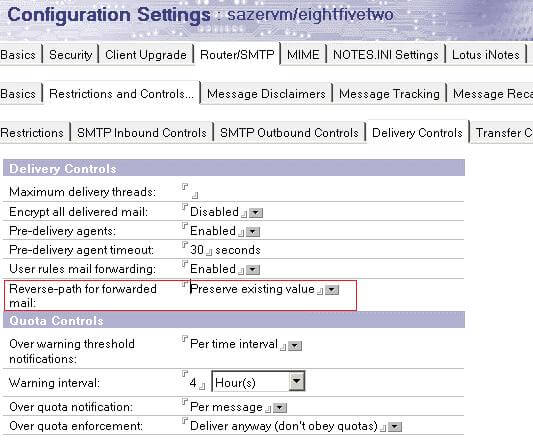 After making this change, save the configuration document and restart the router task ("restart task router").