Create On-Call Schedule Exceptions in Just a Few Clicks

OnPage's incident alert management platform continues to evolve, providing powerful features and capabilities to clients. The OnPage product team proactively monitors requests for future advancements and launches them to enhance clients' business processes. Continuous innovation allows OnPage to align with growing business needs, while adapting to the ever-changing trends of the digital operations world. 
OnPage's latest advancement brings efficiency to its sophisticated recurring schedules. OnPage system administrators can now make one-time exceptions to configured, recurring on-call schedules on the web management console. Let's take a deep dive into this latest feature. 
Latest Advancement: Schedule Exceptions
Schedule exceptions have been on the radar of our product team for quite some time now. Based on customer pain points and intel from the support staff, the OnPage product team realized that this feature required prioritization. 
The latest feature comes in handy when a user is sick, has to go on a vacation, or would simply like to switch on-call periods with someone else. The system administrator can easily go to the recurring schedule and make a one-time, manual update to the fail-safe, on-call schedule. It's that easy.
Try OnPage for FREE! Request an enterprise free trial.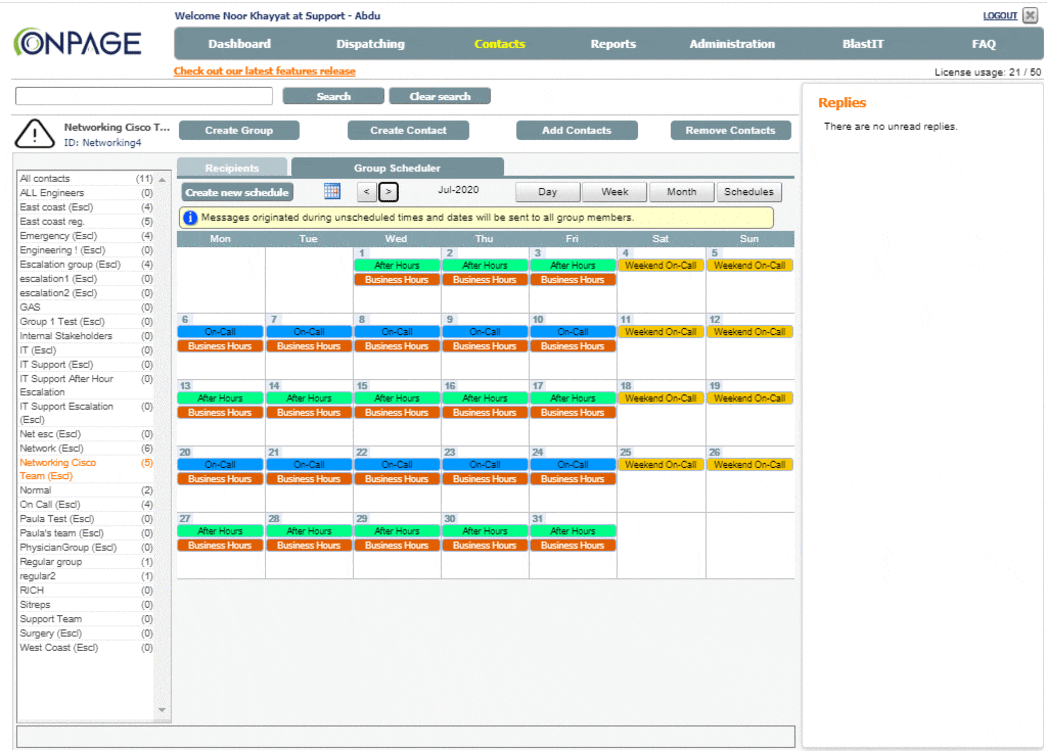 Administrators don't have to carry out convoluted hacks on the day the schedule is being followed. Imagine having to wake up on Christmas morning just to make changes to the schedule for a certain time, or even worse, forgetting to revert back the schedule changes after the on-call period is over. 
Here, at OnPage, we always have our ears open to any feature requests, and based on request popularity, we prioritize the development and launch of these must-have features. OnPage is pleased to introduce schedule exceptions, allowing system administrators to make quick, one-time changes to configured recurring schedules. 
Schedule exceptions are now live and fully accessible on the OnPage web management console.