Communication Spending on the Rise
Veronis Suhler Stevens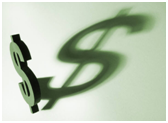 on's, a global capital private investment firm, recently reported that spending within the communications industry increased 4.4 percent to $1.129 trillion in 2011, despite the significant economic turmoil of this time. The report also states that spending is projected to rise another 5.2 percent this year, reaching $1.189 trillion!
According to the report digital spending has been a "driving force of growth across all of its sectors, segments and sub-segments." With the communication industry growing so rapidly and causing many businesses to experience significant growth as well, its time clinics and hospitals look into their communication systems. Many hospitals haven't improved their communications systems since activating their traditional pager systems, which are now out of date technology. It's fascinating that hospitals are so far behind the curve with communications when they are in an industry that relies very heavily on safe and reliable communication efforts.  With a potential $1.189 trillion being spent on communications this year, mainly in the business and professional information and services sectors, there is no reason why hospitals shouldn't follow suit and increase their communication spending as well to enhance their efficiency and security.
Has your digital spending or your hospitals digital spending increased over the last year? Have you or your place of work thought about switching to a secure priority messaging application?