Webinar: Presented by OnPage and BVoIP

We at OnPage understand the pain points of MSPs. When a critical alert or an urgent customer communication isn't routed and handled in a timely fashion the results are usually chaotic.
To find out what you can do about it, join Joe Beck, Director of Sales, OnPage, George Bardissi, CEO, BVoIP and Jeff Rolen, Service Manager, Infinity Inc for an OnPage & BVoIP's Joint Webinar on January 24th at 1PM EST.
To register for the event click below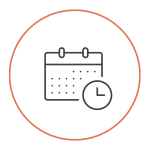 The need for better alerting
We have partnered with BVoIP to bring this webinar to you and have a line of up of presenters who will be addressing a range of topics related to best practices when it comes to critical alerting. We will be walking you through:
what happens when monitoring tools trigger alerts
the time it takes for you to receive an alert
how time until resolution factors into faster incident resolution.
We cover the best way to deal with alerts that need to be escalated and also introduce you to some after hours solutions.
Our partner in crime
BVoIP, who will be hosting the webinar with us, is a Philadelphia-based company and a leading channel provider of Voice-as-a-Service solutions to MSPs, IT service providers and their downstream customers. The company specializes in integrating cloud and on premise voice communication services with customers' existing technologies. George Bardissi, President & CEO of BVoIP, turned to OnPage because it provides prominent alerting coupled with voice messaging.
To learn more about the webinar on January 24th at 1PM EST click here or…