Vocus transforms its IT alerts system from a whisper to a siren with OnPage™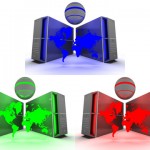 Vocus transforms its IT alerts system from a whisper to a siren with OnPage™
We dropped what we think is one of our most exciting press releases of late this morning. We announced that one of the biggest companies in cloud computing, Vocus Inc., is using OnPage in its IT department.
Vocus provides cloud-based marketing and PR software to over 40,000 organizations. Like nearly all IT departments, Vocus' tech team needs to maintain a watchful eye over its data centers to manage traffic to its servers. Their IT department was using an alert system with traditional pagers that went off when if its servers were not performing optimally. However, Vocus was looking for a contemporary way to get alerts from its data center that wouldn't get lost in less important noise coming through other communications channels such as email and SMS.
Vocus rolled out OnPage™ to ensure that emergency notifications reach the team the moment an issue occurred. Now, when an alert goes off in Vocus' data center, it's the loudest thing in the room. In talking with the Vocus IT team, they told us they liked OnPage because it's the only technology for their smartphone that breaks through all of their other communications channels to make sure they get critical alerts from their server monitoring systems. That's important to Vocus' IT team because it helps them ensure their SaaS platform is always available to marketing and PR professionals.
Take a look at the press release http://www.prweb.com/releases – for the full story. We hope to have a case study with Vocus in the near future. If you're a PR or marketing professional, I also encourage you to check out the company's software to help improve your marketing and public relations activities on a system that you can be darn sure is not going to have reliability problems — thanks, in part, to OnPage. 😉