Automate Escalation
OnPage utilizes a rule based algorithm that allows users to set their own escalation policy. Automate alerts to users put into an escalation policy which alerts the next person in the group if the first is unresponsive. Input the Escalation Interval, Factor and Order to program the automatic escalation.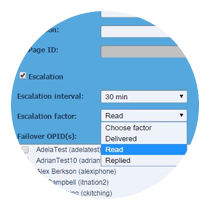 Escalation Groups
Group incident responders in the order you wish the alert escalation to go out. Escalations  can be set up for individuals and groups using the rule based algorithm. Group individuals belonging to certain processes or activities together and customize the alerting to the groups.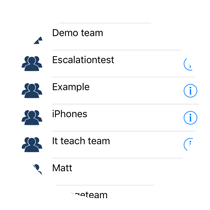 Digital Scheduler
Easily manage on-call schedules, recurring on-call rotations and shifts. Escalation groups can be added to the digital scheduler so when an incident happens the alert is directed automatically according to the set schedule.