Pitch Your Pager Device for a Smartphone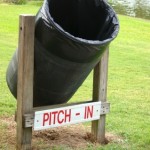 Do you still use a pager? If you answered yes, you're not alone.  Many hospital, healthcare and emergency response workers still own and use pagers as part of their daily operations.
Pagers widespread but falling out of favor
Hospitals routinely use pagers to alert physicians, respiratory therapists, and other important staff regarding when and where they're needed in the hospital. Firefighters too, especially volunteer staff, regularly employ pagers to receive priority messages so they can respond to calls in their local communities.
Although still widespread, not every one is happy about still having to use pagers. Many users often cite serious concerns such as limited functionality, poor coverage, aging infrastructure and a dwindling number of options when it comes to pager service providers.  They feel trapped into using obsolete pager technology when their own personal devices offer far superior service.
Smartphones begin replacing pagers
The need for priority messaging and paging still exists.  In some instances, it could be a matter of life and death.  The question that many facilities, healthcare IT managers and municipal services managers are struggling with however is what new technology will replace the obsolete paging devices.
Not surprisingly, smartphones are stepping up to play a major role in the new era of priority messaging and paging communications.  It turns out that many physicians, hospital staffers, healthcare workers, and emergency responders are already carrying personal iPhone, iPad or BlackBerry devices, so adding an application to their smartphone makes sense. It eliminates duplication of devices.  Staff can continue to carry their personal device and can pitch their duplicate pagers.
Better Coverage
As pager technology ages, paging service companies are decreasing their coverage maps and their message reliability.  A smartphone app improves coverage and connects anywhere, not just inside the hospital walls or a limited geographic area.  It's global priority messaging, depending on the connection plan of the user.
Lower Costs
Most pager applications either operate in connection with traditional pager service providers which collect hefty monthly fees, or run their own private systems that use in-house server resources.  Some pager providers are incorporating smartphones into their systems, but are simply routing notifications to the smartphone while users still have to pay the monthly pager carrier service fee.
The truly unique smartphone pager application doesn't run via the pager service infrastructure or over in-house servers. Instead, pages are sent directly to the smartphone using a small fraction of the users dataplan.  This software as a service (SaaS) approach makes it available to virtually anyone without the need for maintaining in-house server infrastructure or pay for pager carrier service fees.  This results in considerable savings for the pager user.
Smartphones make sense. Hospitals, healthcare organizations, and first responder organizations maintain the critical nature of priority messaging, which is critical,  while reducing equipment and service costs, all while taking employee convenience into consideration.  Isn't it time to pitch your pager and user your smartphone instead?