OnPage Pager Application Celebrates 2nd Birthday!
Hard to believe, we are already two years in the market!!
The OnPage pager application for Android, iPhone and Blackberry was the FIRST in the market to offer hosted Paging service on Smartphones.  Not the traditional paging service capabilities on Android, iPhone and Blackberry but smart paging that ensures efficiency, accountability and reliability.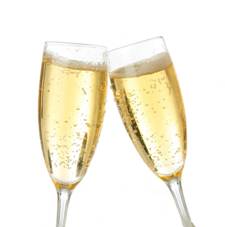 For most individuals, Paging is an 80's term. Most will say "I used to carry a pager 20 year ago…" or "Who still needs a Pager these days?" But the answer is simple: Paging is a term used to describe urgency, priority messaging which we all still need, and thus it should not be associated with the actual pager device of yesteryear.  Today's paging allows you to be informed as to the message status, allows you to reply to a page and even initiate a page to another OnPage user, all at your fingertips on your smartphone. Everyone can benefit from the use of OnPage especially Physicians, IT personnel and help desks, first responders, security traders and even parents. The traditional pagers provide no confirmation that the message indeed reached its destination, NO audit trail, it is limited in number of characters and coverage, and uses infrastructure that cannot not keep up with technology.
The idea behind OnPage is to eliminate the actual pager device and allow all Smartphone users to have paging capabilities for personal or professional use. And when I say paging, I mean Priority Messaging. We all use SMS and email for casual communication as it is simple, and you can text anyone who you know his/her mobile number.  In normal times (no-disaster), there's 95% chance that the message will, at some point, reach its destination.  However, what about messages that are time sensitive? What about messages that you absolutely need to know were read by the receiver? What about the 5% chance that it will NOT reach its destination? What about encryption and compliance? For those reasons we offer ONPAGE! In today's age of communication we need another tool to communicate when action needs to be taken immediately.
So here we are, two years later, with a solid, enterprise grade, client-server pager application, thousands of users who are relying daily on OnPage to deliver critically important messages, a bunch of API integration to ensure OnPage can work with all systems currently in use by the organization, over a dozen channel resellers, and a happy customer base including Boston Childrens Hospital, Atrius health with its affiliates, US airways, Source Gas, Enbridge Pipeline and many others. It is our goal to keep improving to ensure you, our users, have peace-of-mind when it comes to your critical messaging. Let's raise a glass and toast for another great year to come – Cheers!
DON'T just PAGE – OnPage!!