Midwives Rely on OnPage!
The OnPage Priority Messaging System Has Been Universally Adopted by Midwives Throughout the Northeast and Canada. OnPage Is Proud to Be a Priority Alert Leader in the Midwifery Community!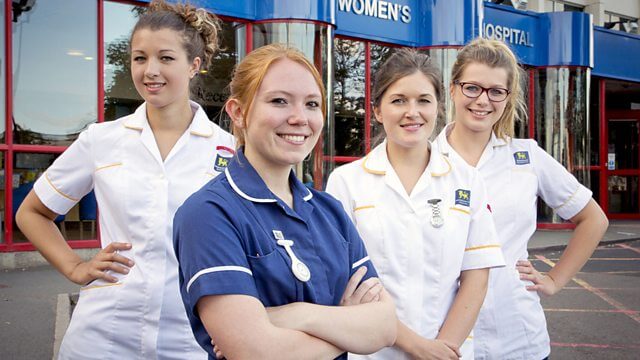 OnPage Corporation announced today the continued widespread acceptance and implementation of its industry-leading priority alert system by midwife professionals.
Real-time, secure communications between midwives and their clients play a crucial role in
pre-natal care, a mother's peace of mind and the critical alerts leading up to child birth.
What Is a Midwife?
Midwives introduce women to the healthcare system and ensure that women and their babies receive ongoing, skilled care during pregnancy, childbirth, and in the important days and weeks after birth. Midwives provide advice, care and support for women and their babies during pregnancy, labor and the early postnatal period. They work in multidisciplinary teams in both hospital and, increasingly, community healthcare settings while participating in improving maternal and neonatal health worldwide.
The following is what midwives had to say about using the OnPage Alert Management System:
Practice Administrator, Esraa Dhaif
Esraa Dhaif manages 13 midwives with the OnPage on-call scheduling and failover system. Dhaif oversees the entire midwife team with the OnPage enterprise dashboard at the always-busy Midwifery Collective of Ottawa.
Several clients are being juggled at the clinic weekly, and each one needs to be assured of instant communication with their midwife 24/7. If a client is having issues with their pregnancy or going into labor, OnPage priority messaging gets through to a midwife that can assist them immediately.
Midwifery Collective of Ottawa's clients email the page/alert or call the OnPage toll-free number with their midwife's OnPage ID. They have an escalation policy in place that guarantees an alert will get through at any time of the day or night.
We spoke to Esraa Dhaif about the critical communication challenges that she faces on a daily basis. The following interview details the day-to-day experiences of a practice administer using OnPage while managing a group of midwives.
OnPage: How did you hear about us?
Esraa Dhaif: "An Ottawa hospital that is using OnPage recommended that we try it out. We downloaded the free trial and experienced the system first hand. After additional research and experimentation, we decided that OnPage was what we were looking for."
OnPage: Tell us why priority alerts are important to your business.
Esraa Dhaif: "Our clients never have to wait to hear back from one of our midwives. There is an escalation list of the on-call midwives entered in the enterprise dashboard, so we are confident that every client will hear from someone right away. No matter who is off that day, OnPage goes straight down the list of names available until someone gets the page and responds.
We use the OnPage messaging system every day, 24/7, and it has made our job easier and less stressful. The midwives like the fact that all the paging is on their phones and they don't have to carry another device. Their old-style pagers were unreliable and not getting the job done. They were happy to stop using them and update to the latest messaging technology."
Cheryl Anderson Heitkamp. Cheryl belongs to an active midwives group that attempted to use Google Voice phones for messaging and it didn't work out at all.
OnPage: How would you characterize your day-to-day operations?
Cheryl Heitkamp: "Midwives have unpredictable schedules. We needed a system like OnPage to make sure our messages were getting to the right person every time. Our clients are confident that they can get in touch with us quickly, which is a big bonus. The hospital that we are involved with can connect with us directly using OnPage without any monitoring, once it was set up."
OnPage: What did you like about our product?
Cheryl Heitkamp: "We needed a smartphone-based app with a loud, can't miss alert. We also required the priority messaging system to be easy to deploy. OnPage was completely compatible with every specification and feature we needed. Besides the real-time alerting and on-call scheduling features, we are now HIPAA messaging compliant. HIPAA compliance was a must and OnPage provided that."
OnPage: How did the application make your job easier?
Cheryl Heitkamp: "OnPage is involved every time we communicate with the hospital and it's also the preferred way we can communicate reliably with each other. OnPage has the critical alert sound that always gets through. We are very satisfied with OnPage. We are using it daily and it works every time. It has made a big difference!"
***
Contact Us: