Overview |

Why Augment IT service delivery with IT Alerting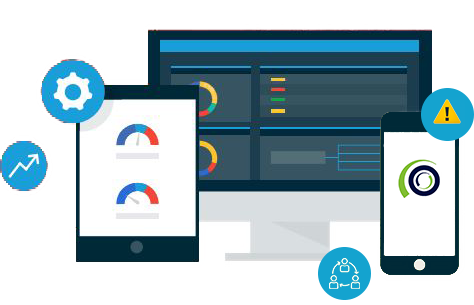 Setting the standard
IT support function and Managed Service Provider (MSP) hinges on efficient and effective response to service tickets. Notification centers within systems such as Kaseya and Datto fall short in ensuring audible, persistent alert delivery to the on-call team. The alerts offer limited capabilities. For instance, these alerts cannot escalate to the next team member when established conditions are met, preventing teams from hitting SLA targets.
The Kaseya-Datto ecosystem should be augmented with an intelligent, fail-safe alerting tool that orchestrates alerts and delivers to the right teams – wherever they are.
OnPage's Bi-Directional Integration For Datto-Kaseya IT Service Ecosystem
Synchronous Integration Accelerates Resolution
Seamlessly integrate Kaseya and Datto's IT Service ecosystem with OnPage, the industry's leading incident alert management system – all under one user interface. The integration extends OnPage's incident alerting to Autotask's ticketing capabilities, bringing high-priority service tickets to the forefront, ensuring faster resolution.
Create workflows for new and updated service tickets to alert the on-call technician in OnPage. Establish alert escalation policies so that if the on-call team member does not respond within the designated time frame, the alert escalates to the next team member, ensuring your customer incident is resolved faster.
The bi-directional integration allows responders to update ticket statuses directly from the OnPage mobile application, driving workflow efficiencies.
Benefits |

How Unified Alerting Drives Seamless IT Service Delivery
Automation…Automation
Maximize investments in the Kaseya-Datto ecosystem by adopting intelligent alerting tools that convert service tickets into rich, contextual notifications through one unified, synchronous integration. Shorten the incident resolution time and alleviate risks associated with human error by automating the notification process.
Customer satisfaction
Gain comprehensive visibility into incidents across all the endpoints you manage, and track status changes on your phones as they arise. Achieve synchronization across messages, notes and actions along the incident lifecycle, equipping incident responders with the latest information required to resolve issues faster – all contributing towards customer satisfaction.
Unleash data-driven decision making
Gain access to detailed incident reports via the web management console to uncover workflow inefficiencies and issues that frequently occur. Review ticket progress, including when an alert was sent, delivered, read and escalated under a single pane of glass (SPOG), improving employee accountability, transparency, employee morale and responsiveness.
Features |

Elevate your game with Autotask + OnPage
Frictionless On-Call Management
Streamline the process of adding IT technicians to the on-call schedule. Establish escalation policies and routing rules to automatically escalate incidents to the right on-call staff. Democratize the process of schedule creation, knowing there is continuous, error-free coverage when schedules are populated incorrectly. Introduce accountability to the process and ensure that employees take ownership of their actions.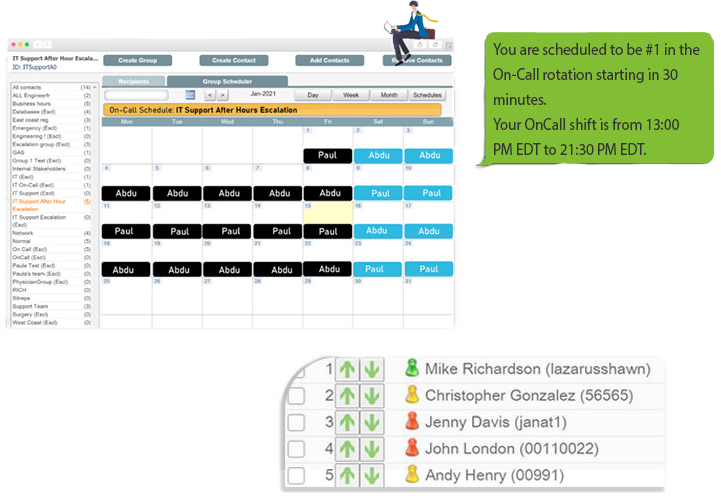 Seamless ticket updates across platforms
Reduce the time spent on manually updating ticket statuses and focus on resolving the actual issue. Incident responders benefit from the seamless exchange of information in real time across platforms. Synchronize messages, notes, actions and updates and allow technicians and managers to gain incident progress to make better decisions.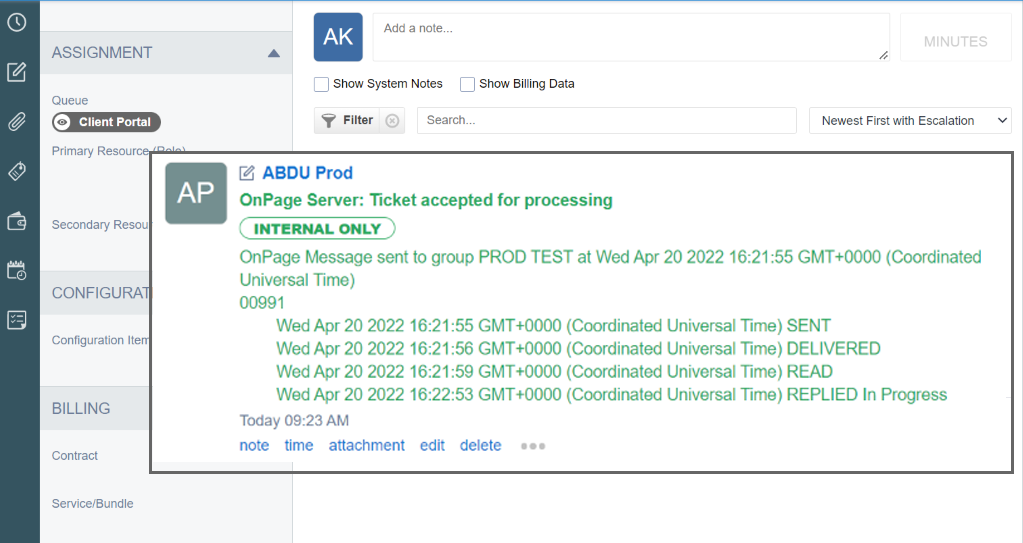 Unleash the Power of Data
Harness the power of data and gain powerful insights from it. Gain real-time views into the incident resolution progress and response times. After an issue is resolved, access detailed incident reports and uncover potential gaps in incident handling. Take the guesswork out of decision-making with increased visibility into a team's performance across the incident lifecycle.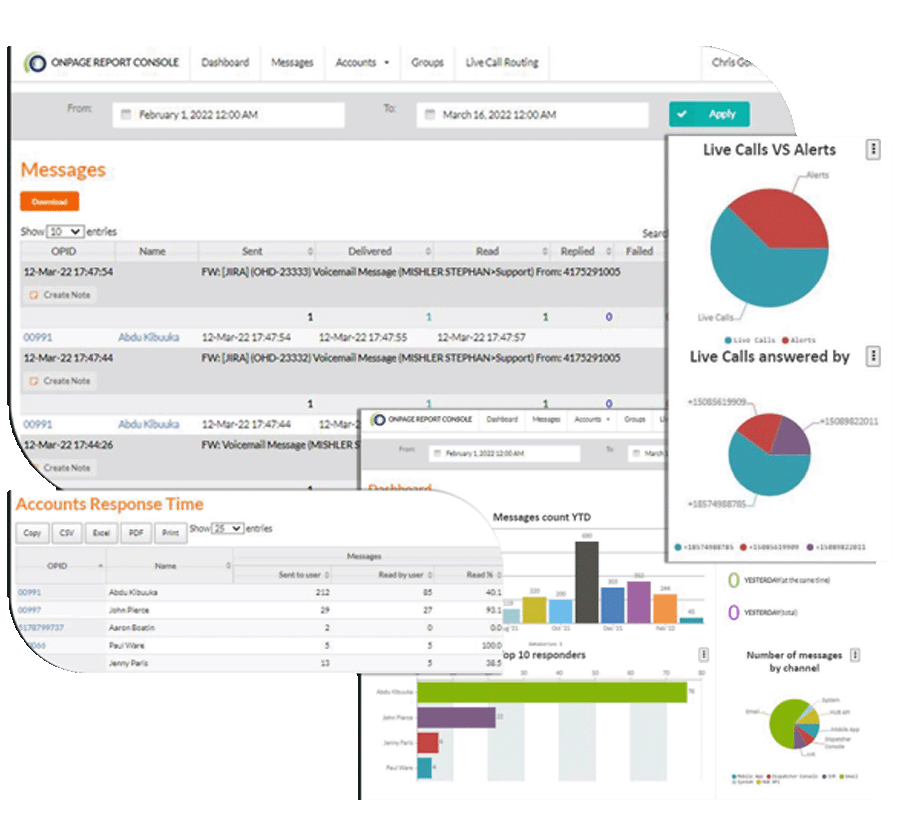 Ready to Try OnPage for Yourself?
Request a free demo using the form below.