7 Questions You Need To Ask Before Choosing An IT Alerting Vendor
You Can't Afford to Miss Critical Alerts
Has a critical message ever gotten buried in your email inbox? Or worse yet, did you fail to respond to an incident as the notification got stuck behind do-not-disturb?
In our always-on world, you can't afford these lapses in uptime. You need IT Alerting.
Our whitepaper 7 Questions You Need To Ask Before Choosing An IT Alerting Vendor highlights the questions you need to ask, such as:
How do you know the alerting solution is reliable?
How distinguishable are the alerts?
How does the tool work to improve your workflow?
Fill out the form to download: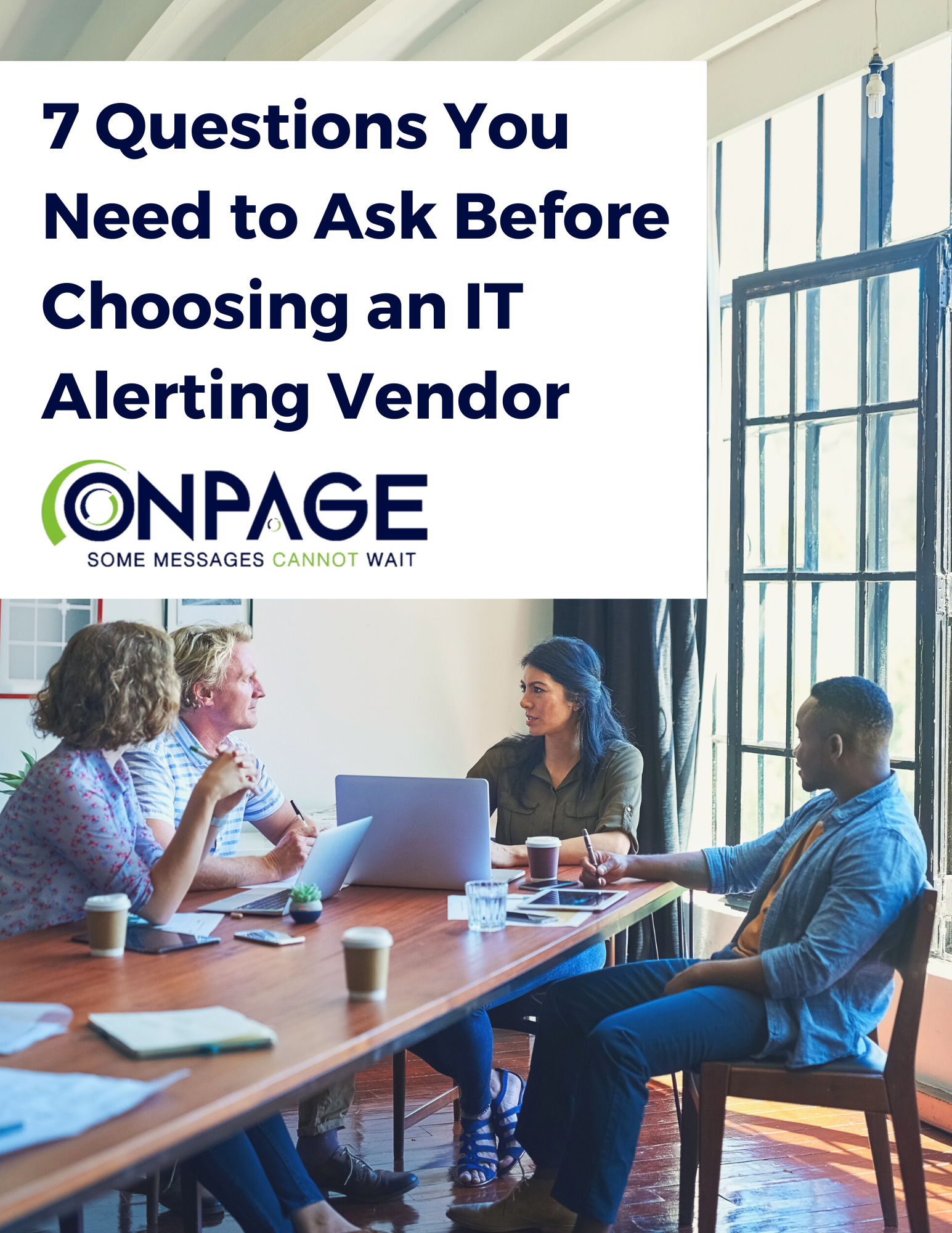 Other Content Related to This Topic: