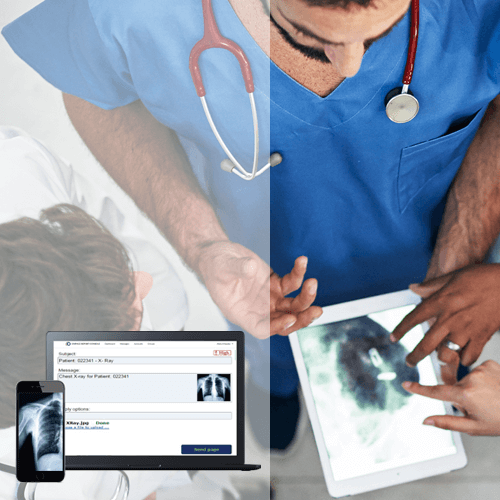 Why is Secure Messaging Necessary?
Secure messaging and HIPAA compliant messaging platforms are necessary to ensure that doctors comply with HIPAA statutes laid out by the 2013 Omnibus rule and by the earlier 2003 rule which issued directives on what constitutes PHI. A recent study shows that without enforcing the use of HIPAA-compliant platforms, healthcare workers will use non-secure methods of communication like texting or Facebook to exchange patient information. Use of these methods represent clear HIPAA violations.
Ensuring the security of patient information when exchanged over smartphones ensures patient privacy and improves the likelihood that patient information will not be accessed if devices are lost or stolen. Additionally, patient data will not be accidentally sent to the wrong person when secure messaging. Without the use of secure messaging by doctors, patients are at risk as well as the hospitals that serve them.