Centralize communications
Centralize communications and bring medical teams into one communications platform. With doctors, nurses, support staff and management on the same communication channel, all communication are kept secure and HIPAA complaint.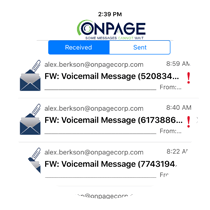 Up-to 5 times faster than pagers
Deliver critical messages even when recipient is without cellular coverage using Wifi. With OnPage, doctors are never too far from the hospital to receive alerts and you know when messages reach their destination and exactly when they are read.Unlike less reliable pagers, non-compliant SMS solutions or pager services, OnPage allows you to take real-time actions — saving time and saving lives.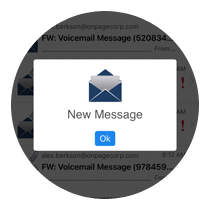 Group healthcare teams
Group healthcare teams and set alerting protocols for each. Group individuals in certain departments or belonging to certain processes into groups and customize alerting for each. Know whose pager is offline and access contact details all in one place.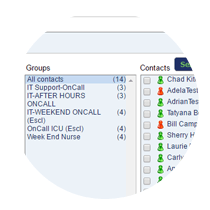 Need a Demo?
Does your organization need advanced features such as group paging, escalation, and on-call scheduling? Fill out the form below and our customer success team will contact you to setup your demo.