OnPage Incident Alert Management Console Video
See how OnPage's console and scheduler works
Scheduler
Create multiple schedules, without limitation to location, so every group gets their preferred on-call rotation. Get instant visibility on who's on-call.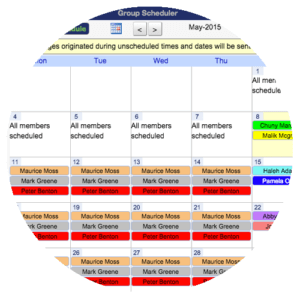 Dispatcher
Just like the OnPage app, the OnPage dispatcher allows you to send messages to OnPage users. Set predefined responses in the "Reply Options" field for the recipient to reply with just a few clicks.
The dispatcher shows the "Groups" of contacts to let you choose alert recipients.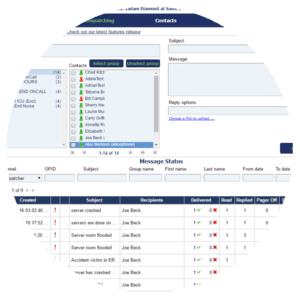 Groups and escalation
With the escalation manager, escalation group members can be scheduled, adding even more flexibility and customization. Know when someone is online or logged off based on their icon colors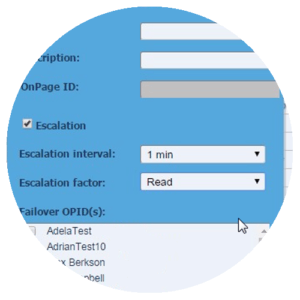 Set up contacts
Using the "Contacts" tab create users and manage them. You can even create or delete groups. You can also set message redundancy options here.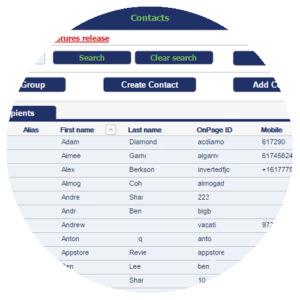 Audit trail
Get instant visibility into each incident, with a time-stamped audit trail. See when alerts were "sent", "delivered" and "read".