OnPage IT Alerting System is the Newest Member of Kaseya TAPP


OnPage / Kaseya Collaboration Brings Industry-Leading Priority Round-Trip™ IT Alerting to Kaseya Management Platform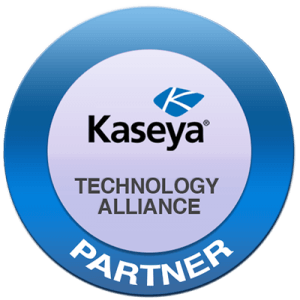 OnPage, the leader in Priority Round Trip IT Alerting announced today that it has signed a Technology Partnership Agreement with Kaseya®, the leading provider of complete IT management solutions for Managed Service Providers (MSPs) and small to midsized businesses. Under this new relationship, OnPage becomes the newest member of the Kaseya Technology Alliance Partner Program (TAPP).  
As part of this alliance, OnPage is providing an integrated version of its cloud-based mobile priority alerting to the Kaseya VSA Platform.
OnPage Round-Trip IT alert notification with Alert-Until-Read™ is an intelligent way to manage IT Alerts from Kaseya Monitoring tools on your mobile device. Trusted by over 20,000 users worldwide include Blue-Chip IT organizations, OnPage helps minimize IT downtime and Fix outages faster. Rock solid reliability with in-app messaging capability with voice or picture attachment for team communication and collaboration.  Using schedules and escalation policies with message redundancy to SMS or Email, OnPage ensure alerts are attended by the right person at the right time allowing full incident-Response visibility.
"OnPage has built a reputation for providing advanced, reliable and highly secure Priority IT Alerting to thousands of customers worldwide, " said Mike Puglia, Chief Product Officer at Kaseya.   "The addition of OnPage provides increased value to our current and prospective customers who rely on Kaseya to help them deliver high quality IT services efficiently and securely."
Kaseya users can easily select OnPage for critical alerting and notifications as well as receive real-time feedback from an extensive messaging audit trail, using OnPage's unique Round-Trip technology.   Alerts are generated from within the Kaseya platform based upon user defined triggers.   The status of every alert (sent, received, read and replied) is fed back into the Kaseya service desk, along with action items and resolution.   Customers will have a complete picture of critical communications from incident creation to resolution.
"We are excited about our partnership with Kaseya," said Roger Hodskins, VP of WW Sales and Alliances at OnPage.  "As the leader in IT Management solutions, the Kaseya platform is a natural fit for our persistent Alert-Until-Read technology, ensuring that critical incidents flagged at client installations by Kaseya monitoring will notify the right people immediately of critical system issues, as well as feed response and resolution information back from support personnel in real time."   
***
OnPage is The World's Most Advanced Enterprise Priority Messaging Solution.

Download Your Free Trial Today!