OnPage: The perfect companion for IT monitoring tools

Advanced Network Products (ANP) is a Philadelphia-based MSP specializing in services such as WAN, LAN, desktop and server management and support. As a complement to their IT monitoring tools, ANP uses OnPage to manage issues such as downed services, security or connectivity.
Business Situation
ANP needed to implement a better incident management solution to handle critical incidents. Tickets created in IT monitoring tools like ConnectWise or through other mechanisms were getting to the NOC team but falling through the cracks and not getting elevated.
Solution
OnPage's persistent alerting tool provided a fail-proof escalation mechanism. Some of the benefits were:
Sent an audible alert to the NOC team when a ticket was created by the IT monitoring systems.
Improved engineer workflow.
Budget friendly.
Reduced downtime and ensured every incident was handled within times specified by the SLA.
Easy to deploy with virtually no learning curve.
Reliable on-call scheduler with escalation.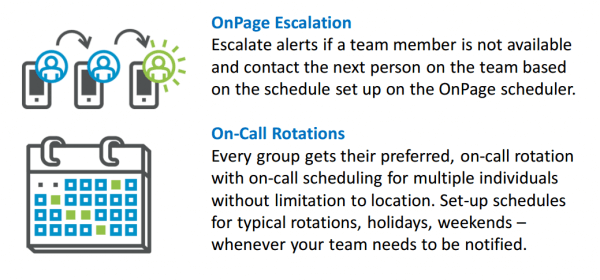 Conclusion
OnPage allowed ANP to tap key engineers for specific types of tasks through it's Scheduler and Escalation features. ANP was also able to be operational 24×7 without missing any critical incident alerts initiated by IT monitoring tools, elevated by OnPage, thus increasing customer satisfaction and ANP revenue.
Learn more about this incredible success story by reading the case study.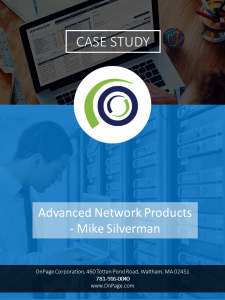 To learn more