Critical Communication across settings 
Lab and Research Facility
Pharmaceutical and medical device companies have multi-disciplinary teams spread across clinical settings that handle sensitive patient-related information during clinical trials.
Effective communication is crucial for ensuring smooth progress of a clinical trial, and messaging can be an efficient way for teams to communicate critical information.
However, when communicating patient data or other protected health information (PHI) via messaging, it is important to ensure that the messaging solution is HIPAA-compliant to protect the privacy and confidentiality of the patients.
Digital Operations
IT teams in pharma and medical device companies are responsible for the IT infrastructure, servers, and applications used in research studies and must keep everything running smoothly around the clock. In case of an issue, IT teams must act promptly to minimize downtime and prevent damages.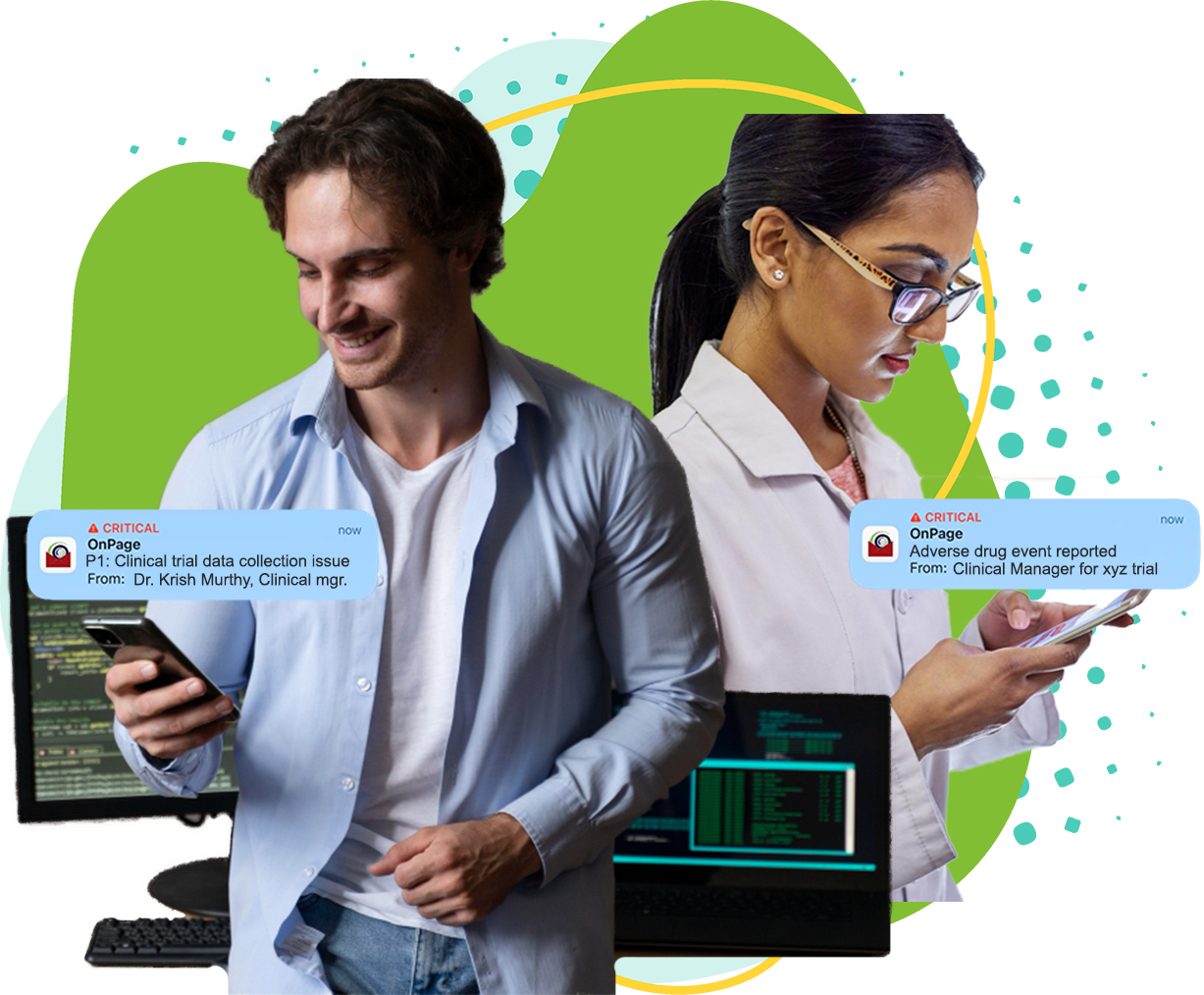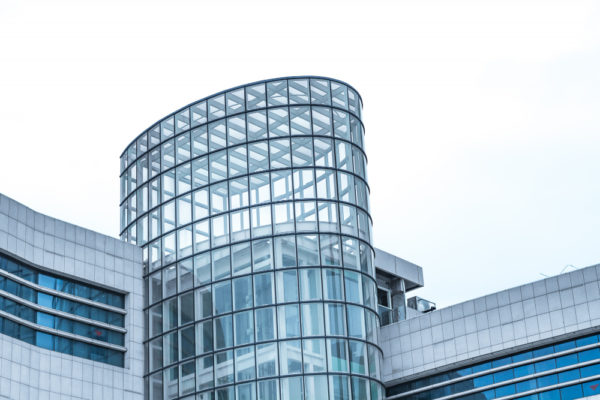 Current communication challenges
Clinicians working in R&D at pharma and medical device companies continue to face communication challenges despite the widespread acknowledgment that critical communication and collaboration are essential to developing safe drugs that improve patient outcomes. These challenges include:
Broken communication due to archaic communication technologies, such as pagers, or even texting applications that are not secure, or do not synchronously integrate with the existing setup.
Communication silos in interdisciplinary teams caused by disjointed communication channels that don't integrate into one another, leading to inefficiencies and human errors.
Alert fatigue due to critical notification overload and inequitable onc-all duties
Lack of visibility into who's on-call, who's the IT specialist after hours, etc.
Lack of visibility into message read/delivery status
All of these impact everything from product development to regulatory compliance to patient outcomes.
What's New at OnPage: Elevate and Manage Alarms from Critical Devices
OnPage integrates with popular medical devices using HL-7, including infusion pumps, to elevate clinically significant, critical alarms to prevent life-threatening situations that might otherwise go unnoticed.
This integration enables healthcare providers to receive alerts on their phone devices to facilitate informed care by identifying the origin of the alarm and the specifics of the incident.
OnPage For
Critical Communication
The OnPage HIPAA-compliant communication, alert, and on-call management system are powered by an encrypted mobile application and an intuitive web management console. OnPage enables multi-disciplinary teams in the pharma and medical device companies to securely communicate and collaborate on urgent issues, mobilizing the right teams to respond promptly.

Key features and capabilities:
Persistent, high-priority mobile alerts bypass the mute switch
Fail-safe on-call schedules for better response team management and to minimize human error
User presence statuses and audit trails with SENT, DELIVERED and READ receipts
Real-time, two-way mobile messaging without limitation to location
Secure file attachments for better situational awareness
Escalation policies to notify the next person in line when needed
Dispatch messages to groups to facilitate coordinated care delivery
Role-based messaging to eliminate the need to know the exact contact information
Continuous Industry Success
OnPage is a G2 Leader for incident alert management, consistently receiving recognition for high performance and user satisfaction.