OnPage ensures physician accountability and HIPAA compliance for Providence Community Health Center
Client Spotlight: Providence Community Health Center


The following article was written by Dr. Andrew Saal, Chief Medical Officer at Providence Community Health Centers in Providence, Rhode Island.
For the last three decades, our physicians and practitioners have stayed in touch using state of the art technology from 1990. Luckily, not much has changed in the world since then. Well , okay… maybe the paradigm has shifted a few dozen times since then. But despite the tectonic shifts in healthcare delivery, the pager has continued to be the mainstay of our after-hours communication system despite its inherent limitations and problems.
Linking traditional pagers to the answering service yielded patient to physician to patient response times that took 30 minutes on average.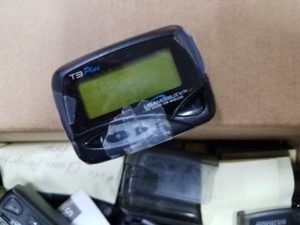 Additionally, it was not uncommon to have human error or technological failure further slow the response. One could often hear:
"Sorry, I forgot to turn on my pager…"
"Sorry, my pager was broken…"
"You can't expect me to carry that thing on my hip for the entire weekend…"
There was also, at times, issues with professional accountability:
"I had the pager turned on, but it never went off. It must be the fault of the aging network… or maybe the answering service"
The arrival of the smartphone improved direct communication, but also opened areas of potential risk that few expected. Within months we at Providence Community Health  realized that our physicians were using the SMS texting systems to share patient data with our colleagues. Photographs of rashes and quick consults followed. Speed was king. However,  few understood the inherent risks of transmitting patient information over an unsecured network.
Thankfully, we eventually found the OnPage platform. The OnPage platform has helped us to merge HIPAA compliant privacy with the need for rapid communications between clinicians as well as with our  answering service. As a smartphone-based app, the software is almost always turned on – riding on the coattails of human nature to have one's cell phone charged and on the hip.
These days at Providence Community Health Center, we now have clinicians using the software to ask quick questions, sign over lists of patients and send photos of everything from rashes and wounds to images of lab results and correspondence in near real-time. All of these exchanges are done on OnPage's secure messaging platform.
The turn-around time for the answering service has likewise improved. Following a patient call, the answering service can see if the person listed on-call has their device operational. When a clinician is known to be "digitally missing in action", the answering service can more quickly escalate to the next person on call.
As the Chief Medical Officer of a large multi-site, multi-specialty practice, I am pleased to report that our patient call-to-response time through the answering service has been greatly reduced.
The digital transformation of healthcare continues to challenge us daily. Despite all of these rapid changes, the OnPage system provides our medical team with a safe platform to communicate in an efficient and HIPAA-compliant fashion.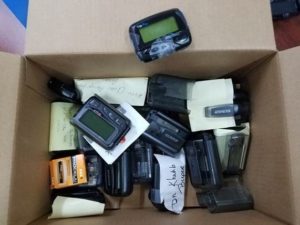 Now, if only I could figure out what to do with all of these old pagers. The Smithsonian didn't return my page.
To learn more about OnPage's clinical communications solution for healthcare, contact us.