Lee County EMS Chooses OnPage for its Priority Messaging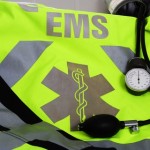 Lee County EMS, a Florida certified ground and rotor-wing Advanced Life Support Provider has chosen OnPage for its priority messaging.   With a mission of providing the highest quality out-of-hospital emergency medical care and transportation, their highly trained professionals use the best technology to meet the needs of those who require assistance. OnPage will help them achieve this critical mission day in and day out by ensuring reliable and auditable communication under all circumstances.
"We have established a new unit to support our staff, and wanted the latest technology to ensure access to this unit at all times.  Traditional pagers were not an option for us because the coverage is too spotty and carrying an additional communication device in this day and age is just not acceptable."

Deputy Chief Warren Panem
To read the full Press Release click here.
ABOUT LEE COUNTY EMERGENCY MEDICAL SERVICES
 Lee County Emergency Medical Services (EMS) is a Florida certified ground and rotor-wing Advanced Life Support Provider. Lee County Paramedics and EMTs work under the direction of Emergency Physicians, and provide care on-scene and during transport to the most appropriate medical facility. Lee County EMS covers more than 1,000 square miles with 32 Advanced Life Support ambulances that respond to 911 emergencies, two twin-engine helicopters, two ALS non-transport units, four interfacility transfer ambulances, and on-call bicycle paramedics.  Each ALS ambulance consists minimally of a State-certified Paramedic and EMT.  In 2011, Lee County EMS was dispatched to 80,876 emergency calls and transported more than 500 patients by air. Lee County's western border is composed of seventy five (75) barrier islands that dot Southwest Florida's gulf coast. For more information about Lee County Emergency Medical Services visit http://www.lee-ems.com
Rise Above the Clutter® with Priority Messaging from OnPage